So everyone wants to buy a new car but can't find in their budget. But even if you have the budget or you decided to lease the car which everybody does now. Picking the car is the hardest part. Life in Egypt is hard and the roads are in no condition for an average car.
So you go the extra mile to get a 4×4 (SUV) to suit the lovely roads in our country and can handle all your friends and kids along.
At the same time, there are not many options for the average price of cars. So we decided to compare three high-end cars that are a dream for most Egyptians but so common in the streets.
In our comparison we will compare the Jeep Grand Cherokee, BMW X3 and Mercedes GLK. All three cars are proudly made in Egypt and are sold as we call it "like rice". You won't find a street in or around Cairo without one of them.
Egyptians prefer these cars due to their abundant service parts and good re-sale price. We must point out that the Jeep Grand Cherokee is a higher category than the other two but since the Jeep Cherokee was discontinued in Egypt and the Grand Cherokee is in same price range, we had to compare.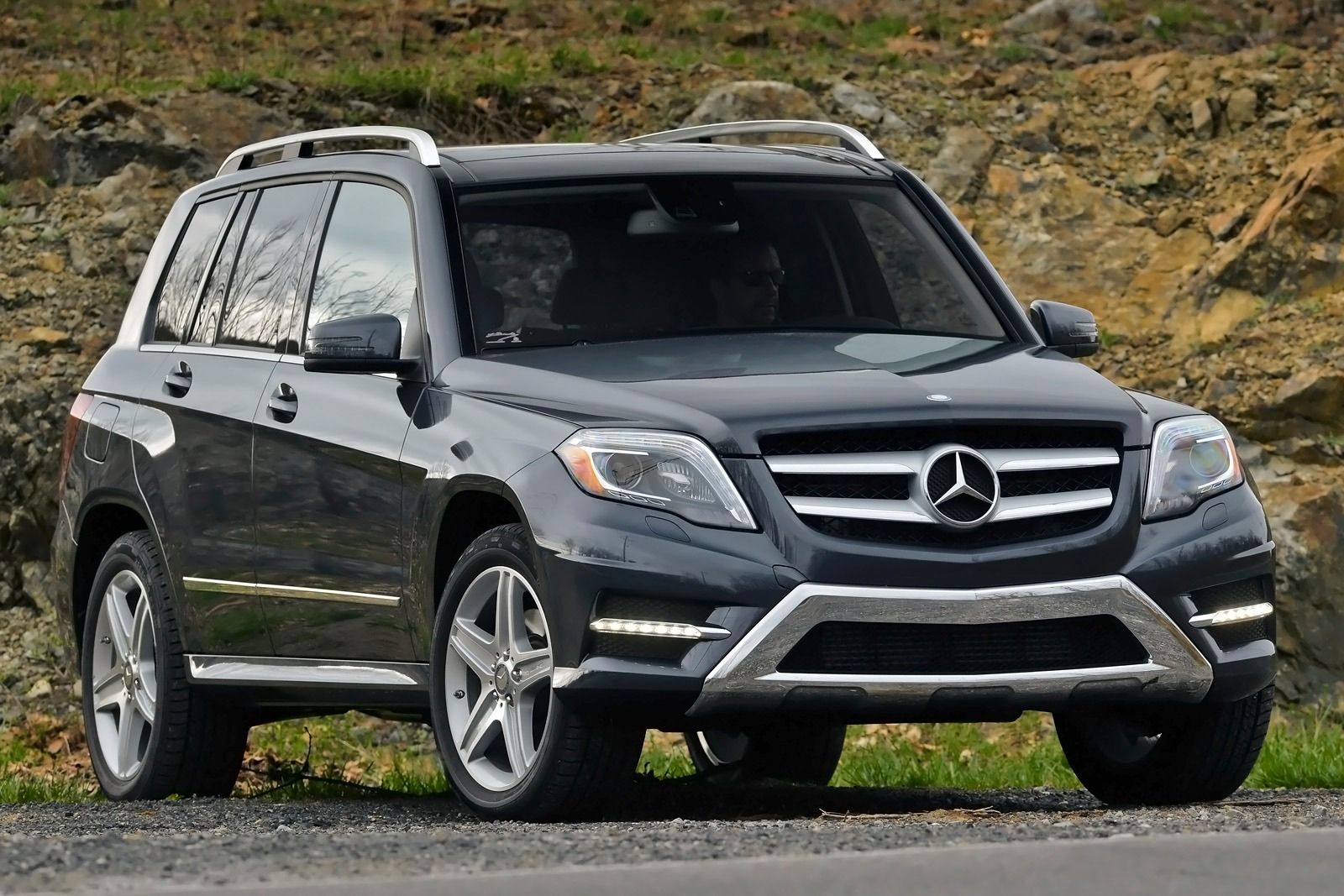 The models we are comparing all have automatic transmission with the X3 having a steptronic one. The engines capacity for the X3 is the smallest of-course with 3000cc, Mercedes 3500cc and the Jeep 5700 HEMI engine!
The HEMI engine is a Chrysler technology that uses half (since the name hemi) the engine and valves (4 of 8) during low output toads and opens the whole engine during 4wd or high power times. Hence, saving 'some' fuel during the low output times.
BMW X3 has fastest 0-100km acceleration with 5 seconds , followed by GLK 6 seconds and the Jeep a slow 8 seconds. X3 can reach a maximum speed of 245 km/hr , GLK 210 km/hr and the turtle Jeep 180 km/hr.
All cars have same number of doors, fog lights, air condition, leather seating, four wheel driving, immobilizer system against theft, EBD system for braking, ESP system for equilibrium, electric seat controls, front airbags and audio system with DVD (although the Jeep has a Blu-ray system too). All the cars too have a GPS, a necessity for driving in Egypt now!
The cars prices are very comparable. The prices really depend on the options you add/remove and the dealer as it comes down to a few thousand pounds. The three cars range around 550,000 Egyptian pounds ($80,000) and the license tax around 20k per year!
So what car do you intend to buy? Which one is your dream car? Tell us below…..