Maybe you've racked up the miles on your RV while bouncing on less-than-kind Colorado camping roads or it's sat on your property neglected for years. Regardless of how your rig wound up as junk – from using it or abusing it – it's not actually worthless. Selling your junk RV can still bring in cash.
If you've found yourself with an unusable rig, you'll want to find a junk RV buyer in Colorado. This may seem like an impossibility, but with our tips and suggestions, you can trade that clunker for cash.
What Defines a Junk RV?
Not all junk RVs are completely obvious. What typically comes to mind when thinking of a junk motorhome is a leaky roof, water damage, cracked windows, and unsightly cosmetic damage. While this does hold true, not all junk RVs look like they're ready for the scrap heap. However, some that look great could be hiding costly but necessary repairs. Junk RVs have one or more of the following characteristics:
● Over ten years old
● Over 100,000 miles
● Its cost of repairs is equal to or more than the rig's value
● It's been deemed totaled by the insurance company
Although many campgrounds will bend the 10-year rule, if your RV is over a decade old and it is rough around the edges, you could have problems. Simply having a rig that's older than 10 years doesn't necessarily plop it into the junk RV category, but toss in some costly repairs to the mix and you've got a difficult-to-sell rig.
Ways To Sell Your Junk RV in Colorado
Unfortunately, most buyers who are looking to purchase a used RV want to purchase one that's only a couple of years old. Like most vehicles, once they have over 100,000 miles and 10 years of use, the mechanical problems seem to come with greater frequency. With this in mind, it does make the thought of selling a junk rig a bit more difficult. However, there are ways of selling them.
Sell to a Private Individual
This method may prove to be the most difficult way to sell a junk RV, but it could also be the most profitable. Since most looking to purchase a used RV set their sights on those that are still relatively new, searching for a buyer for your junk could take a while. However, if you have the time, it is possible.
Post your rig on as many social media sites as possible, preferably those that are focused on camping and RV living. Old-fashioned word-of-mouth advertising by speaking to other RV owners at campsites or online can help to generate a sale.
Sell to a Specialized Dealer
For a no-hassle sale and a good price for your junk RV, selling to a business that solely purchases junk RVs is undoubtedly the easiest route to take. They buy any and all junk RVs, motorhomes, and fifth wheels regardless of their condition. The best part is you can complete the transaction from the comfort of your own home. Simply email them the details of your rig and they'll give you a price quote. They'll come to you with a check and haul your rig for free.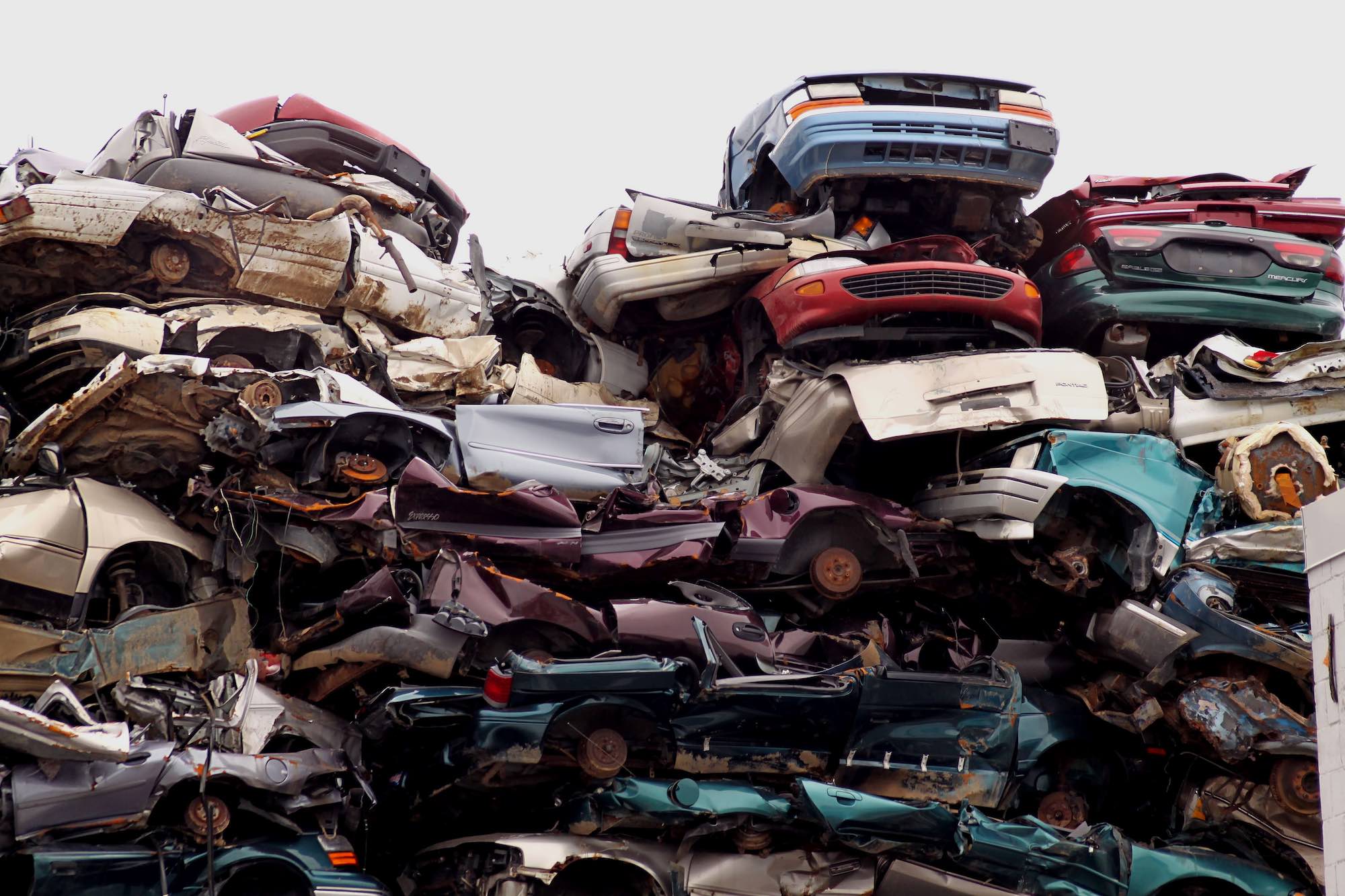 Take It to a Junkyard
Many Colorado junk and scrap yards will purchase junk RVs, however, not all of them offer free pickup. They'll offer you a price for the scrap metal and other valuable components that they can harvest from it. However, since scrap metal market rates can fluctuate daily, the price you'll be quoted can go up or down depending on these rates. Junkyards may only be of value if it's convenient for you to get your rig there and market rates are high.
Selling Your Junk RV for Cash in Colorado: Final Words
Unloading a junk RV or fifth wheel may seem like an impossibility. With the RV market flooded with newer, usable rigs, finding a buyer could prove to be trying to find a needle in the proverbial haystack.
Selling that beat-up rig while getting a fair price for it is best accomplished by contacting a specialized RV dealership that buys RVs of all types. If yours is damaged beyond repair or beyond your financial means, get in touch with a Colorado specialized dealer. Free pick up and cash in hand is by far the best method for getting cash for your trash.