If you've invested in new wheels, you may wonder how to keep its perfect showroom shine. Let's face it, small chips, marks, and scratches can ruin your vehicles' good looks. It also impacts the resale value of your car, believe those at Carpro.global.
We share our top tips to make yours as shiny as the day you drove it off the dealership floor, and break down what precisely the perfect shine requires.
The Perfect Shine Process
To maintain your car's exterior and keep it in mint condition, you need to put in a little effort. Here's how the process of cleaning, polishing, and waxing works and what you need to know before you start.
Keep it Clean
Don't think that making a car shiny again is just for older or vintage vehicles. A car with new paint in excellent shape will take far less work to shine than an older model.
Wash and dry your car at least once a week to maintain its surface paint. The first few months, while the color is new and oxidation or rust-free, is the best time to form a good cleaning and shining routine.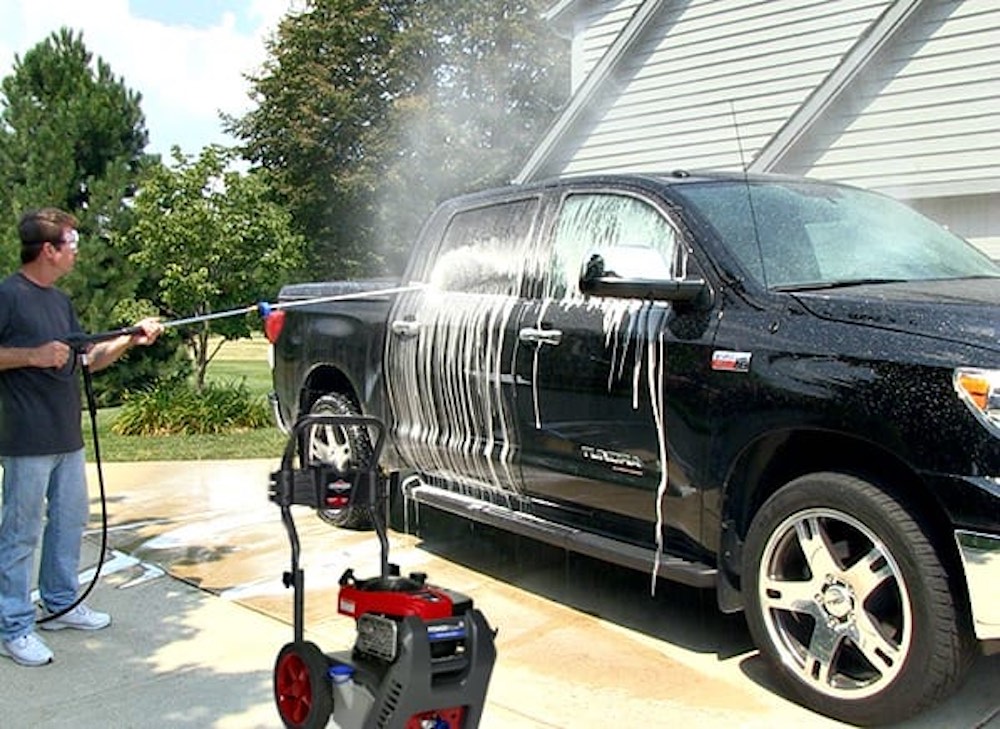 Check for dirt and contamination from birds or bugs regularly. Wipe off debris from the road like tar or oil, ice, and mud as soon as you see it. If you leave it on the car, it'll be difficult to remove and may damage your car's paint.
Polishing and Waxing
When you polish your ride regularly, you'll remove minor blemishes and smaller surface scratches or scuffs. You'll feel the paint is perfectly smooth when you've done an excellent job. Also, Ceramic Pro Protective Coating will also help for protection.
Waxing is the final step to give it that shiny showroom glow. It adds the finishing touches. It brings out the original color, too, keeping your car in perfect shape.
Extra Protection
If you want to add some protection, consider a ceramic coating. This is a transparent layer added over the original paintwork and gives it a glossy shine.
You won't see it with the naked eye, so think of it as an invisible shield that helps avoid external damage. It can last up to ten years and is a great way to preserve your vehicle.
A quality coating can also protect your vehicle from UV rays and sun damage, so it doesn't look faded.
Wash Like a Pro
You don't need to go to a professional car wash or valet service to keep your car clean. Here's how you can keep it in tip-top shiny shape yourself and maintain its value.
Start by rinsing off as much of the visible dirt as possible. Use a quality car soap, and don't be tempted to use household cleaning detergents like dishwashing liquid – that belongs in the kitchen.
Invest in a microfibre cloth for the best results. Sponges are too porous and can damage or scratch your car while you scrub. Remember to rinse off all the soap after washing with a bucket or two of clean water.
The next step is to dry your car. Experts again recommend a microfibre drying cloth for best results. It'll also pick up tiny particles of dirt that you've left behind in the rinsing process.
Don't forget the interior when you're done with the outside. Vacuum and wipe down the inside to keep your car in immaculate condition. Polish your mirrors, clean the windows, and you're all set.
Final Thoughts
It's not just older cars that need TLC when it comes to shining. Start by caring for your new vehicle before there's visible damage to the paint.
Follow the weekly wash process, with regular checks for debris or damage before polishing or waxing it. Consider an extra layer of ceramic protection for long-term shine.
You don't need to visit the professionals for a proper wash. You can do it yourself with a little bit of extra effort following our expert tips. Then, all that's left to do is to enjoy your shiny ride.