Scammers are getting smarter day by day. They are also starting to turn up in the most unexpected scenarios too.
When you own a car, you usually have a trusted mechanic and maybe even an auto-electrician who performs your annual servicing. However, a trusted windscreen technician is not someone you will likely have in your list of contacts.
This gives an opportunity to scammers to rip you off. How? By using one of the common windshield repair scams listed below.
If you only take away one piece of advice from this post it should be this: When you need any repair work done on your windscreen, you must work with a reliable technician.
Whether it is a scratch, a crack, or a chip that needs to be repaired, do not take chances with your car or your finances.
Common Windscreen Repair Scams
With the many scammers out there, especially on the internet, how do you avoid falling prey?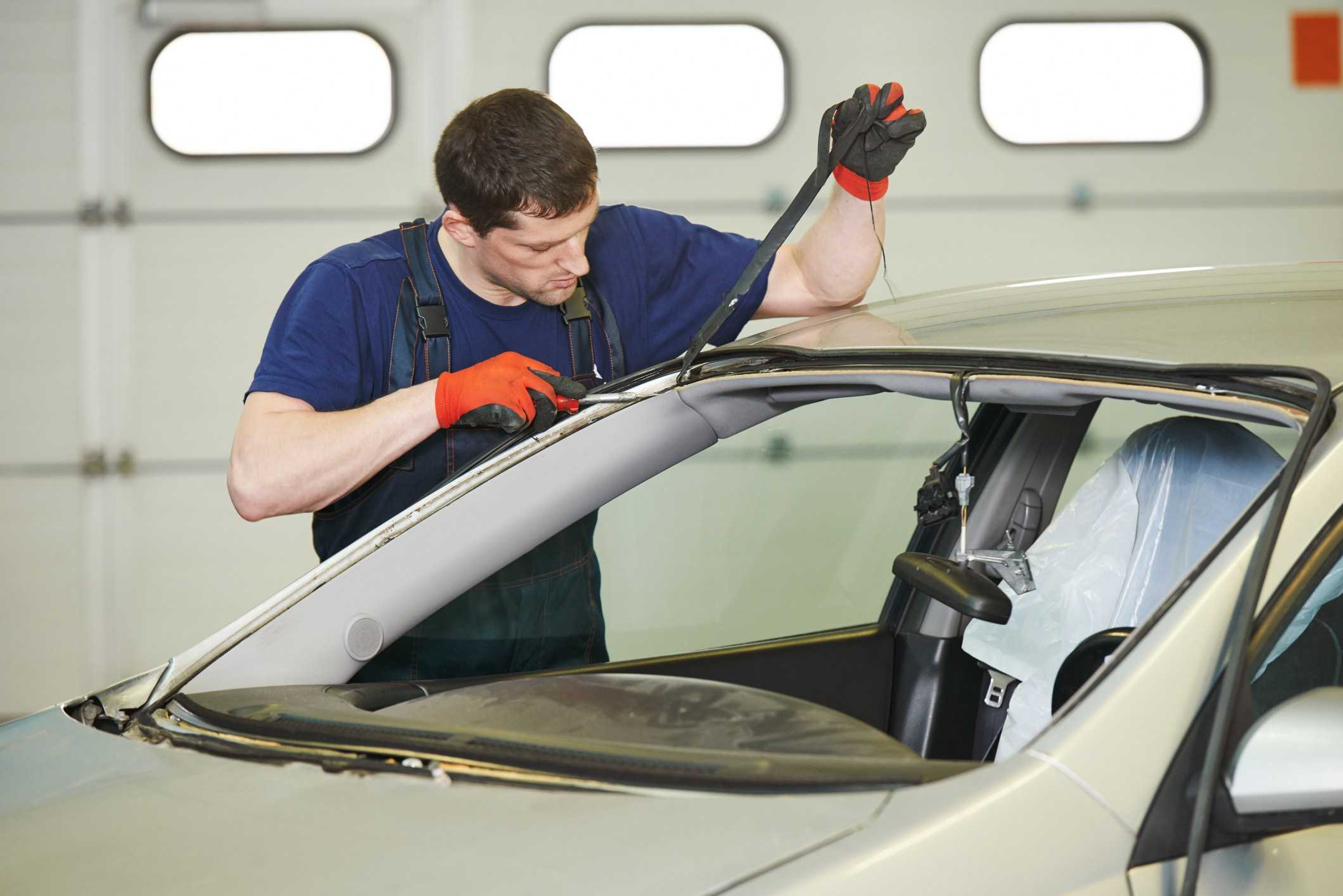 One problem is that these people portray themselves as genuine, thus, it is a challenge to tell who they really are.
Scam 1 – Unnecessary Replacement
Small stone chips and fine cracks can be repaired legally and safely. It is only if these small cracks grow in size to a point where they are too large to repair when a full replacement is required.
However, to the untrained eye of a car owner, knowing where the cut off is between a small repairable crack to a larger non-repairable one is hard to tell.
The scam here lies with the repairer claiming that your damage is not repairable so they insist you need a full replacement.
Obviously the cost of replacement is more expensive than a repair, however these scammers never even give you a choice and are terribly convincing that you need the replacement done right now.
Scam 2 – Overpriced Service
In this scam the service provider will charge more than the going rate. For example, if the average rate in your location for a windshield repair is 50 dollars, they will charge 80-100+.
There are two reasons for this. First, they believe you are a sucker and have no idea how much it costs for such repairs. Or they want you to compare the over priced repair to a full replacement.
As you try to make sense out of the cost, it will appear that a replacement is better than working on the damage. This then coincides with the first scam, where the scammer will get you to order a replacement when a repair would have been more than sufficient.
Scam 3 – Letting Insurance Handle The Cost
In this situation scammers will ask how much your insurance excess is. They will then price their service at higher than this cost.
For you it makes sense to get your insurance to handle the repair cost and you just pay the excess. The scammer wins out as they recover this overpriced service from your insurance company.
You lose out as you could have got the service completed for less cost than the cost of your insurance excess from a more trustworthy windscreen repairer. Also now that you have made an insurance claim, your premiums will go up next year so you lose out twice.
Scam 4 – Smash & Collect
Imagine yourself in this situation. You are out and about during the day. When you return to your parked car there is a small crack or chip on the windshield.
Someone approaches you, and they claim to be an "expert" who can fix the problem. The problem is, this person actually caused the damage while you were away from your vehicle.
Feeling like this person arrived at the right time, you get the repair completed with them and they appear to complete the work as desired. The point is – if it wasn't for them your car would never have been damaged.
How You Can Avoid Being Scammed
It is easy to think that you can tell a scammer straight away just by looking at them. The problem is that there is always a new trick they will use.
While some will have an interest in your money directly, others will use different avenues to scam you. Despite this, there are a few ways to avoid being scammed by windscreen repair scammers.
Find a Reputable Technician
There are many technicians out there who claim to be experts. Anyone can say they are professionals, but this is not always the case.
Find a reputable person with a proven record. They should be certified, trained, and licensed with trustworthy reviews.
Get a referral and check their online reviews. If there is a body they are registered within your city, refer to them for more reference checks.
Do Not Give Repair Work to Random People
It is very easy to be scammed when you give a job to a random stranger. If your auto glass is damaged and someone approaches you about it, do not give the job to them right away.
They may talk about their expertise, and you may believe them. If you are tempted to give them the job, first ask about their experience, license, insurance and contact details.
Tell them you will have a think about it, then go home and research them before making a decision.
No Off-The-Book Repairs
Off-the-book repairs mean that there is no record of the work. A technician will repair the windshield but will not give a receipt or any paperwork.
If the work is shoddy, but you notice it a day after, you will be at a loss. There is no guarantee or warranty as there will be no way to trace the work completed or even the amount charged.
Do Not Give Money before Job Completion
Some technicians will ask for money before they even start the job. They claim that you must give a non-refundable deposit.
The problem with this is that if anything goes wrong or if the job never gets completed, you will not get your money back. You might be forced to do a full replacement or other repairs and of course at an additional cost.
A reputable windscreen expert will not ask for money beforehand. They will first repair the glass and make sure you are satisfied with the results before asking for payment.
Conclusion
As a car owner, it is good to be on the lookout for scammers. They are everywhere nowadays, and knowing what to watch out for will help you avoid them.
When a would-be technician approaches you about a damaged windshield, it could be a scam. Of course, not everyone is on a mission to falsely make money out of you, but you must be weary.
If you are told your car needs a windscreen replacement when you believe it could be repaired, or you will have to pay money upfront, run. Also, if the repair rates seem to be extraordinarily high, avoid them.
Since damages to auto glass can happen at any time, make sure you work with a professional. A technician who is trained, licensed, and can stand behind their work.
If you are ever in doubt, get a second opinion before committing to anything.