All this time we thought that the Transformers franchise was fictional, but it turns out that those giant battling robots are real. Don't believe us? Then take a look at these pictures and be prepared to have your whole world turned upside down!
A real TRANSFORMER was made by a Turkish company that they called Letrons, and as you can see, it's a fully functional Transformer! Well ok, maybe not FULLY functional. It doesn't battle Decepticons, or fly, or, well, move, at least not when it's in robot mode, although you can still drive it around via remote control when its in car mode. Want one? Who doesn't.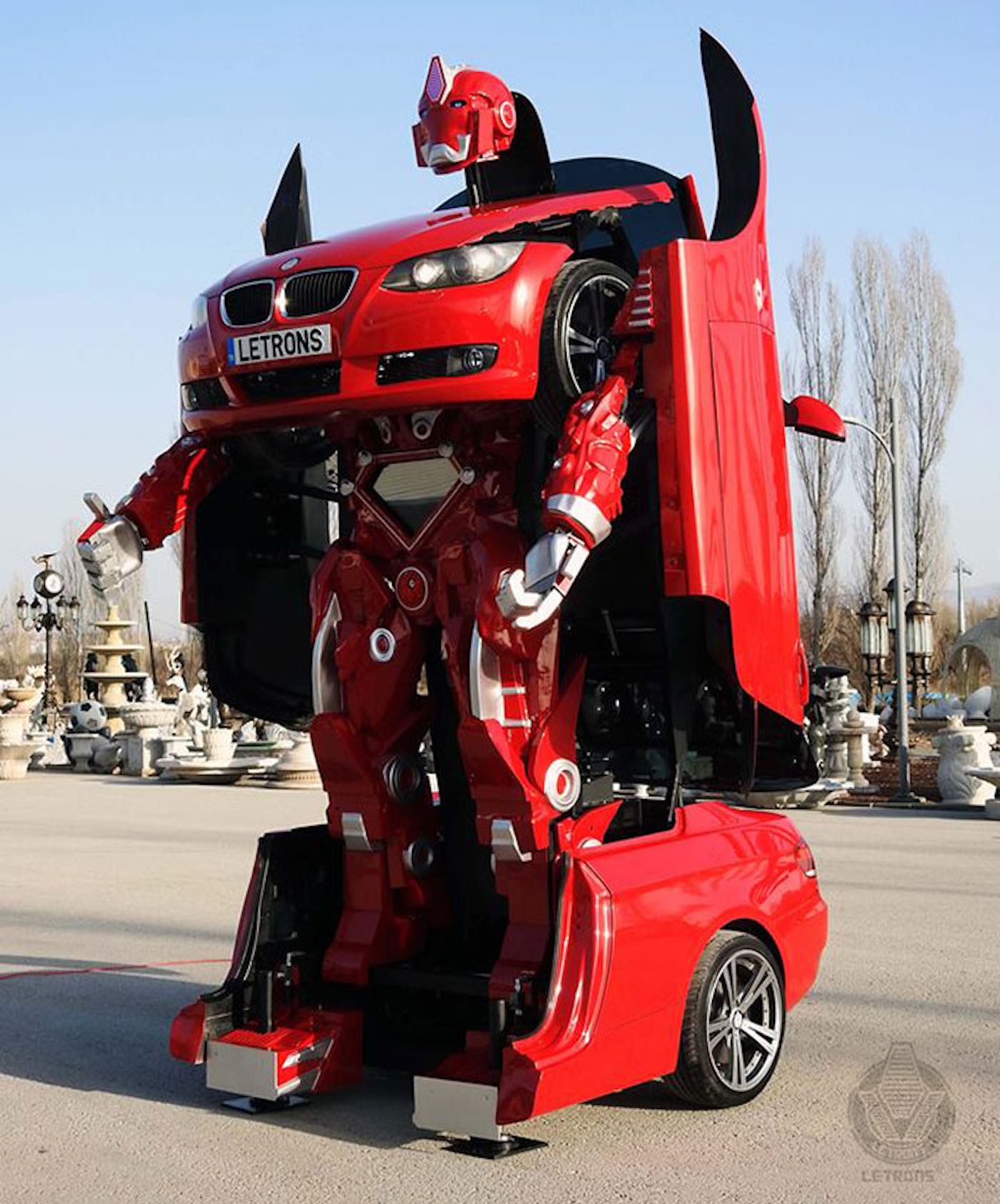 Check out their website for more details, and if you decide to make an order, please ask them on our behalf to make a life-size Optimus Prime next.
The idea was started by a startup and R&D company, now again spending its experience,knowledge and material accumulation on same area and also continues being the creator of innovaitve and new products. It has been supported and awarded by the Ministry of Industry and KOSGEB as an registered successful R & D company. Especially Multi touch products as final product related actions aiming to reach the end user are successfully produced.
The company has also partnership with world's giant companies as INTEL whose success and reliability are world-proven in hardware components and as MICROSOFT whose delivering the perfect solution for users in the right platform.
The idea of making TRANSFORMERS came about in a partnership meeting as were discussing and brainstorming about a unique and futuristic project. The LETRONS first model and leader "ANTIMON" took 8 months to complete.
Watch this REAL BMW Transformer
https://www.facebook.com/elmensmag/videos/1057608917689916
The team that built the first TRANSFORMER consisted of 12 Engineers and 4 supporting technicians. The mechanical construction was built in our Ankara head office and the software was developed in our Technopark office. LETRONS are for sale if the buyers project and their reasons for use, meets the criteria of the LETRONS team.
The cars are not drivable in traffic yet. They function via remote control. This is possible in the near future due to its electric engine but ANTIMON (the second generation) has been built using an actual car.
Walking functionality was not developed for ANTIMON. The walking functionality can be added if a reasonable funding is provided for a new research and development project. The company intends to build more TRANSFORMERS (LETRONS) can be built from various models of cars.