Do you suspect your customers are secret rock stars at heart sometimes? Well for those ready to rock, LEGO® salutes them with the latest in their exclusive to LEGO.com range: it's the LEGO Fender Stratocaster. This highly detailed new addition to the LEGO® Ideas theme is a perfect set for people who have a passion for music.
This LEGO model of the Fender Stratocaster is a great display item, which looks beautiful on the included display-stand almost anywhere!
The set features the classic guitar with six strings, posable tuners and a whammy bar. It can be built in bright red or sophisticated black. It was designed by a fan of LEGO® and brought into production through the LEGO® Ideas program! This LEGO Fender Stratocaster set retails for $99.99.
Why not introduce shoppers to some more of these super cool LEGO® Ideas sets available at LEGO.com?
21323 – LEGO® Ideas Grand Piano – Retailing at $349.99
21327 – LEGO® Ideas Typewriter – Retailing at $199.99
21328 – LEGO® Ideas Seinfeld – Retailing at $79.99
40424 – LEGO® Ideas Treehouse – Retailing at $199.99
And… what's this? – "?"
It's the LEGO® Super Mario™ Question Mark Block!
Launching tomorrow, this new LEGO.com exclusive is a must-have for any fans of the Nintendo™ Super Mario™ games on Nintendo 64™ or Game Boy™. Shoppers can rekindle fond memories as you build, display, and play.
Twenty-five years from the launch of the Super Mario 64™ video game, this set features a brick-build ? Block that opens to instantly reveal recognizable levels from the game: Peach's Castle, Bob-omb Battlefield, Cool Mountain and Lethal Lava Trouble! This set retails at $169.99.
With the start of October finally here, there is definitely a feeling of Christmas coming as well and the LEGO® Santa's Visit set is perfect for shoppers looking to get ready for the season.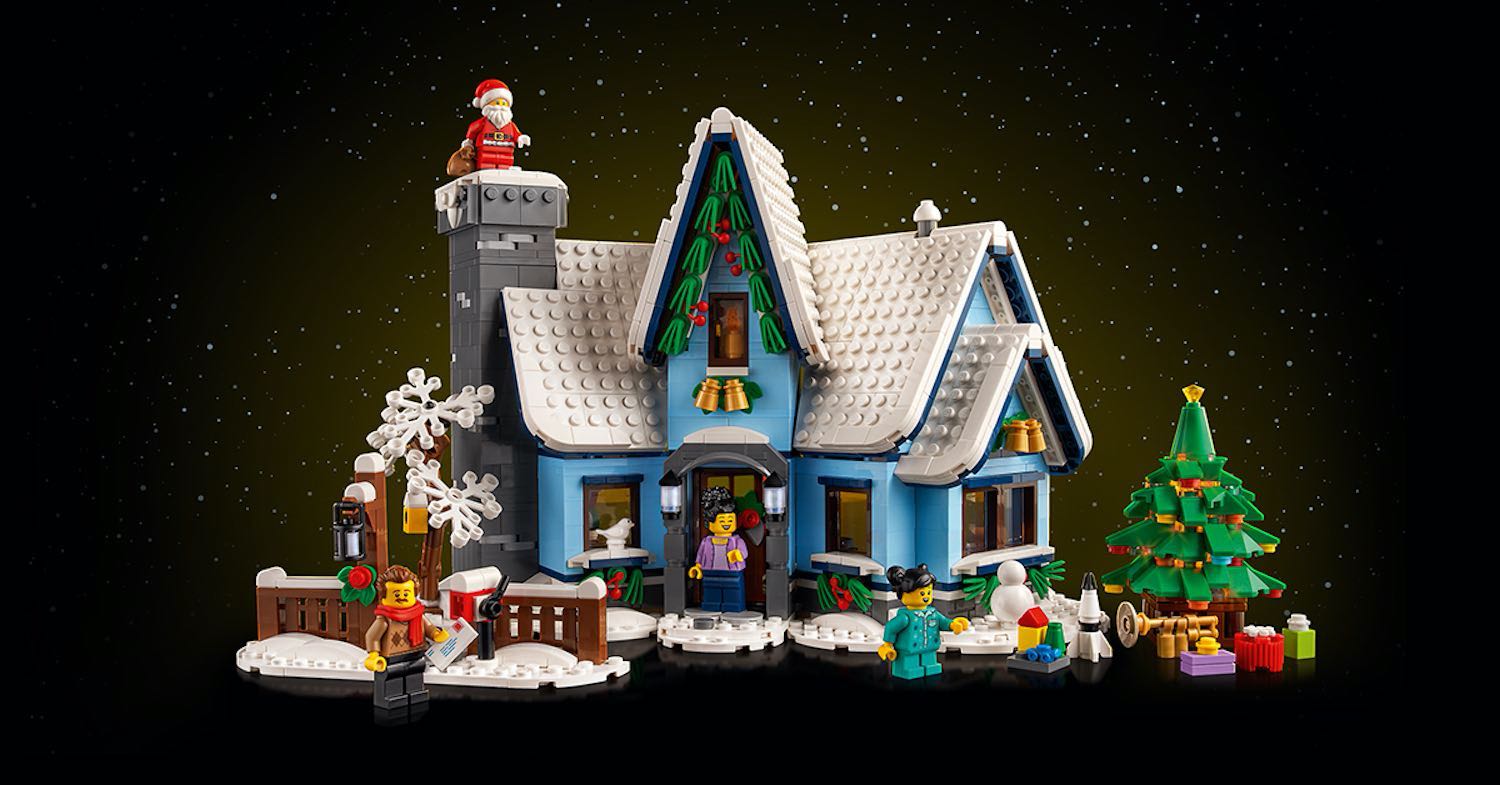 Part of the popular LEGO® Winter Village Collection range, the 10293 Santa's Visit set is one for shoppers to add to their collections or the perfect set to start one!
It's a whimsical set including a real festive fireplace, chimney that Santa comes through, stockings on the floor by the fireplace, milk & cookies for Santa and a dinner table with a seat for him to sit in (what a spoiled Santa!).
The exterior has two Christmas trees – one which includes a LIGHT BRICK that can be lit up when pressed. It comes complete with presents, a gate with mailbox and cherries that look like holly on the house. The set retails for $99.99.
Shoppers will be able to enjoy a few upcoming promotions as well:
Sign up to the LEGO® VIP Program and get a free LEGO® VIP Blue Key Chain with any purchase!
Starting on 10/18 until 10/24, LEGO® VIPs will receive a Rebuild the World GWP (a rebuildable flying car!) with any purchases totaling $120 or more while stock lasts.
Starting 10/25 until 11/7, shoppers will receive a free LEGO® Harry Potter™ Hogwarts™ Gryffindor™ Dorms set with any LEGO® Harry Potter™ purchases totaling $100 or more while stock lasts.
Please feel free to contact us with any questions in the comment section below…
For LEGO USA website with FREE SHIPPING every day on orders over $35!
For LEGO Canada website with FREE SHIPPING every day on orders over $35!

Para el sitio web de LEGO España!