Emaar launched Opera Grand, the first residential tower in The Opera District in Dubai. The 66-storey tower will feature over 200 luxuriously appointed two, three, and four-bedroom apartments.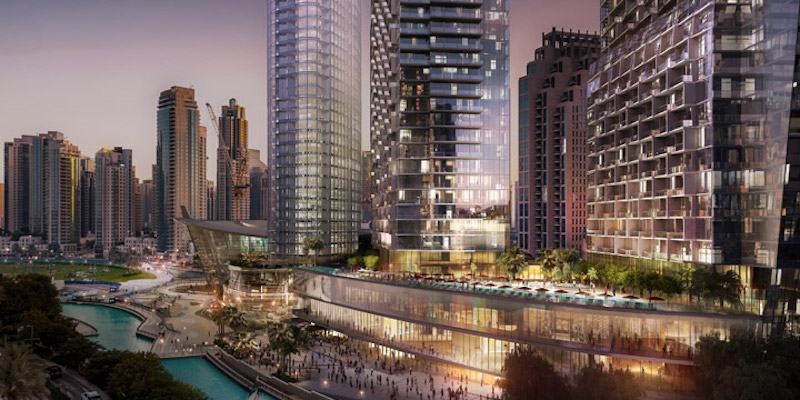 Offering unrivalled views of The Dubai Fountain and Burj Khalifa. A walk away from major attractions like The Dubai Mall, The Dubai Fountain and Souk Al Bahar, among others.
The Opera District is a stylish cultural destination in Downtown Dubai. Set to promote the arts, culture, and events scene by ensuring global exchange and promoting local talent as well as serve as a vibrant events venue, The Opera District will feature luxury hotels, elegantly designed residential and serviced apartments, a retail plaza, waterfront promenades, recreational spaces and parks.
https://www.facebook.com/elmensmag/videos/1021990741251734
At the heart of The Opera District is Dubai Opera, a 2,000-seat multi-format venue for opera, theatre, concerts, art exhibitions, orchestra, film, sports events, and seasonal programmes.
As iconic in appearance as the world-famous Sydney Opera House, Dubai Opera is styled on the classic wooden dhows that are synonymous with the world-famous Dubai Creek.
The state-of-the-art opera house and the varied lifestyle components of The Opera District are set to energize Dubai's events and tourism sectors.
Residents of Dubai opera district can expect to be part of grand celebrations and entertainment events throughout the year.
The unique and dynamic exterior provides a variable range of roof terraces and balconies, each offering a unique view.
Residents are granted ready access to a gym, a health club, and luxurious restaurants and cafes. With their proximity to the Dubai Metro, the whole city is within reach.