Everyone is talking about Movember and you don't understand what's going on. Well here is how we explain everything about it.
Movember is an annual event involving the growing of moustaches and beards during the month of November to raise awareness of men's health issues.
The goal of Movember is to "change the face of men's health." Health issues include depression in men, prostate cancer and other male cancers.
The Goal
By encouraging men (refer to as "Mo Bros") to get involved, Movember aims to increase early cancer detection, diagnosis and effective treatments, and ultimately reduce the number of preventable deaths. Besides annual check-ups, the move encourages men to be aware of family history of cancer and to adopt a healthier lifestyle.
It also includes involving Women by being actively aware of all these issues. Some women actually grow 'moustaches', while some grow honorary moustaches or draw them.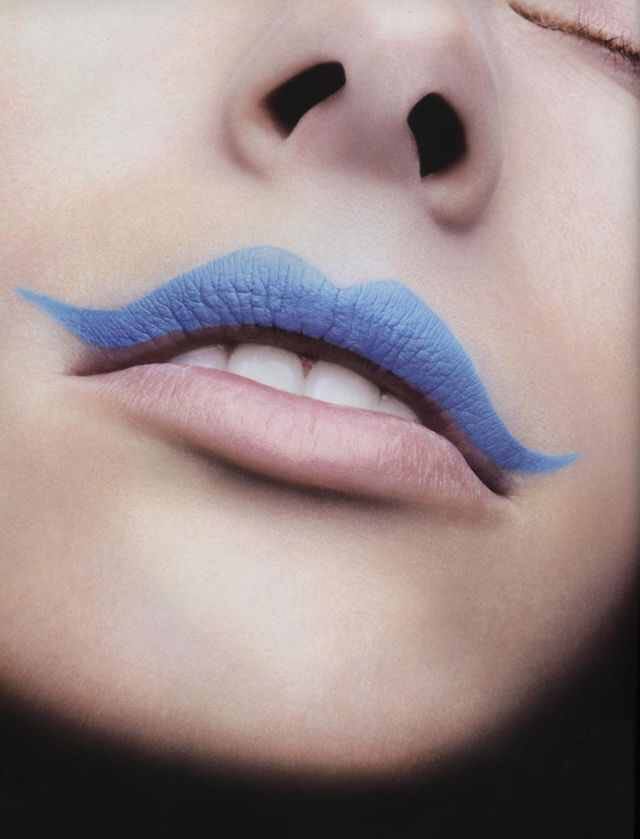 About Men's Health
Prostate Cancer
Prostate cancer is the most common cancer among men (after skin cancer), but it can often be treated successfully. More than 2 million men in the US count themselves as prostate cancer survivors. The symbol is the blue (ofcourse) ribbon for supporting prostate cancer.
Several types of cells are found in the prostate, but almost all prostate cancers develop from the gland cells, which are the cells that make the prostate fluid that is added to the semen. The medical term for a cancer that starts in gland cells is adenocarcinoma.
Other types of cancer can also start in the prostate gland, including sarcomas, small cell carcinomas, and transitional cell carcinomas. But these other types of prostate cancer are so rare that if you have prostate cancer it is almost certain to be an adenocarcinoma.
Some prostate cancers can grow and spread quickly, but most grow slowly. In fact, autopsy studies show that many older men (and even some younger men) who died of other diseases also had prostate cancer that never affected them. In many cases neither they nor their doctors even knew they had it.
Other cancers include Skin cancer that is by far the most common type of cancer. If you have any awkward looking skin lesions, you should get yourself checked right away.
Depression
Men tend to express those symptoms differently. Common symptoms of depression include loss of interest in usually pleasurable activities, fatigue, changes in appetite, sleep disturbances, and apathy. In women, depression may be more likely to cause feelings of sadness and worthlessness in contrary to men. With all the stress around us, it is important not to let yourself fall into depression. Seek medical help if in doubt.
Celebrities presenting Movember
The Movember movement had been represented by many celebrities as Tom Selleck. Whenever we think of moustaches (maybe coz he shaved it for Monica in FRIENDS), he comes to mind so obviously he was a sound choice.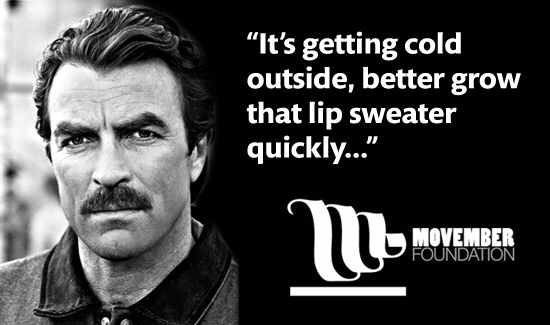 But what if there was an Arab celebrity to be the face of the movement. Well one can only think of Roushdy Abaza or maybe Omar Al Sharif. The infamous popular late actors playing their moustaches in old movies were a proof masculinity in these times.
Women think it's sexy to have a moustache, even Brad Pitt had one in Inglorious Bastards, that proved he's not just a pretty face.
But moustaches can prove Power too. Remember Gamal Abdel Nasser, his moustache was a proof of pure Egyptian masculinity and dominance in the sixties.
Check out these other politicians too. Do you think they would show strength without their moustaches.
Other celebrities who grew moustaches include Darth Vader, Batman and the Minions. Why not join them too?
So what kind of moustache can you grow?
Well for starters, if you can't grow one, you can paint one or just put a sticker.
Or maybe draw it on your chest and show it to everyone on the beach.
But you CAN grow a moustache (and beard) and hesitant which one to choose. Check out the picture below and determine what type of moustache you think will look good on you.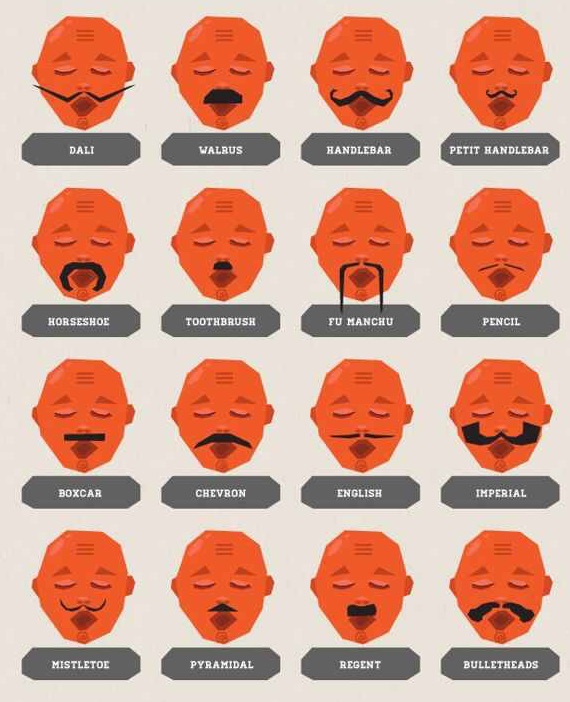 If you think you're cool, you can play with your moustache and beard a bit. Why not invent a Batman moustache or Superman?

How can you groom it?
1.Comb:
Have that object that fits in your wallet and comb your hair so it doesn't look like you fought a wild animal.
2.Wet wipes:
Wipes with a natural scent and ingredients like Aloe and Vitamin E, you can give your face a lift and make kissing a moustache a pleasant event.
3.Electric razors:
For grooming your moustache and beard or maybe you're getting rid of everything else.
December the First:
Well take it off. You've proven your point. Use top notch shaving kits, it's your most valuable asset, don't be stingy. You can also read our previous article about shaving (other parts).
If you have any questions about uout Prostate cancer and Sexual Health, ask our ELMENS consultant Prof. Adham Zaazaa. Leave your questions in the section below…