Italians have always had a way with customization. Take pizza, for example. You can pretty much come up with any combination of cheese and toppings you want and it's always delicious.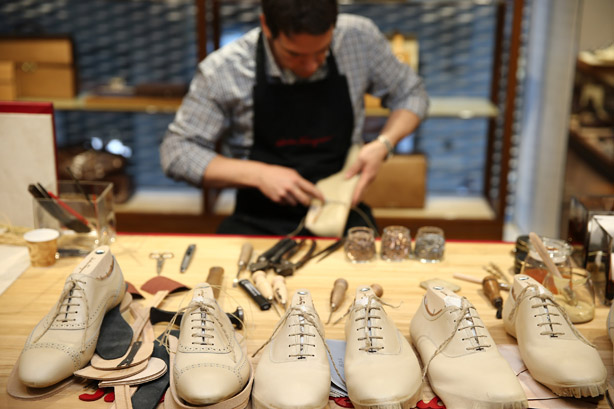 That noble spirit lives on with the latest project from Ferragamo, makers of luxurious Lake Como appropriate clothing and footwear. It's called the MTO Driver—MTO stands for made to order (get it?).
For the first time in their history, Ferragamo are allowing customers to design their own Ferragamo shoes for driving. They're putting you in the metaphorical driver's seat of the driver design process. You can choose from materials like crocodile ($$$), ostrich, condor calf, and suede mink and then select one of 14 colors. Once you get done with the basics, you can brush up the hardware, pick a sole color, and throw a 20 character inscription on the inside if you like. The possibilities aren't endless, but there are definitely enough options to keep you busy. Want to make your own?
Get behind the wheel on Ferragamo's website and order your Ferragamo shoes now!
Tell us your opinion about the new shoe scheme!