The Egyptian Entrepreneurship Scene has been shaping up quite awesomely in the past few years. The "ecosystem" has been maturing with Funders, Mentors, Investors, Entrepreneurs and Successful businessmen.
We have personally met with most of those on the list and can vouch for them as being a true inspiration in the region for those interested in becoming a success story themselves. Here are the Men behind the Egyptian Entrepreneurship Scene.
Ahmed El Alfi
After moving back from California where he directed his company Alfigen. El Alfi Founded The GrEEK Campus. The GrEEK CAMPUS is Cairo's first technology and innovation park in the heart of Cairo, offering state-of-the-art office spaces for both startups as well as established multinational technology and media companies.
@TheGrEEKCampus did you hear the #startup #podcast on #egypt? http://t.co/Kgvvm9O52A Let us know what you think! pic.twitter.com/04x3kOtW70

— Kerning Cultures Network (@kerningcultures) October 19, 2015
Also, cofounder of Flat6Labs. Flat6Labs is a leading startup accelerator and seed stage investment company established in 2011, that fosters and invests in bright and passionate entrepreneurs with cutting-edge ideas in the MENA region.
It provides seed funding, strategic mentorship, creative workspace, entrepreneurship-focused business training, and directly support its startups through an expansive network of partner entities, mentors and investors. 
Flat6Labs currently has three established accelerators program in Cairo, Egypt, Jeddah, Saudi Arabia and Abu Dhabi, the UAE, an upcoming fourth in Beirut Lebanon and with plans to expand into more location in the MENA region soon.
He is also Chairman of Sawari Ventures, that is an international venture capital firm investing in the Middle East and North Africa (MENA) and Nafham, a top online video educational platform covering the Egyptian public school curriculum. Nafham currently gives over 100,000 video lessons per day. Working on the Saudi, Syrian and other Arabic curriculums.
Ayman Ismail
He is the Abdul Latif Jameel Endowed Chair of Entrepreneurship and Assistant Professor at the American University in Cairo School of Business; and the Founder and Director of AUC Venture Lab.
Ayman is an example of proving that there is a "science" behind entrepreneurship and startups.
The AUC Venture Lab just won the top performing incubator in the Middle East.
Honored to have received the title of Top Performing Incubator in Middle East and North Africa by @ubiglobal pic.twitter.com/zL5lIOKu7X

— AUC Venture Lab (@aucventurelab) October 14, 2015
Ayman is a former Research Fellow at the Belfer Center for Science and International Affairs at the Kennedy School of Government in Harvard University. He received his PhD in International Economic Development from the Massachusetts Institute of Technology (MIT).
He also holds a bachelor degree in engineering and an MBA from the American University in Cairo, and a master degree in city planning and geographic information systems from MIT.
Ayman is the co-founder and Managing Partner in Enovio, a management and strategy consulting firm operating in the US and the Middle East. Prior to that, he was a consultant in McKinsey & Company, based in New York, for several years.
He has advised senior management in leading Fortune 100 companies, fast-growing startups, government agencies, and non-profits on key organization, operations and technology issues. He has also consulted and conducted research for international organizations such as the World Bank, IFC and UNCTAD, as well as multiple US government agencies.
Ayman has a broad multidisciplinary experience in entrepreneurship, business strategy, economic development, city planning and technology, based on professional practice and academic research.
In 2012, Ayman was selected as a Young Global Leader (YGL) by the World Economic Forum (WEF). He is a co-founder and member the Board of Directors of Nahdet El-Mahrousa, working with social entrepreneurs and community leaders to address social challenges; and an active Endeavor mentor, advising entrepreneurs and their high-growth startup ventures in Egypt.
He also sits on the Boards of Directors/Advisors of five fast-growing startups in mobile payments, bio-technology, mobile apps, healthcare insurance, and book retailing.
Abdel Hamid Sharara
Abdelhameed Sharara is the founder of RiseUp Summit; the biggest entrepreneurship summit in Egypt and the Middle East with more than 3000 attendees.
The summit is known for bringing the entire entrepreneurship ecosystem in Egypt and MENA together for the first time.
Before founding RiseUp, Sharara worked at Injaz-Egypt where he helped create the first startups pipeline in all Junior Achievement countries. The program design was awarded the MetLife foundation award for the most outstanding award in all JA countries.
Sharara had also worked as an English conversation and soft-skills trainer at Dale Carnegie and Berlitz, and was the co-founder and business development manager of Adams, a soft skills and training company. He graduated from Ain Shams University's Faculty of Law (English Section) and was the founder of Ain Shams Model Arab League.
Sharara is also a Global Shaper, which is a network of young people (under 30 years) from all over the world, who are selected by the World Economic Forum and are exceptional in their potential, achievements and drive.
Sharara was the youngest speaker at the Egypt Economic Development Conference in Sharm El Sheikh last year.
Omar Sahy
With a Masters in Engineering Management Omar joined E Group after years of management in the US defense industry holding positions ranging from project leader to Middle East Business Development Manager.
Since 2006 Omar has lead the company to consistent growth and profitability.
Following the years of outsourcing, Omar eventually engaged in creating and operating a series of e-Commerce businesses to complement his retail distribution of consumer goods, among them, Ice-Watch in Egypt.
Omar also conducts Business Development consultancy for SMEs, an Endeavor Egypt mentor and recently finalized a consultancy engagement with Silatech. The NGO Silatech provides access to both Finance and Business Development Support Services to SMEs in the Middle East region in order to create sustainable employment and entreprenurship opportunities for young Arabs in the region.
In December 2012, Omar joined Souq.com as General Manager for Egypt. Souq.com is the largest e-commerce site in the Arab world, featuring more than 200,000 products across categories such as consumer electronics, fashion, household goods, watches or perfumes.
Today, Souq.com attracts over 8 million visits per month and is fast growing as more consumers shop online in the Arab world. Often tagged as the "Amazon of the Middle East", Souq.com operates both as a retail site and as a marketplace for third party sellers. Amazon acquired Souq.com in 2017 with reports at the time indicated that it approached 1 billion dollars in valuation.
Wael Fakharany
Working throughout his career in Telecom, Technology and as a Media executive, Wael is now Google Regional Manager Egypt, and North Africa. Before that, Wael has worked his career in 3M, IBM, Oracle.
Wael has positioned himself as a successful Technology and Digital Media executive, with a proven record of accomplishments in building new company divisions and subsidiaries as well as , advising business on strategy , growth and problem-solving.
He has a strong ability to create, structure, and deliver complex business deals with large organizations while working with multiple stakeholders both internally and externally.
Ziad Mokhtar
Partner at Ideavelopers (Egypt's Leading Venture Capital Firm), excellent Mentor and amazing husband. Ziad works representing Ideavelopers on the board of portfolio companies and supporting these companies in achieving their goals. I currently sit on the board of Nefsak, Nezal, Si-ware, IdentityMind, ConnectMeTV, Diagnosoft, RDI, Ostazonline, and Coltec.
This includes working with them on defining their strategy, problem solving around their main challenges, and thinking through financing decisions. It also includes facilitating connections that they often need to other industry players.
Ziad has long worked in McKinsey consultancy where he met his wife who also holds a fond of Egypt and Egyptian startup scene. Then he moved back here and started working at Ideavelopers.
Loay El-Shawarby
Loay El-Shawarby is currently Chairman of Nahdet El Mahrousa & Of-Counsel with Zaki Hashem & Partners, practicing in the areas of international trade and competition laws.
In 2004-2005, Mr. El-Shawarby was a visiting fellow with the Middle East Program at the Center for Strategic and International Studies (CSIS) in Washington, D.C. His research interests at CSIS focused on World Trade Organization (WTO) accession and post compliance issues for Middle Eastern countries, as well as U.S. Free Trade Agreements in the region.
Mr. El-Shawarby's earlier legal career (2000-2004) included advising on investment issues in the Middle East, contracts, and international commercial arbitration.
Mr. El-Shawarby maintains ties to the business community through serving on advisory boards and/or boards of directors and acting as angel investor through the Cairo Angels Network. Currently he sits on the board of directors of Nebras Technology, Abu Erdan Agri, and El-Shawarby Trading Company in Cairo, Egypt.
Ahmed Zahran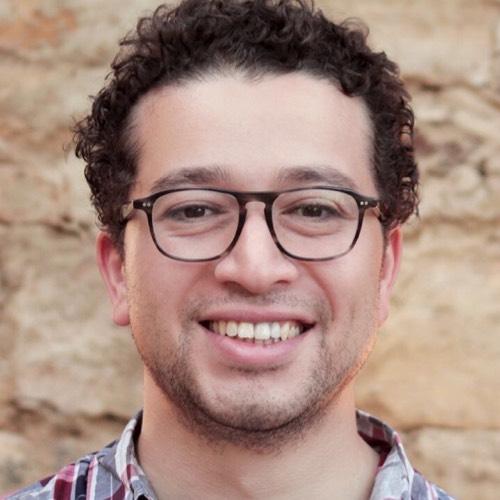 Board member on Nahdet El Mahrousa and CEO/Founder of Karm Solar. Ahmed Zahran is the role model for an entrepreneur who is paying back to the scene.
Working on the development of the Off Grid solar energy sector in the Arab Region with a focus on Egypt, Jordan, Tunisia and Sudan…
KarmSolar was awarded many times and they truly deserve this.
Can you think of anyone who deserves to be on the list? Leave your comment in the section below…