Have no idea Who, When, and What to Give out Flowers? Here's The Men's guide to buying flowers to your spouse.
Rather than going store to store, men should try to order flowers online. This is because some great and professional florists and gifting companies are skilled at this. By ordering flowers online, you will be at peace knowing that you are always making the right choices. This can help you overcome many untoward incidents that can arise because of your lack of understanding on the subject. You can always order flowers online Dubai to choose the best flower bouquets for your loved ones.
Flowers. The most classic, romantic gift for a man to give to the guy or gal of his dreams. Upfront–I don't think it's ever a mistake to give someone flowers, any kind of flowers. It's so sweet, so incredibly vulnerable an act. So if you're comfortable with it, go ahead and gift whatever flower you like. I'm all for it. But if you stand in front of the cooler at the florist and think, uhhhh, which one? How do I know what she or he will like? If it gives you anxiety, or if you're a stickler for propriety, I'm here to help you.
You're going on a First Date
Giving a bouquet of flowers on your first date is super cute. I imagine it doesn't happen much anymore because people typically meet at a restaurant or bar or concert or event. But if you find yourself in the position to give first date flowers (i.e., when she or he has the opportunity to get them into a vase of water right away), I recommend something like daisies. You can get a vase of yellow and white daisies. Daisies are sweet, casual, and friendly. Perfect for the first (or second or third) date.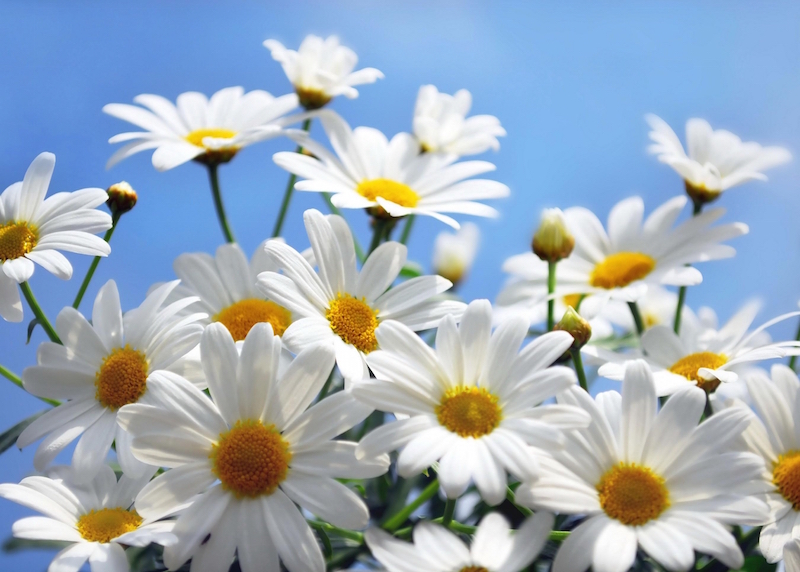 Daisies
You're starting to Get Serious
When you have an exclusive sweetie and it's going well, I love a bouquet of mixed flowers as a gift–a couple roses, a lily, carnations, a peony, some greenery. It's an advanced level from the daisies.
You're in Love. AWWWWWWWWWwwwwwwwwwwwwwww
Roses, roses, roses. I love white or red for the first declaration of love. Red is traditional, of course, but white is equally lovely. Baby's breath often accompanies roses–those are the teeny tiny white buds that dot the bouquet.
Red Roses are a favorite
You're with your Long-term love
Again, roses are so beautiful, so classic. But think about other colors besides red and white.  Peach, yellow, lavender and pink. If you like giving roses as a gift and your other half likes receiving them, make the surprise the color.
You're… On a budget!
No need to go to a florist if you're on a budget (or even if you're not). Grocery stores often have a good selection for less cost (Metro supermarket or even IKEA in Cairo Festival City , often has bright, colorful bouquets for as little as 40 pounds). In the summer, many street vandors have at least one seller offering bouquets starting around 20 ponds. Flowers like alstroemeria, which are often sold at supermarkets, are used as filler flowers–hence the cheaper price–but look lovely on their own. You can also gift your bouquet in a glass vase. There are rows and rows of vases to choose from, and you won't spend more than a couple pounds.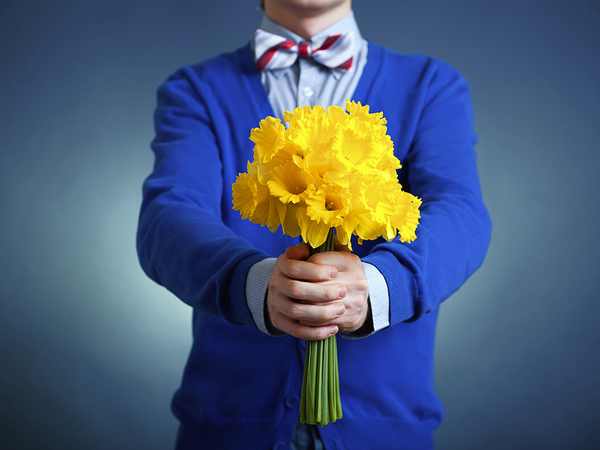 You're giving them to a Platonic Love
For the best friend, sister, mother, aunt, or grandma, there are a great many options to show your affection. In spring, tulips are lovely and sweet.  I also love daffodils or sunflowers for the friendly bouquet.
Be careful with…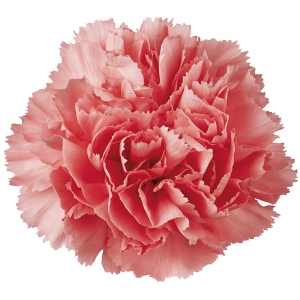 Carnations (Koronfel)
There are few people who would reject a bouquet of flowers from their love, but the following flowers may be risky propositions. Carnations (Koronfel) are typically viewed as "filler" flowers, i.e., the flowers that fill in the space between the more beautiful flowers as they are usually cheaper. You may want to avoid them unless you know your love specifically appreciates them. Chrysanthemums (or mums) are flowers that some people may associate with death. You often give a pot or bouquet of them at funerals.
Lillies
Lilies—many people love lilies, but just as many detest them. They have a very specific smell (often compared to the diaper cream Desitin), and they also stain fabric if their stamen isn't cut. Finally, steer clear of dyed flowers. If you're not a frequent flower buyer, it may be hard to tell the difference, but dyed flowers (often carnations or daisies) have uneven coloring in their petals, and usually just look a little…off. Well they are ugly, don't buy them.
Other alternatives
Sometimes it's nice to give potted plants as a gift. African violets, cacti, poinsettia or orchids are all great as gifts. Potted plants are good if you know the recipient has a green thumb. A bouquet of hydrangeas are really lovely and a bit unusual. Guys, though I've given you some basic guidelines here, don't feel like these rules are set in stone. A gift of flowers is always appreciated!
Tell us if you have other flower tips to share…..