What's the last thing you do before bed?
For many men, this might be to watch TV or to have a snack, but your last stop before bed should always be the bathroom to look after your teeth.
Are your daily dental habits as good as they should be?
If you're longing for a brighter, whiter smile, read on to learn the top five tips men should do to make sure their teeth are looking sparkling and clean.
1. Brush Day and Night
We all brush our teeth in the morning, but are you brushing before bed as well? For healthy teeth, it's essential to brush twice per day.
Although it can be tempting for men to crash into bed after a long day, brushing at night is incredibly important to prevent food build-up and bacteria that your mouth has accumulated throughout the day.
If you go to bed without brushing, you'll have a higher risk of cavities or gum disease.
2. Don't Forget Flossing
For best oral hygiene, always take the time to floss after brushing. Brushing isn't always enough to reach plaque trapped between teeth and can reduce inflammation.
If you have trouble with floss, look for easier to use floss picks, which are more convenient than traditional floss.
3. Avoid Cheap Whitening Services
It can be tempting to try out the budget teeth whitening services that are commonly seen in shopping centers, but don't risk it— they can do more harm than good.
Often, the procedures aren't done by trained medical professionals, and you're at risk of ruining your tooth enamel. They can also cause sensitivity issues and inflammation.
There's no easy shortcut for getting whiter teeth, so always talk to your dentist about medically safe and effective treatment
Wondering how to get perfect teeth? Read more info here about Invisalign treatments.options.
4. Reevaluate Your Drinking Habits
If you're after pearly white teeth, go easy on drinks such as coffee, tea, and soft drinks, as they can stain the enamel of your teeth over time. Unfortunately, red wine is a culprit for this as well.
Acidic drinks, such as fruit juice, can also wear down the enamel of your teeth over time.
Try to brush your teeth, or at least rinse your mouth, after consuming acidic drinks or liquids that are likely to stain, as this can help keep your teeth looking their best.
5. Visit Your Dentist Twice a Year
It's something a lot of guys put off, but if you want good teeth, you need to spend some quality time with your dentist.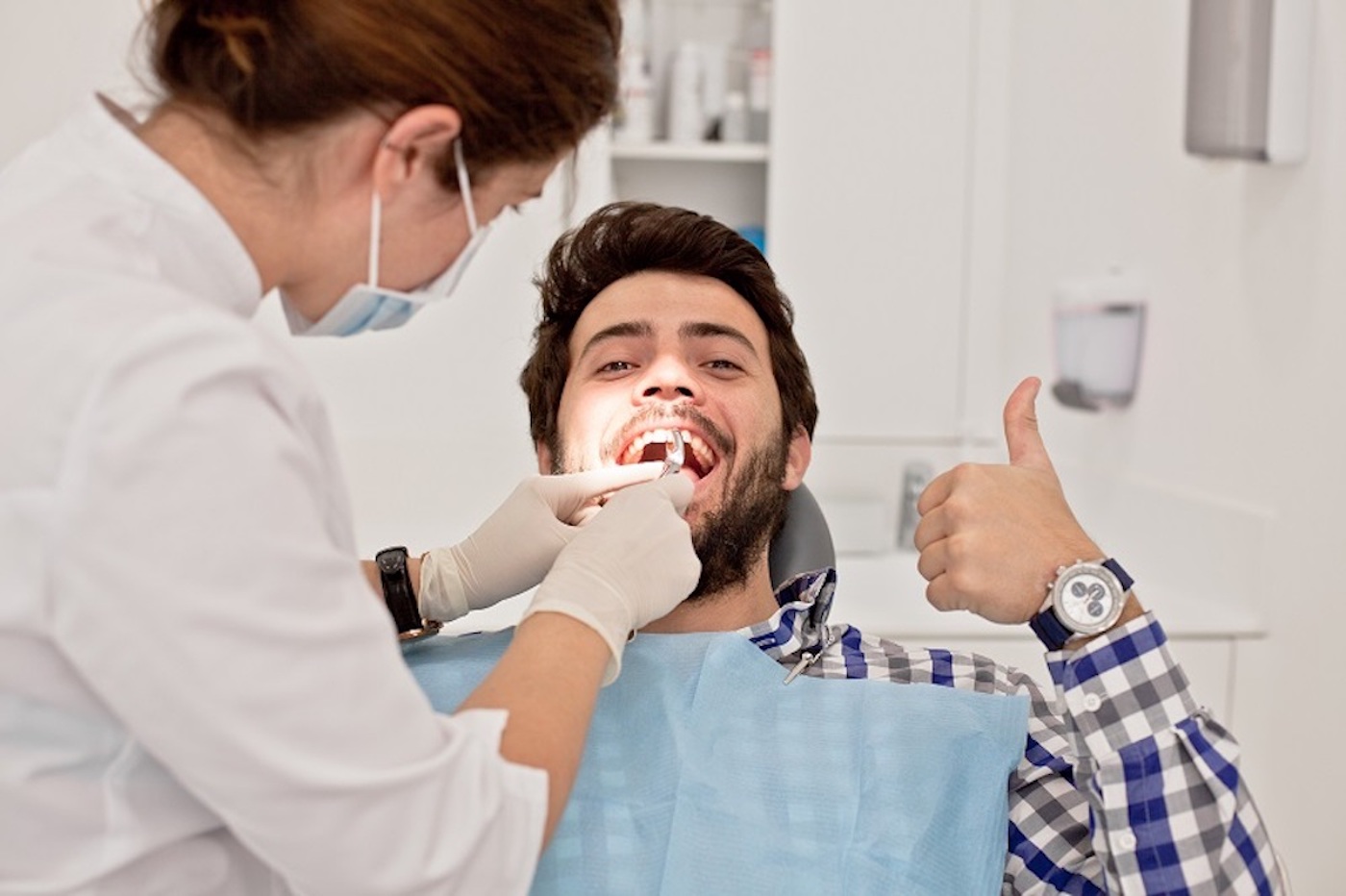 Experts recommend a visit every six months for a regular check-up and clean. Prevention is the best medicine, so having a check-up means your dentist can find and treat any cavities or problems before they get worse.
A trip to the dentist also means a refreshing dental clean, polishing away stains and keeping your teeth looking their absolute best.
Are Your Daily Dental Habits The Best They Can Be?
Are you following the daily dental tips above? If not, it's never too late! Start looking after your teeth and you'll see whiter, healthier teeth and gums in only a short time.
Once you establish a dental health routine, it will become second nature— the compliments on your great smile will start rolling in before you know it!