The right thong is snug, comfortable, and as soft as a cloud. Of course, if you're shopping online, you have access to the world's finest underwear. But where do you begin? These are a few of our favorite thongs.
Everlane Cotton Thong
The San Francisco-based Everlane, which sells most of its products online, debuted in 2010. Since then, it's built a loyal base of fashion fans across the globe.
Everlane's pale pink cotton thong exemplifies its excellence. Put it on, and you'll soon forget it's there.
In design, these undergarments are simple yet sleek. They don't ride or pinch, and there are no tags to chafe you. Even better, the cotton is Supima, a powerful premium fabric.
Savage X Fenty Microfiber Thong
Here's a thong fit for a pop star.
The singer and fashion icon Rihanna — whose full name is Robin Rihanna Fenty — founded her Savage X Fenty label in 2017. It's part of the LVMH Moët Hennessy Louis Vuitton fashion group. Rihanna is definitely a fan of thongs, and she supplies the utmost in underwear.
This attractive and affordable thong comes in different colors. And it provides the highest of high rises: It'll almost reach your belly button. Plus, the legs are high cut.
Rihanna's microfiber thong has a gusset made of cotton jersey. The rest is a blend of spandex and nylon. Especially important, it won't move around as you move around.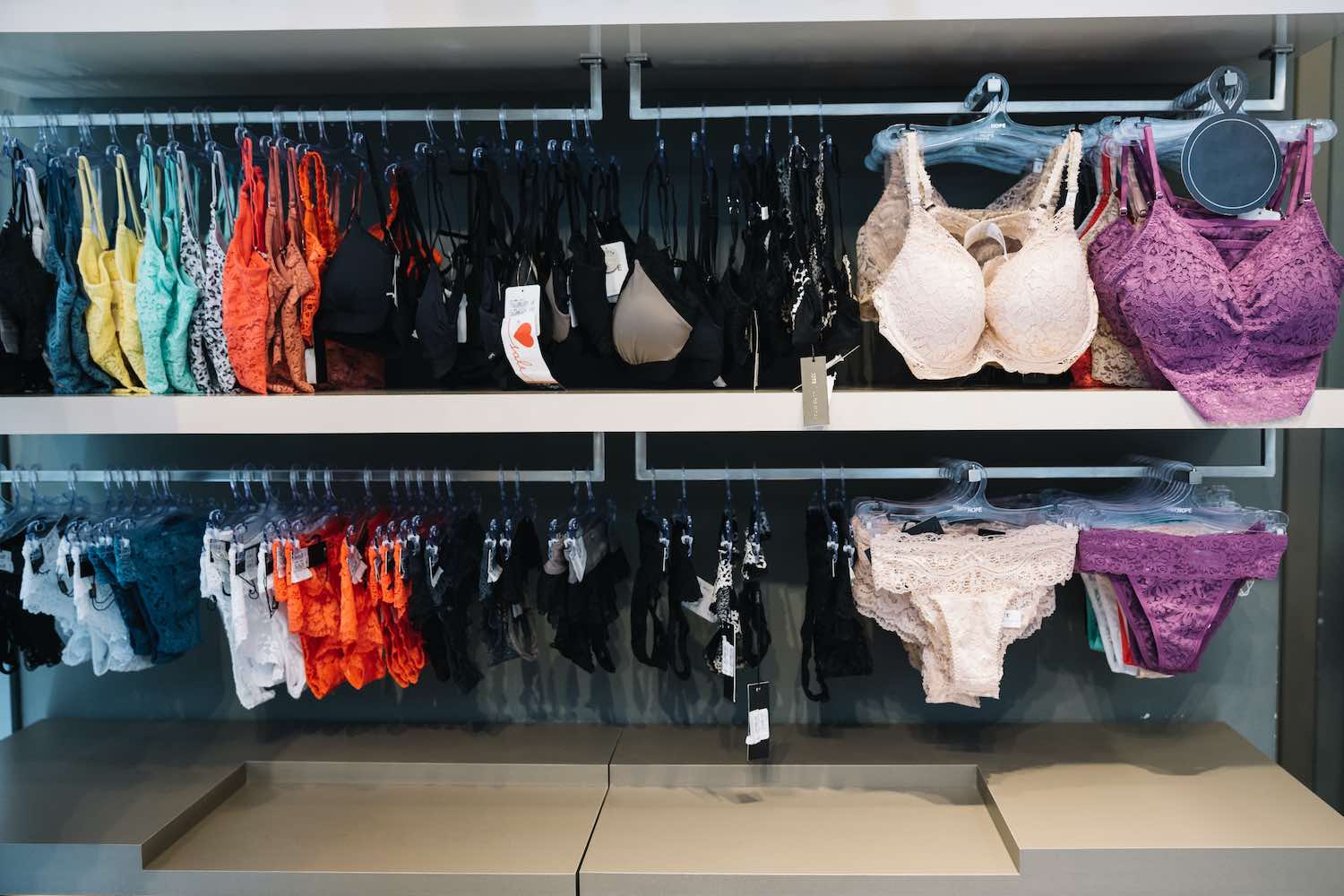 Calvin Klein Invisibles Thong
This item comes from one of the most famous names in fashion. These undies are the very definition of seamlessness.
Calvin Klein's thong is made out of a special microfiber, a mix of nylon and elastane that's stretchy and lustrous. The gusset, meanwhile, is cotton. This combo will feel smooth and silky on your skin.
True to its name, it's impossible to see this thong when you're fully dressed.
In Common Thong
In Common is a new brand, one that cares about how you feel. In fact, its modal fabric is twice as soft as cotton. Yes, it really breathes. Just as appealing, this material can draw in body moisture and then wick it away.
Thus, In Common's mid-rise thongs — which feature wide side bands — will keep you cool and comfy all day long.
When you wear In Common thongs, you're not just helping your body. You're helping Mother Earth as well. That's because this sustainable company uses recycled thread. It also utilizes less water and less energy than companies producing cotton clothing.
Hopefully, this list of thongs will help you select the perfect underwear for working out, for lazing around at home, or for special occasions.
You might even rock a thong every single day. That way, wherever you go, you can savor the special joy and private freedom that only an outstanding thong can offer. With underclothes, less can truly be more.