Have you experienced a workplace injury? Do you know what to do?
Your employer might have preventive programs in place or even a return-to-work program for worst-case scenarios. But you should never bank on that.
Your current employer might change workplace injury policies, or a future employer may not have any preventive measures in place at all. The best thing you can do is stay informed of the steps to take after a workplace injury.
Read on to learn the five key steps to take immediately after a workplace injury occurred.
5 Key Steps to Take After a Job Injury
Your options for dealing with a personal injury while on the job vary by employer, your union options, and the state you work in. Most states require workman's comp, but it's still necessary for you to know how to proceed to ensure you receive full compensation.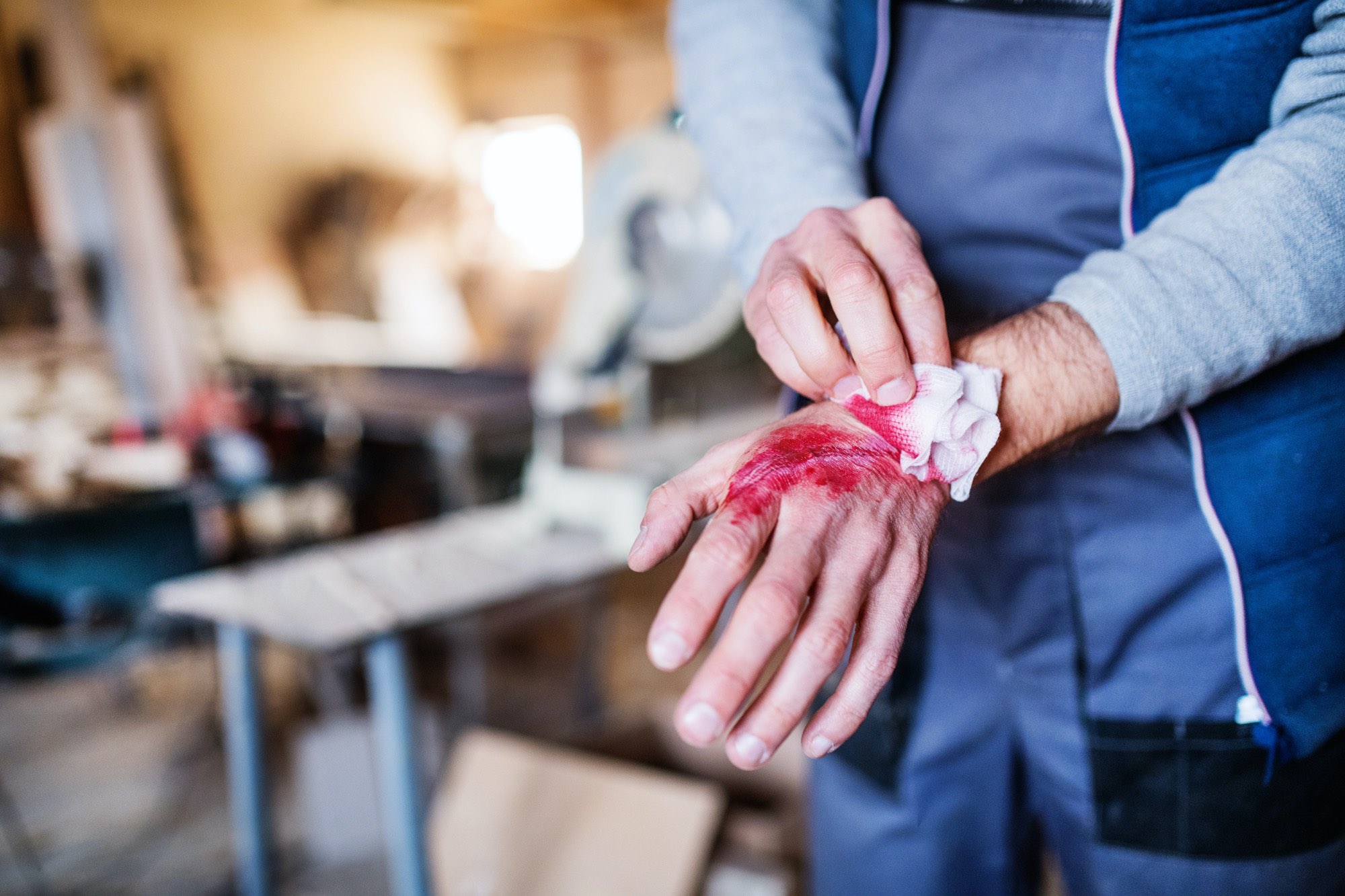 1. Report Your Injuries as Soon as Possible
After you've suffered an injury in the workplace, you'll need to take a few measures to make sure your injury and the accident are appropriately assessed.
If your injury requires emergency medical attention, act accordingly. Most likely, you won't be the individual contacting emergency medical services. If your employer neglects to do so in an emergency and it adversely affects your health, which drastically changes things.
Focusing instead on a non-emergency workplace injury, you should immediately have the attention of any onsite medical personnel or safety supervisors. Your next step for a full medical assessment of the damage is to visit a local healthcare provider assigned by your workman's compensation insurance.
2. File an Accident Report
Assuming your employer properly secured the scene of the workplace injury, completing the necessary paperwork should not be that much of a hassle.
OSHA has its own federally mandated regulations for injury and illness recordkeeping and reporting. These exist for your employer to uphold minimum standards, so you have documentation and evidence to support your work compensation claim to an insurance carrier.
Your employer is required to post OSHA guidelines and work standards in your workplace, too.
3. Consult a Doctor
Although you should have already received medical attention for your workplace injury, whether through emergency services or urgent care services, it's wise to consult a medical professional for follow-up.
Visiting a doctor will allow you to determine any potential long-term damage after your initial treatment. If you have to undergo any surgeries or receive medication to treat your injury, it's vital that any possible benefits are covered by your workman's comp and not coming directly from your pocket.
If you don't follow-up, you'll quite literally be paying for it.
4. Consult a Workers' Compensation Attorney
In a best-case situation, consulting a with an attorney about your workplace injury should be a simple and straightforward process of document review and completion (e.g., crossing your t's and dotting your i's).
This may not be the case for several reasons. Your employer may have neglected in-depth documentation, or your consultation with a doctor after initial treatment revealed more severe injury than first realized.
This is also a good idea if your claim of workplace injury is called into question by your employer. For example, if drugs or alcohol were involved in any way, your injuries will not be covered by workman's comp.
The same exclusion applies to your commute to or from your workplace or fighting or horseplay with other workers at your workplace.
Ideally, you will not even have to consult an attorney for this, but it is a good precautionary decision to avoid any question of your coverage for your workplace injury. Most initial consultations with an attorney for workman's comp are free.
If you're considering pursuing legal action, such as a lawsuit, this consultation will equip you with much-needed information. Generally, employees can't sue over workplace injury, but you also won't have to prove that your employer's neglect of workplace safety caused your injury.
5. Explore Your Employer's Return-to-Work Program
Whether your workplace injury is minor or significant, there will most likely be some recovery time involved. This can mean anywhere from weeks or months off of the job. If your injury is more severe and requires copious amounts of recovery time, you're statistically less likely to return to employment.
If your employer is proactive and preemptive about taking measures after a workplace injury occurred, you should be able to discuss their return-to-work program. If your employer does not have one of these in place, you should discuss one for yourself.
You and your employer should consider a transition modified job program wherein your recovery time and productivity are adjusted accordingly. Your responsibilities, hours, and role may temporarily shift to accommodate what you are capable of performing in your workplace.
A modified job program like this prevents you from having to go on disability insurance, if your injury is not that severe, and also shows your commitment and loyalty to the company.
Plan Ahead for Your Future
Although workplaces today are improving in the quality of care and commitment to employee safety, not every industry or position is quite there yet in terms of prevention or proactivity for a workplace injury.
You can take action, though, for yourself and your fellow employees. If you are not acquainted with your current workman's comp coverage, it will benefit you greatly to understand it. The best preparation comes from a person who bothered to think ahead, even a little, and anticipate a problem.
Again, in an ideal workplace, your employer has managed to prepare and plan for you. Do you want to put your livelihood and safety in the hands of another?
Your best bet to entirely avoid a workplace injury or receive the best coverage after suffering an accident in the workplace is to take action and explore your options. If you're unsure of your options for workman's comp, consult an expert. Be sure to check out our other content for useful information on taking action in your workplace in the future.