Compared with other sports, swimming is among the relatively cheaper ones. One should get through the start of their journey with the basics: a swimsuit, a swim cap, and a pair of goggles.
As an exercise, swimming requires no more than the bare minimum cost. You can visit ChurchillFinsReview.com to see how you can financially prepare for your swimming journey.
Today, we'll give a rundown of swimming's typical cost, assuming that everyone is on a level playing field and is not looking to achieve world-class status.
Things Swimming Usually Requires You To Pay For
Swimming may ask you to pay for several things, but it won't be as bank-breaking as other pursuits. Like any sport worth investing in, the benefits of being good at it usually outweigh the cost. So, here's what swimming expects you to spend money on most of the time:
1. Pool Fees
More often than not, the largest expense you'll make for swimming is using a facility. Fitness centers can require you to pay up to a hundred bucks' monthly membership to use their amenities.
Factor that in with gym sign-up costs and annual membership renewals, and that's quite a steep expense. However, you should find the monthly cost worth it if you use the facility daily. If Sundays are your only rest days, you may find the membership cost tolerable.
In fact, as soon as you start to see improvements from these daily swims, you could find paying for the facility more than worth it. That said, if you aren't looking to swim or use their pool that often, it would be in your best interest financially to opt for a less sophisticated venue.
Consider membership at the local community pool instead of a gym or fitness center to cut down swimming costs.
2. Towels
When it comes to swimming towels, you want to keep them separate from the ones you use at home. It's never a good idea to dry off with the same towels used for bathing since pools can be a haven for all sorts of bacteria.
Buy a set of towels exclusively for swimming. That way, none of your bath towels will hold the awful stench of chlorine and become a nesting ground for mold. One or two towels specifically for swimming should be enough to keep your hygiene in check.
Buying towels over the course of your journey adds up to the overall expense of swimming. Towels aren't expensive, but they aren't exactly cheap, either. A good idea would be to wait for the items to go on sale before making a purchase.
Unlike when you purchase bath towels, shopping for swimming towels means you can consider shammies and microfiber towels in the mix. They're smaller than regular towels, but they do the job of drying you off as effectively.
3. Swim Bag
While you can bring a regular bag poolside, it won't be nearly as convenient as a swim bag. A quality swim bag is spacious, waterproof, lightweight, and durable. You can carry all your belongings in it, including your swim gear.
Go for a size that meets your needs. Swim bags can be particularly large and spacious, so you might want to opt for a regular tote in case you're bringing the bare minimum.
Though, regardless of what you often pack, keep a swim bag handy. They cost around $40 and provide almost twice their worth in benefits.
4. Swim Gear
How much do you have to pay for swim gear? Let's take a look.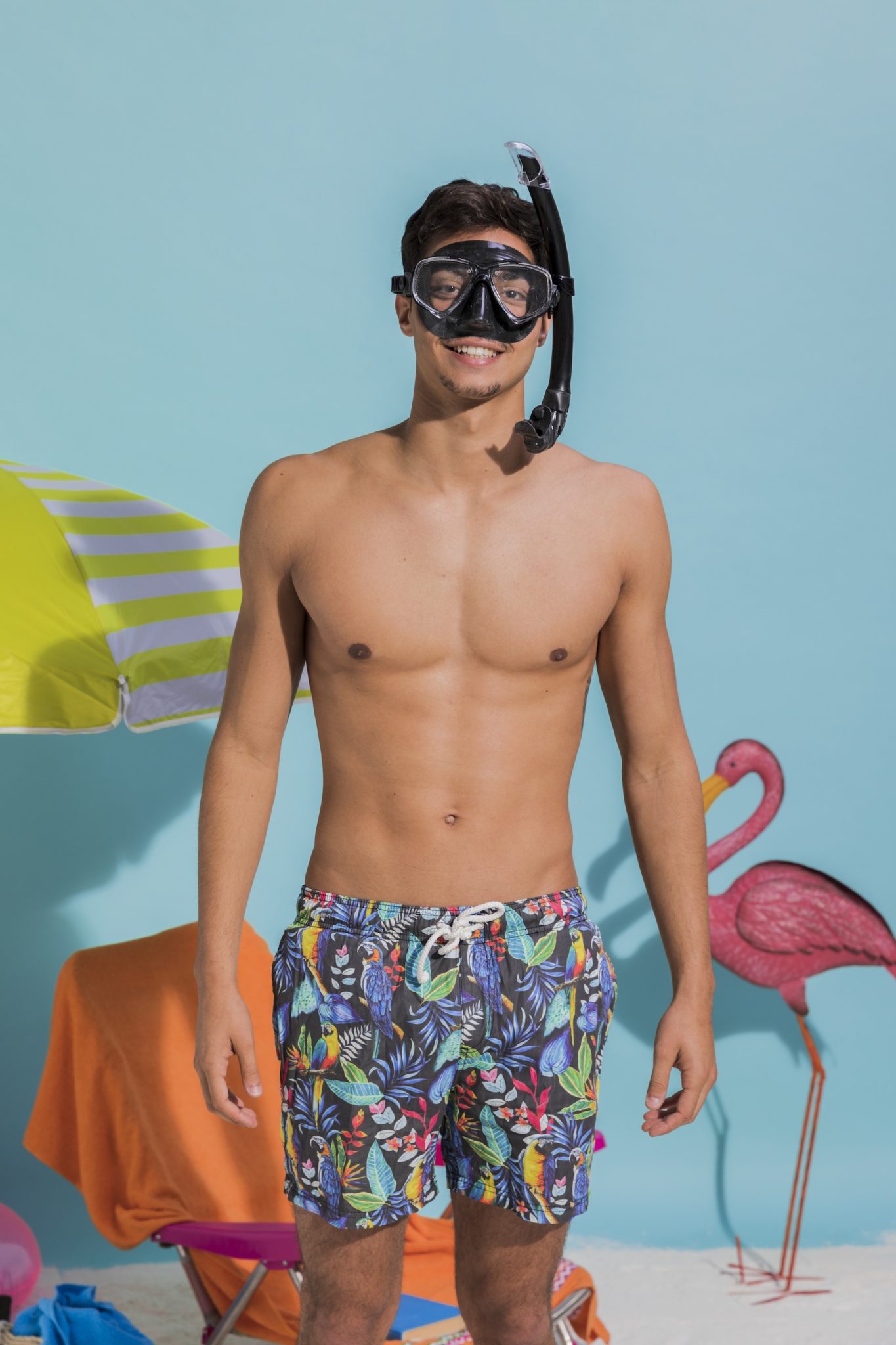 ● Caps and Goggles
If you're swimming for fun and have no desire to compete, all you need is the bare minimum. Caps and goggles would be among these. While not mandatory, these items have protective qualities that make swimming a more fulfilling experience.
Caps keep hair from obstructing your vision, and goggles prevent your eyes from getting exposed to the chlorine-rich pool water. A swim cap also prevents hair from getting overexposed to the pool's corrosive chemicals.
A good quality pair of goggles runs anywhere from $12 to $65. Swim caps, on the other hand, shouldn't set you back as much. They cost somewhere between $2 and $10.
● Swimsuit
Of course, you would also need a swimsuit. These products aren't created equal and will, therefore, come in varying price points.
You shouldn't mind spending a few extra bucks on top-notch fabric that allows for a comfortable range of motion. Yes, we're talking about the Nikes, Speedos, and Arenas, whose quality mid-range options range from $45 to $80.
If you're swimming daily, it's best to get a comfortable and durable suit. It might be a tad more expensive than the average swimsuit, but it comes with benefits more than worth the price difference.
So, How Much Does Swimming Cost?
The price of swimming can vary significantly, depending on how one chooses to engage in the activity. If you simply want to use it as a daily exercise, consider getting good-quality options of the bare minimum items required. Pick out a few towels, some great quality goggles, swim caps, and a swimsuit, and you should be golden!