Golf is thriving in the UK with tee time bookings in England reaching a record-breaking number (90,000) in the first week after lockdown. From July to November 2020, the interest in golf will be even higher as The Masters, PGA Championship & US Open tee off.
The last two quarters of 2019 saw sale volume of sports equipment, games and toys in Great Britain reach a half decade peak.
This year, even more sales are anticipated as retailers reopen their stores and target this key selling period on the golf calendar to make up for lost business during the coronavirus pandemic.
PuttOUT's promotion with Me And My Golf comes at the right time for merchants who want to appeal to an audience size of more than ten million golfers per month and be aligned with two of the most recognisable golf stars on the internet.
Me And My Golf is one of the most watched golf channels in the world. They work closely with TaylorMade and their staff players (Rory McIlroy, Dustin Johnson, Jason Day, Tiger Woods & Rickie Fowler) to make engaging content for their, subscription-based, online coaching website (meandmygolf.com) and 656,000 YouTube subscribers.
Piers Ward & Andy Proudman, Me And My Golf, on partnering with PuttOUT:
"We are delighted to be working with PuttOUT on our new coaching plan and multiple upcoming social media campaigns. We love how the mirror and gates help calibrate our students at the start of their putting practise sessions and help make it simple for them to understand alignment, start direction and improve strike.

Here at Me and My Golf we want to make golf as simple as possible through the way we teach and PuttOUT's products match our ethos to coaching perfectly."
To introduce the partnership, Me And My Golf have launched their new Complete Putting Plan (Powered by PuttOUT) YouTube series and a promotion that offers a 30-day FREE meandmygolf.com trial to shoppers that buy products from participating retailers.
Terms and conditions can be found at: https://meandmygolf.com/terms-and-conditions/
This promotion is a continuation of the brand's brilliant relationship with highly influential figures in the golfing industry. PuttOUT currently holds partnerships with Mark Crossfield, Coach Lockey and Mike Bury.
PuttOUT's award-winning training aids are a must stock for all golf retailers. They provide excellent choice for shoppers who want to practice more and putt less whether they are inside or outside.
The PuttOUT range includes:
Pressure Putt Trainer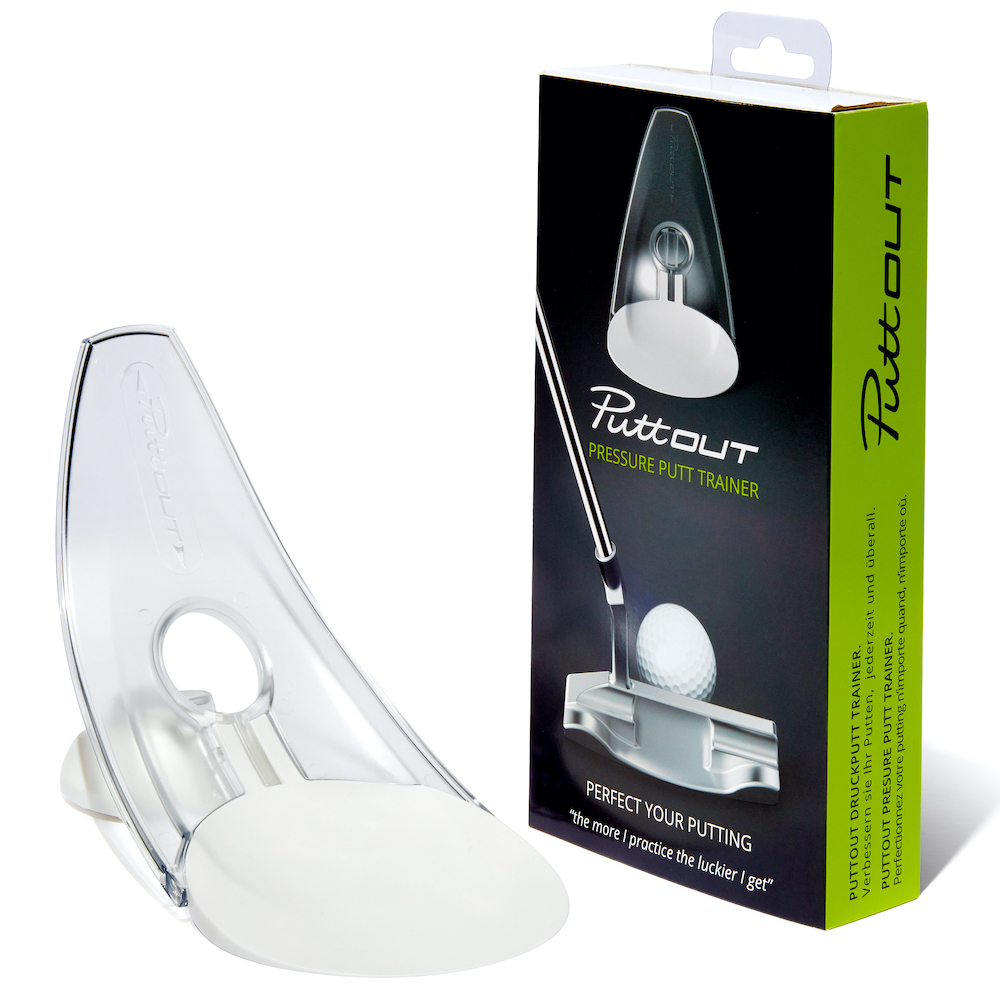 Revolutionary training aid that will improve your aim and pace with its scientifically designed parabolic curve that auto-returns your good putts, rejects missed putts and holds your perfect putt – giving you immediate feedback on your putting form. Available in multiple colours.
Pro Putting Gates
Perfect for indoor and outdoor progressive putting practice, PuttOUT Pro Putting Gates are designed to help improve straight line putting.
PuttOUT Putting Mirror Trainer and Alignment Gate
Designed to give instant feedback on shoulder alignment but also compact enough so you can take practice anywhere. A steel construction and anti-scratch coating gives the mirror long-lasting durability.
PuttOUT Putting Mat
Complete with markings up to 6-feet, alignment lines and pace targets, the PuttOUT Putting Mat is designed to give you the opportunity to practise every aspect of your putting game. Available in multiple colours.
All material are available on PuttOUT website or on Amazon.com website.