Many people opt for outdoor blinds to adorn the exterior of their house or office. It is the latest trend that consumers have embraced because of its fabulous utility in our daily lives. It is an amalgamation of style, high-end functionality, and comfort. We use it frequently in the outdoors as well as indoors for multiple reasons. It is instrumental in shunning dust, dirt, harmful UV rays and prying eyes, breaching the privacy of the house. The importance of outdoor blinds is even felt more in present times, to accentuate the beauty of the outdoors and preserve the security of the house or office.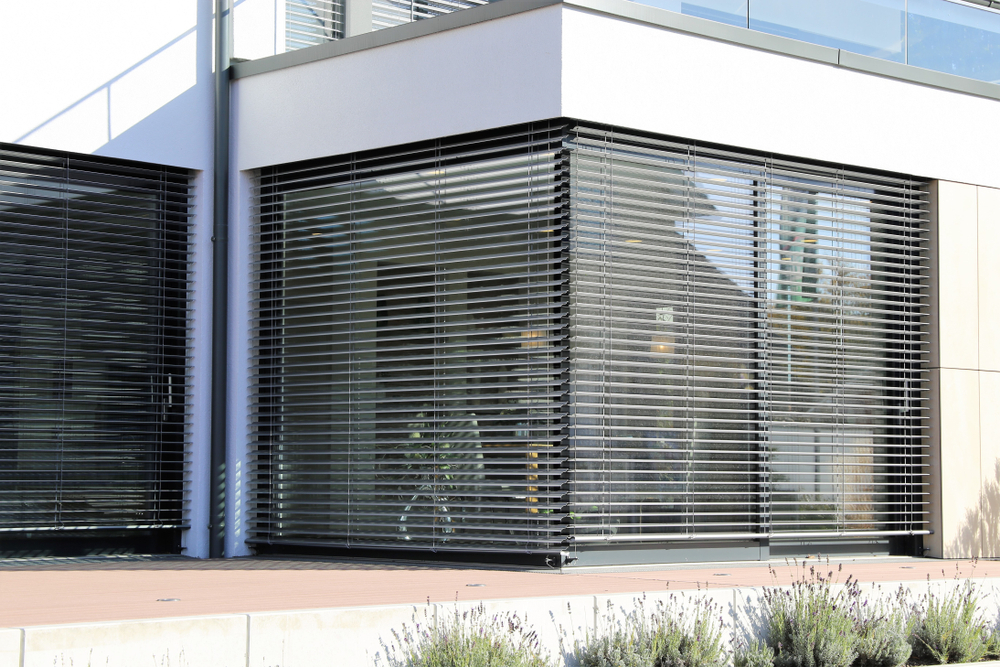 There are varied types of blinds available in the market at an affordable price. They serve many purposes than one. If you are planning to increase the privacy of your house or store? Or searching for designer blinds to enhance the aesthetics or external appearance of your house? The major takeaways of these blinds are given below.
The Key Benefits of Outdoor Blinds:
Multi-Purpose or Versatile:  Blinds are highly adaptable to the interior or exterior space of your house. These blinds in the outdoor can be manually operated or motorized. Irrespective of their style, design, and place of installation, they carve their own niche and caters to your needs efficiently. Imagine installing a blind on an external open space, it will transform that zone to a secured space for entertainment or study. Your family or friends can enjoy the outdoors with lesser restrictions because of these blinds. These blinds can be tinted PVC, transparent, or of sunscreen fabric. -Another interesting possibility is installing practical double roller blinds. These will allow you to regulate how much you want to expose; Do you want to allow enough natural light in, or prefer to keep your privacy? The decision is up to you, and these blinds will adapt to your needs.
Convenient Usage: Outdoor blinds are easy to use; They do not require an understanding of any heavy machinery. There are two broad categories of operation. They are either handled manually by retracting the shutters or rolling the blinds by using a motorized system. The motorized system helps to roll the blinds at the touch of a button. The blinds are durable and can sustain the encroachment of extraneous elements.

Outdoor Blinds

 Privacy First: One of the major reasons for having blinds for the exterior is to protect the privacy of your family at home or office. Safety and security is a priority in most houses. The blinds enable you to keep away strangers or neighbors from gawking your private space, causing major discomfort. It is also important if you have elders or children are left alone at home. An ideal home is one that is sheltered from prying eyes that can invite unknown dangers.
Protection from External Elements: The outdoor blinds play a pivotal role in withstanding the hostility of defiant weather. The PVC blinds are strong enough to endure strong winds, major downpour, or the sultry summers with the harmful UV rays. It keeps your house much cooler in summer and hotter in winter. It heats that provide warmth and comfort in freezing temperatures. It also keeps away dust, dirt, insects from entering your house or office. This may surprise you, but some people also use solar blinds to curtail the electricity bills.
Available in Various Styles:  If you want to enhance the appearance of the outdoor, you must choose a unique design for your home or office. There is an array of styles available for you to select from. Make sure the style you choose should complement the aesthetics of your house or office. You can customize your style or design as per your budget and acumen.
Overall, the increased demand for outdoor blinds or shades is for the above-stated benefits. They add value to your house by adding a dash of style, privacy, and beauty.