Interior design is old news, now it's all about exterior design.
If you're looking to turn your dull backyard into a modern patio space, you should know exactly what you're getting into. You have a loose vision in your head on what you want but what does that look like when you're actually designing the space?
We're here to help you figure that out.
Bring the Indoors Out for a Modern Patio Space
The goal is to make your outdoor space as comfy and inviting as your indoor space. What currently keeps you from spending more time outside? Is it the call of your comfy couch and Netflix binges?
Then replicate those things outdoors!
Stiff wicker isn't the only option for patio furniture anymore. You can find lots of comfier options online and in a furniture store that can even rival your recliner.
You can even build firepits to curl up next to and watch your favorite show on an iPaddocking station. If you're careful about the element protection of your patio, you can bring a lot of your indoor life out with you.
But Keep the Vibe Natural
While you're bringing all the indoor coziness outside, remember to keep the overall vibe natural. You're not trying to build an exact copy of your living room, after all.
The major appeal of having a patio is being closer to nature. When choosing the aesthetic of your patio, consider the region you live in. A home in sunny Arizona could pull in elements of indigenous art to highlight the dessert environment rather than try to hide it.
Work with the architecture of your home too. You don't want to create anything too jarring like a sleek and modern glass enclosure attached to a cute little cottage. You've got to aim for complementary, not contrasting design. This is where a professional service like patio sectional canada will help you make artistically right choices.
Lighting Makes All the Difference
Everyone loves a good Edison bulb. They're trendy, they're versatile, and they're everywhere.
While string lights and Edison bulbs are a safe bet for nearly any space, you can also explore various other lighting options too.
Does your design already incorporate a lot of circular elements? Look into orb lights! Do you have an older home with a vintage flair? Lanterns could do your patio wonders! Do you have a pool? How cool would it be to have some glow in the dark pieces floating around in there?
These are the kind of questions you can ask yourself to find the perfect fit to light your patio decor.
Protect Your Patio in Style
The most important part of planning your patio space is how you're going to protect it. All of that cool patio decor isn't going to mean anything the first time it rains unless you've thought ahead.
There are many covered outdoor patio ideas to explore. For example, a glass awning is a great option for keeping your patio decor protected while still allowing sunlight to filter through.
You can also consider some mosquito netting to protect yourself from nasty bugs. It will also give you that nice tropical look too.
Compartmentalize Different Function areas
When planning the layout of your patio area, be careful not to overlap function areas too much. For example, you don't want the BBQ pit too close to the pool lest a child runs into it.
The basic areas you want to consider are the seating area, the dining area, the play area (for kids and grownups). Plan to have areas next to each other that make sense. Don't stick a swing set between your picnic table and patio bar.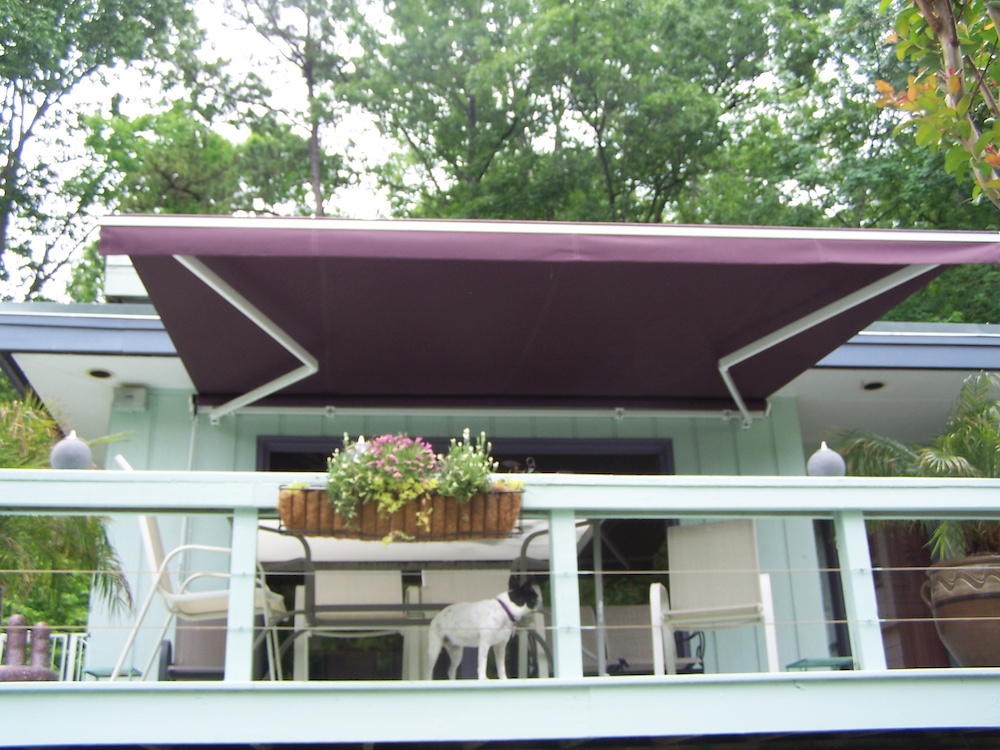 The modern patio of your dreams is just within reach. All you have to do is lay out a plan that is as functional as it is beautiful.
Remember to keep in mind what you primarily want that space to be used for and work from there; whether it be entertaining, a relaxing self-care space, or a grilling haven.
What does your dream patio space look like? Comment below and let us know!