Of all the home upgrades and improvements you can go for, painting gives the most bang for your buck.
Compared to building a deck or a kitchen remodel, a good paint job can dramatically transform a home with little investment.
Now, if you're considering painting your property, you may be wondering if it's better to opt for the DIY route or hire professionals. While some homeowners think the DIY option is better because it can help them save money, they fail to consider if they're skilled enough to guarantee long-lasting results.
If you decide that hiring a residential painting service is the way to go, it's important you don't rush the process. Here, we'll talk about the things you have to consider before hiring a residential painting company, and touch a bit on why it pays to hire professional contractors. See here for more info fluid-painting.com Blog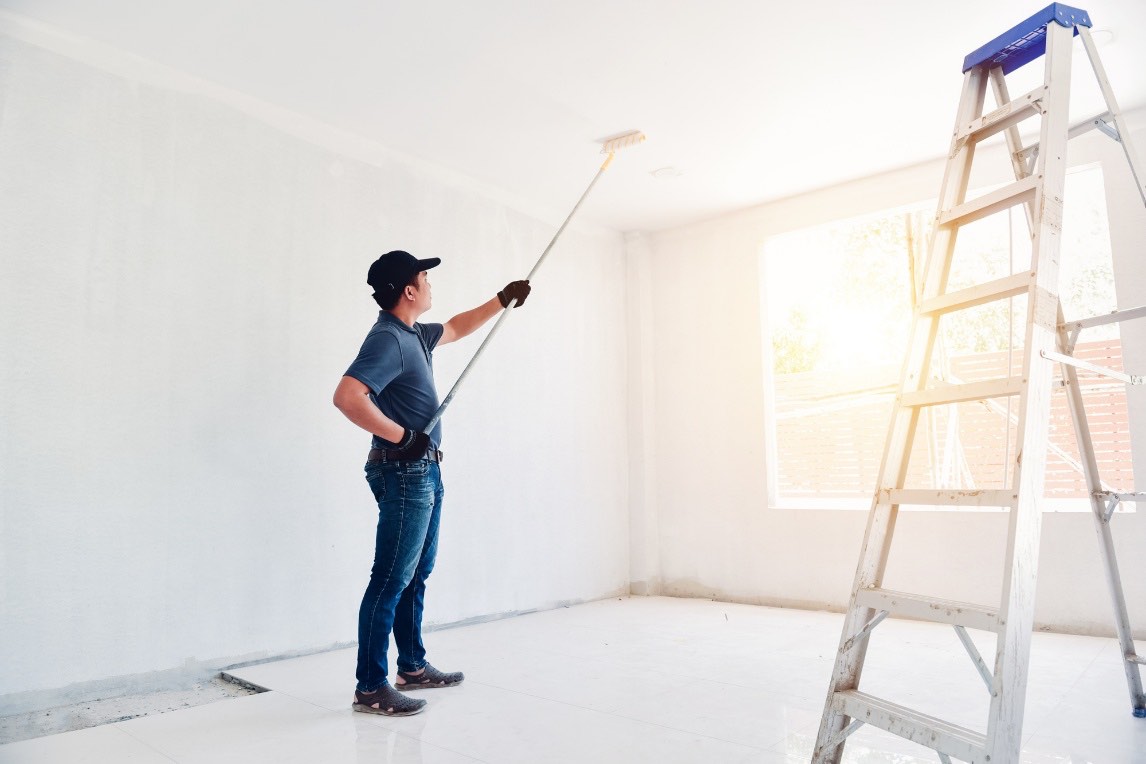 1. Cost
When comparing painter fees, it might be tempting to hire a contractor that offers the lowest prices.
Of course, staying within budget is important, but don't forget about the end results. Rather than choosing the painting company that offers too-good-to-be-true rates, pick a contractor that can explain in detail the breakdown of their paint job quotes.
Also, remember that house-painting costs depend on factors like where you live, how big your home is, materials used, and so on. If you don't have any idea about how much your project will cost, it helps to research the average costs for an interior or exterior paint job in your state.
2. Residential Painting Experience
Choosing local residential painters is easier once you check their portfolios. The more projects they have completed, the more you can trust that they have the skills to handle your project.
Especially if you need your whole house painted, you want experts who understand the importance of proper prep work. Keep in mind that prep work plus experience working with a variety of different surfaces equals a paint job that looks great and lasts long.
3. Insurance
Workman's comp can be expensive, so some contractors choose not to carry it. Now, before you think it's okay since they might be able to pass on their savings to you, stop.
Hiring painters without liability insurance and workman's comp only means you'll be the one who pays if they get injured on your property. No matter how skilled they are at painting, they're not worth the trouble of being sued for compensation.
4. Types of Painting Services Offered
Some contractors offer both residential and commercial painting services. There are also companies that offer additional services including remodeling and restoration of walls, drywall installation, etc.
If you understand the scope of your home improvement project, you don't have to hire different contractors. You can hire one company, which could help you save time and money.
5. Variety of Paint and Materials Used
It's normal for paint companies to push specific paint brands, but you should make sure to do your own research. There are cases when you need special paints. You might want to contemplate testing your home for lead, and hiring professionals from zotapro.com would be able to help you detect if your house has lead content in previous paint used.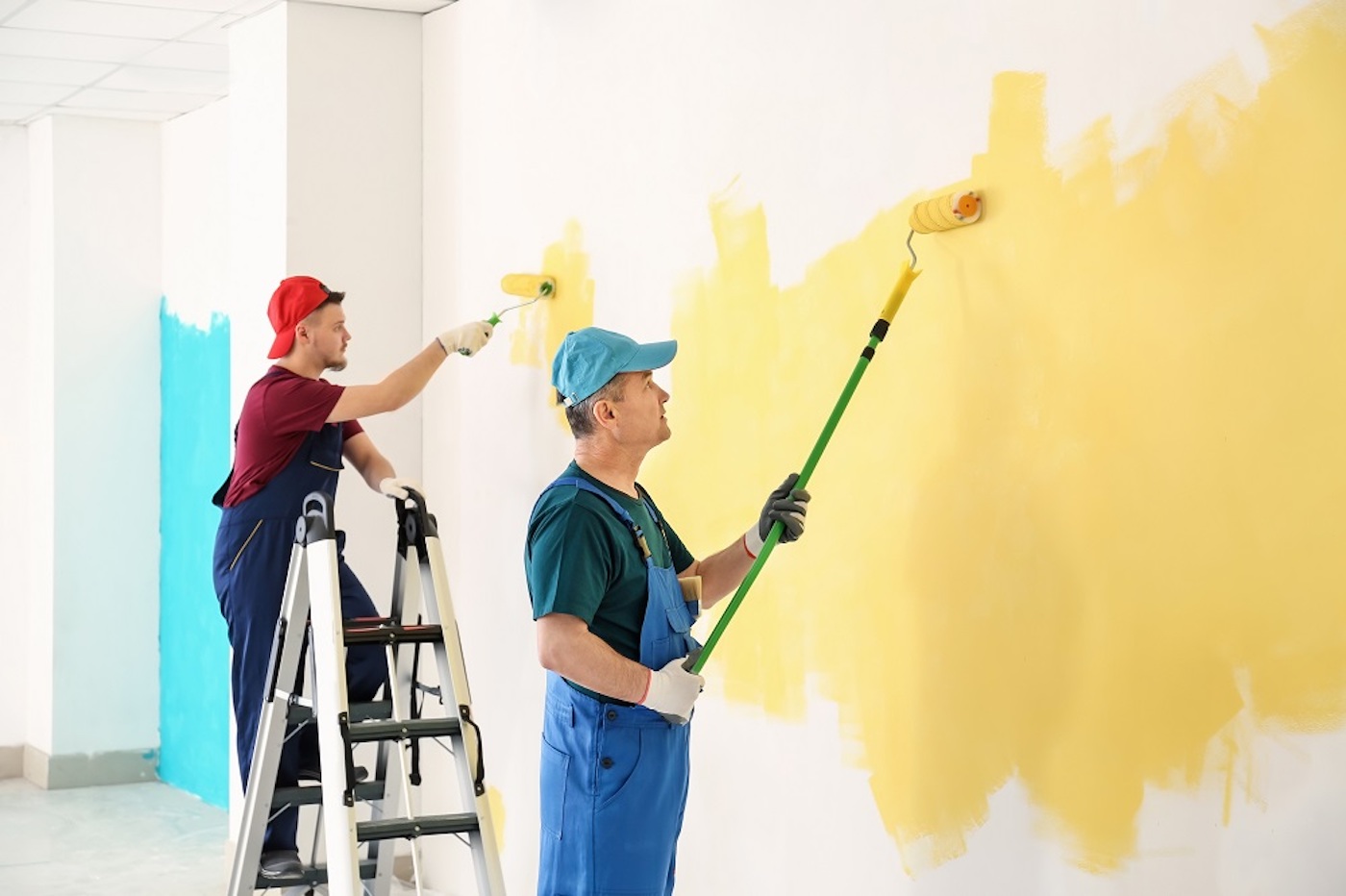 For instance, if you're having your bathrooms painted, you might want to ask your contractor if they have mildew-resistant paints. Or if you're painting living rooms, you can check if your contractor uses low VOC paints (for easier clean-up and less odor).
6. Residential Painting Service Guarantee
An assurance that their work will turn out great is nice to hear, but it can't beat a written guarantee.
So when reviewing a painting contractor's contract, remember to check if it stipulates a guarantee for your painting project. You should also look for a warranty that covers cracks, peels, fades, and warps for a certain period after they finish their paint job.
7. References and Reviews
Do you read product reviews before ordering something online?
If yes, why wouldn't you do the same when hiring contractors? Now, if you can't seem to find any online reviews for the painting company you're thinking of hiring, you can ask them for references.
If they can't provide you with any, that's not a good sign. You should look for another contractor who not only has positive reviews online, but also won't hesitate to give you a list of past customers you can easily contact.
A Word on Hiring Professional Painters vs. DIY
With so many painting tutorials online, why shouldn't you try your hand at something that seems easy to do? Before you try a DIY paint job though, consider the following factors.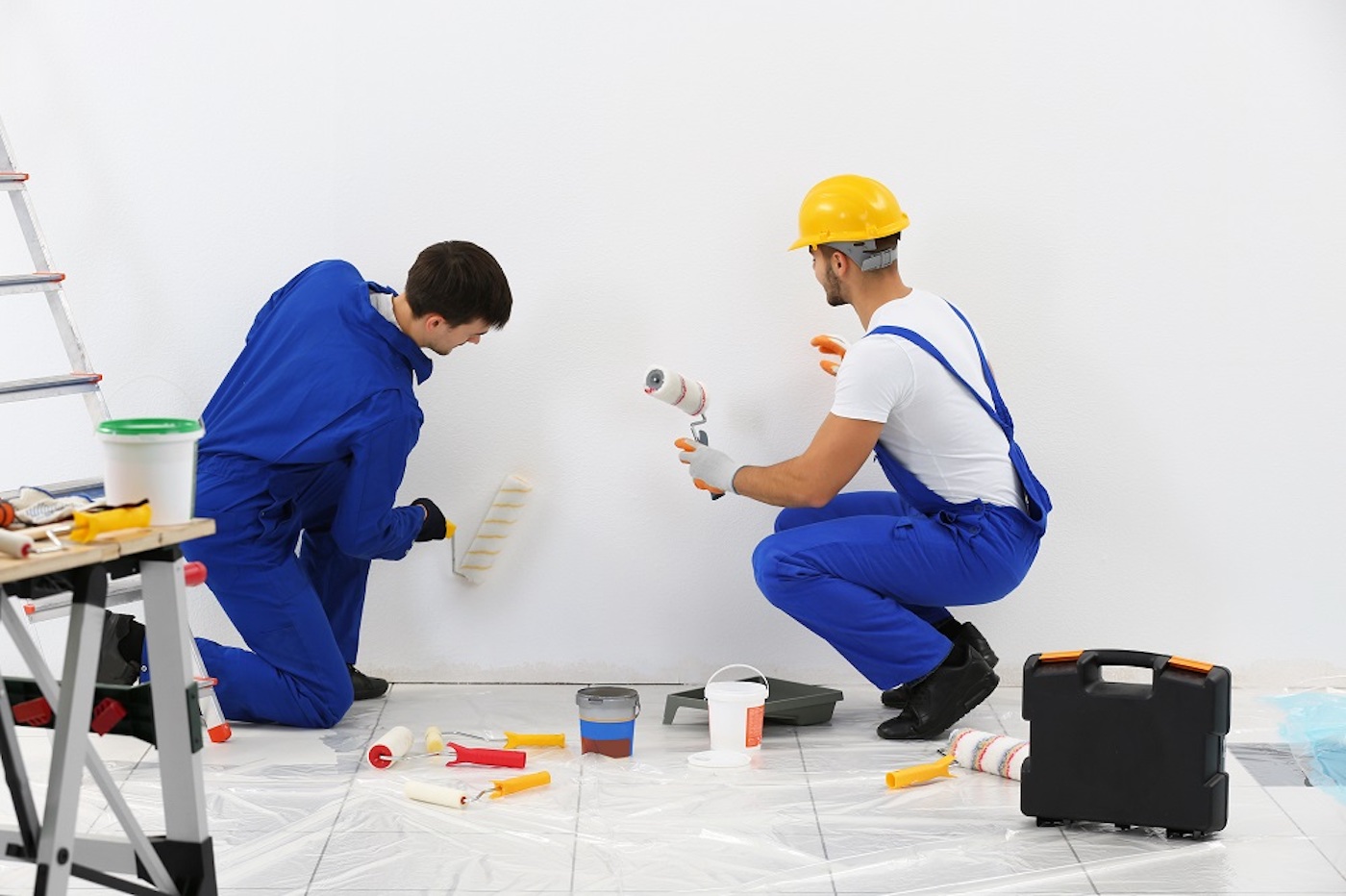 Prep Work
If you've painted a room before, and you're happy with the results, it doesn't mean you're ready to paint your whole house. Don't forget that painting goes beyond choosing colors. A lot of prep work goes into a professional paint job.
Holes, bumps, and other imperfections have to be repaired first before you can paint them. You also have to know how to protect your floors, furniture, and other items to avoid paint splatters and drips.
Brushwork and Tools
Another thing you need to consider is your brushwork. You have to have enough practice so you don't accidentally get paint on areas with edges.
Professionals know which strokes to use and they have tools such as painter's tape to ensure they don't get any paints on those tricky edges (e.g., windows, ceiling, and so on).
Safety
Last but not least is the issue of safety. How comfortable are you painting on a ladder? Do you have any experience working with scaffolding?
Bottom line: Hiring professionals is worth it. As long as you spend some time evaluating residential painting companies, hiring the right one for your project should be a lot easier.
Give Your Home a Makeover
Painting your home is one of the easiest ways to change the look of your home. But just because it's easy doesn't always mean DIY is the way to go.
Consider the scope of your painting project. If large areas have to be painted, it's better to hire a residential painting service. Just make sure you're hiring the best one by taking note of the factors you should be considering before hiring a painting company.
For more home improvement tips and advice, be sure to check out our other posts.