Receiving flowers is one thing that is bound to make anyone's day. There's something incredibly special about someone buying you fresh flowers, although you can, of course, also buy yourself flowers whenever you want!
Traditionally, we tend to just shove flowers in a pot with some water and call it a day, but the truth is that there are loads of other fun ways that you can display your flowers, and this post is here to share five of them.
A luxury vase
Displaying flowers in a vase is by no means a unique idea – after all, it's pretty standard to place flowers in a vase. That being said, if you are a bit tired of using your plain old vases, you should seriously consider investing in a luxury flower vase, especially if you are someone who often likes to have fresh flowers in your house.
A luxury vase will draw more attention to the flowers and make them look like a work of art. Plus, there are many different types of luxury vases, which means that you are bound to find one that works for your style.
A wreath
We tend to think of wreaths as being only for Christmas time, but the truth is that a wreath can make a beautiful piece of décor, no matter what time of the year it is.
So, next time you have some fresh flowers, why not consider making a wreath out of them? Of course, the problem with using fresh flowers for a wreath is that your wreath likely won't last very long, but that shouldn't put you off! Even if your fresh wreath doesn't last long, it will still look beautiful, and it can be a fun creative outlet. If you need some tips for making aDIY wreath, you can click here.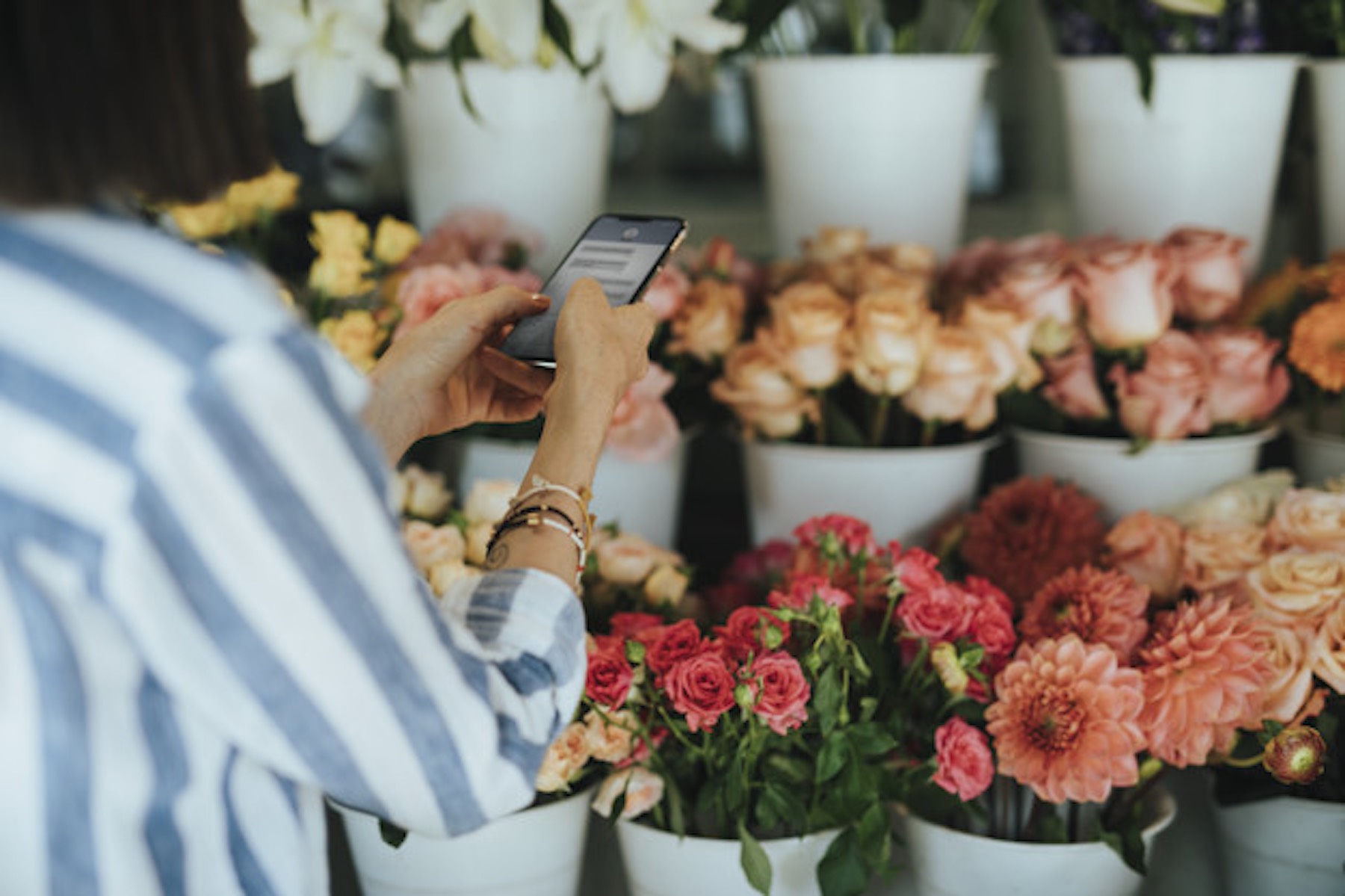 A hanging pot
Look, we get it – no matter how creative you try to get, there are only so many different ways that you can display flowers in a vase before you've exhausted all options.
However, even if you feel like you've run out of creative ways to display flowers, you may be able to get a unique look simply by changing where you display them. In other words, instead of placing your flowers on a table or desk, you should consider hanging them either from the walls or the ceiling. There are hanging pots designed specifically for this purpose so that you can easily get the look you desire.
Press and frame them
If you received the flowers for a special occasion, or you simply can't stand to throw them out after a few weeks, we have good news for them. You can make the flowers last forever by having them pressed. All you need to do then is to frame the pressed flowers, and you'll have a beautiful work of art made from flowers.
This is something that more and more people are doing for their wedding bouquets. For the best results, you should consider hiring a professional to press the flowers for you. If you are looking for affordable frames, you should visit these places.
Place them in your garden
When most people receive fresh flowers, they make peace with the fact that the flowers won't last very long, and will die soon.
However, that doesn't have to be the case. Depending on the type of flower and how fresh it is, you may be able to plant the flowers straight from your bouquet and into your garden. This is a win-win situation, because you will be able to make your fresh flowers last that much longer, and you will have beautiful new flowers to brighten up your garden. You never know, this might just be the inspiration you need to try a unique new garden idea.
In conclusion
There's nothing wrong with storing and displaying your flowers in a pot or a vase like most people traditionally do, but if you are getting bored of this look, there are loads of other creative ways in which you can display your flowers.
For most people, flowers form a piece of their décor, so it makes sense that you will want to display your flowers in a way that looks aesthetically pleasing. Hopefully, this post gave you some ideas that you can use next time you're looking for a fun way to display flowers, but don't be afraid to get creative and try new things, either.