Did you know that the home theater market size will probably exceed $28 billion within a few years? Considering the convenience and comfort you can get with a home theater, and add in the pandemic, it's no surprise why homeowners are building them.
Maybe you have some unused space in your home, or maybe you want to convert an old, tired room into a new place for entertainment. Either way, you're thinking of building a home theater.
In that case, you'll want to read on. Here are 5 mistakes you should avoid.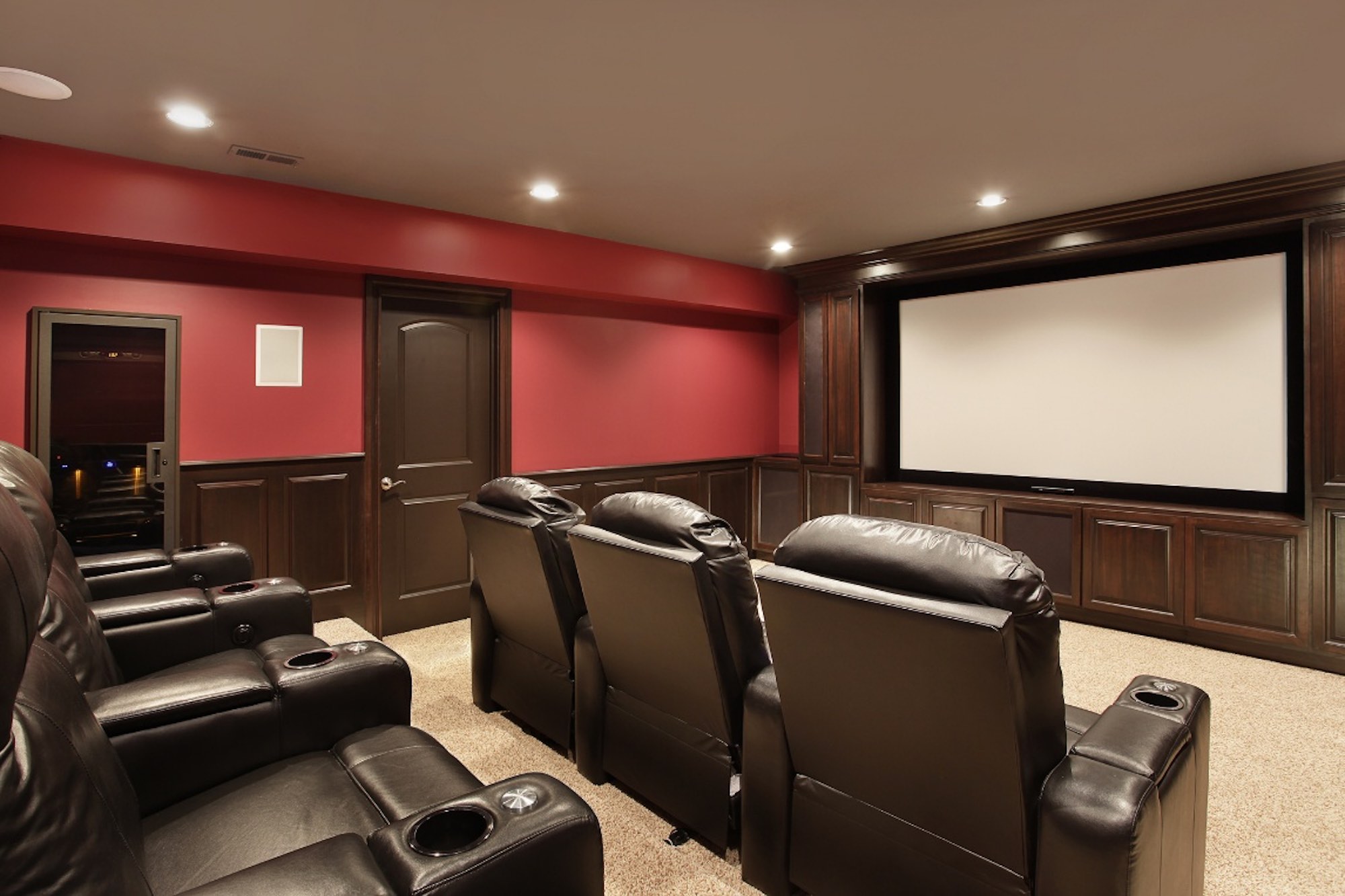 1. Picking the Wrong Room
Many people think that you can convert any room into a home theater. However, that's a common misconception.
In general, you want to pick a room that's square or rectangular. In addition, it should have very little natural light and should be large enough to accommodate the right viewing distance.
Ideally, you'll want to choose a room that can have sound isolation. That way, sound doesn't get out, nor does it get in.
2. Picking the Wrong Display Size
This is really tough to nail; display sizes need to be treated like a Goldilocks situation. If the display is too big, it'll mess with your field of vision and viewing experience. If it's too small, you'll be straining your eyes to see movie details.
Do some calculations first to avoid this mistake. You'll want the viewing distance to be 1.6 times your screen size.
3. Picking the Wrong Speakers
Sound is just as much part of the experience as visuals are. Even when people go for luxury design, they often fail to purchase the right speakers for their home theater.
Just because you have a home theater doesn't necessarily mean you need to get surround sound. If you're working with limited space, nix that feature.
Make sure you don't place them in cabinets either. This might save space, but it'll make all audio muffled.
4. Not Considering the Door
People will inevitably have to get up to go grab more snacks or go to the bathroom. So consider where your door is first when you're thinking up home theater ideas. You don't want the view to be blocked every time someone walks out of the room.
5. Forgetting About Lighting
You watch movies in the dark, so you don't need to think about lighting, right? Wrong!
Even the color of the room's walls can affect how light looks inside. You'll want to stick to darker colors like brown and black for your walls.
In addition, think about adding some small ceiling lights. This can make it look like you're sitting outside under the stars, without it affecting your movie experiences negatively.
Avoid These Mistakes When Building a Home Theater
Now you know the mistakes to avoid when building a home theater. With this newfound knowledge, you'll be able to make the process much smoother and easier. As a result, you'll get the best home theater possible!
If you enjoyed these home theater tips, then get more home improvement info by reading the rest of our blog!