Your bathroom can be one of the busiest places in the house, and its sink area tends to be even more occupied. Whether it is a tiny corner or a sprawling nook, you spend a lot of time during tooth brushing, grooming, etc. A place that witnesses your extensive presence thorough out the day deserves your every bit of attention. Even you may feel that it needs a few upgrades or decking up to look a bit more cheerful and inviting.
If you wish to give fresh touches to this area and need handy suggestions, your wait seems to be over now.  Here are quick DIY tricks to enhance your favorite corner's beauty. Let's go through them at once.
Window sill
Starting with this feature can be exciting. Some apartments can have windows in the bathroom, and they can be closer to the sink counter. You can pick a shade and color the window sill to accentuate this space. You can use painter's tape and small paintbrushes to complete your task hassle-free. Once done, you can buy the matching accessories for this space, such as a towel, soap dispenser, etc.
Backsplash
The panel behind the sink is your backsplash, which acts as the protective layer for your walls from water and soap splashes. Although it is a common attribute, backsplash still offers immense opportunities to deck it up nicely. Being a DIY person, you can enjoy this undertaking. However, if you are not comfortable with tiles, you can opt for peel and stick backsplash to get going. The self-adhesive formulas come in various colors and patterns. You have to buy something in your range and suitable for the overall décor to experience the transformation.
Valence
Having a window in the bathroom can be nothing short of a blessing. You can perform your rituals while the window supplies you with adequate natural light. People use a window covering, a traditional choice. It filters out the light as per the requirement while ensuring privacy. You can ditch this for a decorative valence in vivid or subdued colors based on the overall color scheme. It would add a unique touch to the whole ambiance. You can refer to online tutorials to gain insights about its making process.
Soap dispenser
You come across fantastic options in soap dispensers in the market. They can be available in different price ranges. However, if you want to tap into your creativity, then look around your home for things that you can convert into a dispenser. For example, you must have glass jars in the kitchen. You can pick one to use as the chosen accessory. With this DIY collection, your bathroom sink will look stunning. For making a dispenser, you usually need a one-pint size jar, paint, drill, a pump, etc. You can again learn about them online.
Light fixture
Whether it is a bathroom or a kitchen sink area, you can place a modern sink. And since there can be a faucet for every sink design, you can install a functional and attractive style to complete the look.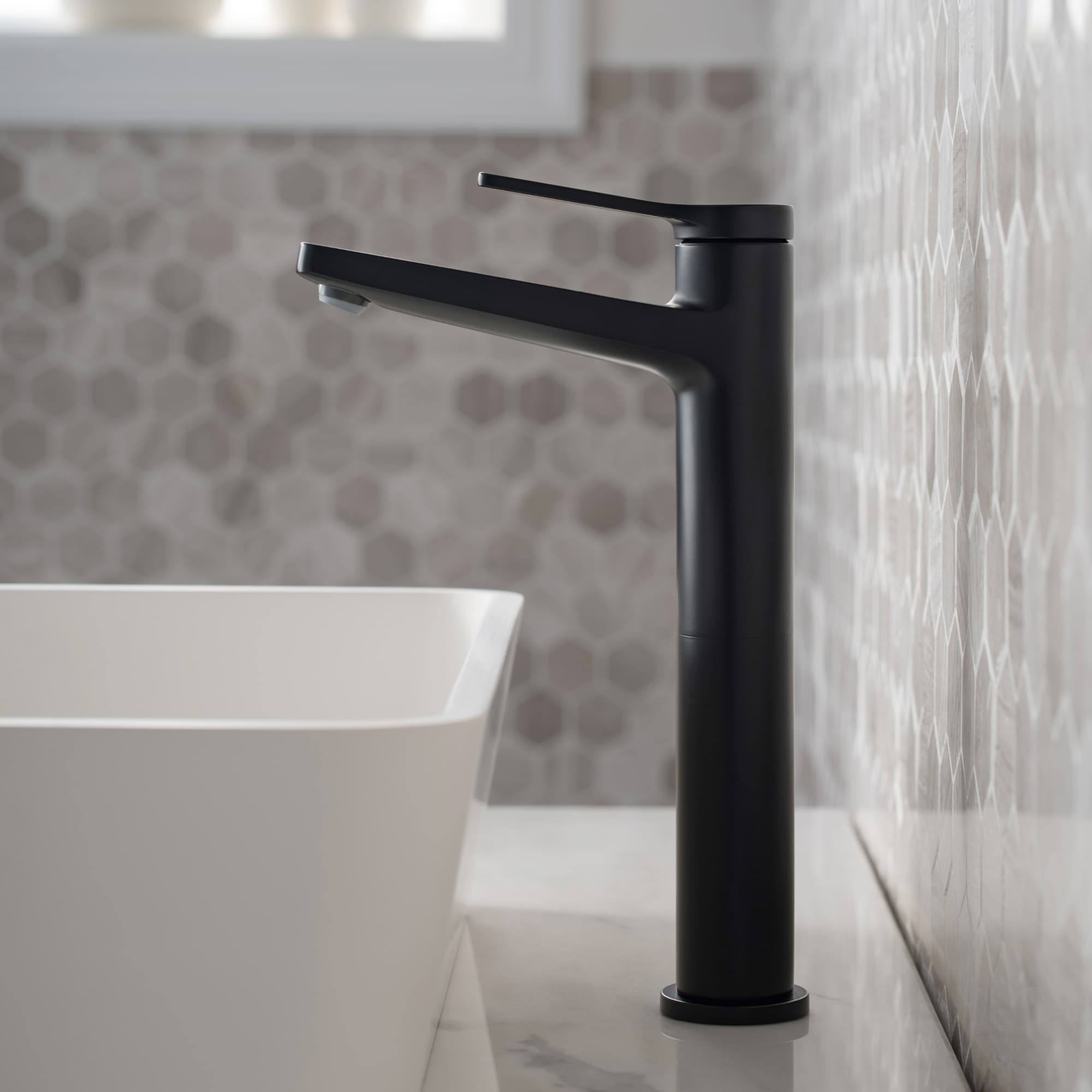 However, when you look at your bathroom sink counter, you can feel something is missing. Well, it can be about the choice of lighting. Lights can have a substantial impact on the overall décor appeal. Hence, it makes sense to do something in this aspect as well. You can buy a globe, a bulb, and hardware essentials from a flea market or thrift store. Assemble them, putting your best DIY skills forward, and hang the fixture. It can be another delightful addition.
Window planter
It can be the standard feature, but its effect is undeniable. So when it comes to decorating a sink area, start with the window planters. After all, gazing at the greenery can be irresistible. Although you get plenty of planter varieties, you can choose a floating PVC pipe design for your small windows. You can search the internet for some DIY guidance to go about this.
Wood tray
Adding natural materials, such as wood, can give your sink area a unique, pleasant vibe.  Since you can have several small and large bottles in the sink area, you can arrange them on a wooden tray to create a clutter-free look. You can make this tray yourself or carry your design to a retail store to get the desired format. They will shape it for you. You can later add your chosen colors to appropriate its appearance.
Metal letter sign
Decorating your sink area can be a never-ending process. Suddenly many ideas can flash through your mind, making you curious about exploring them.
However, you don't need to indulge in all of them. You can select a few and leave others. For example, you can think of adding a funny twist with metal letters readily available in stores. You can spray paint to coordinate their look with surrounding elements and put them above the sink counter. The letters can read bathroom or anything appealing for your taste.
Like these, there are hundreds of things to do in your sink area. You can transform its appearance in an instant. And the process can be too exciting if you are a DIY person. You can go on creating things and adding them.
In the end, sink space will reflect your personality and individuality. However, make sure you don't get overwhelmed. Don't try to overdo things, as it can lead to clutter. Whatever addition you make, it should be thoughtful, useful, and of course, attractive.
And as far as budget goes, you don't need to worry about it. Half of the things you will build and others you can quickly source from thrift stores or flea markets for a reasonable price.
So, if you were considering an upgrade for your sink area, you can now go ahead and fulfill your desire hassle-free. If you don't have much time, you can choose just one or two ideas and work on them in your free time. Sometimes, it can be relaxing to tap into the creative juice.