If you are over the traditional boring home decor we are here to help you step up your interior design game. We have put together a few modern living room design ideas you can implement into your own home.
Keep reading to get inspired today.
1. Bring the Outside In
Modern homes have a staple of floor-to-ceiling windows. If you already have these windows in your own home then you can decorate the rooms with those windows with staple pieces that tie the room in with nature.
You can bring in some plants and a few wood pieces and tie in the scenery outside the window with the inside. Why not add tree stump coffee tables to truly bring the outdoors in?
Opt for leaving your windows without shades or curtains to let more sunlight into the room. This will also keep you from over-accessorizing and taking away from the beauty of these beautiful windows.
2. Statement Lighting
Have fun with statement lighting. There are many statement chandelier pieces or lamps that can add to any modern room. Explore different unique and dramatic light fixtures that grabsyour visitor's attention as soon as they walk in your home.
Statement lighting can complete the space and you can use it to tie it into your space.
3. Mirrors 
You can use modern framed mirrors to balance any room and to also bring more light into a room that is lacking in windows. You can add a few mirrors to any modern living room to add a polished look. There are also unique wall mirror designs that are circle and oval-shaped that you can put on the wall instead of an art piece.
You can opt for an oversized mirror that takes up a large portion of one of the walls. This will give the illusion that the room is larger than it truly is. Keep in mind what your mirror is reflecting; you do not want it to have sunlight hitting it at any time during the day causing a blinding reflection of light.
4. Furniture
Modern furniture does not all have to be black, gray, or white. You can add some colorful furniture into your modern design and add some fun into the room. Typically modern rooms have white walls, so these colorful furniture pieces will truly add vibrancy and a smile to your face every time you walk in.
If you need help with getting rid of the old to bring in the new check out this page about lounges here.
Which Modern Living Room Design Ideas Will You Choose?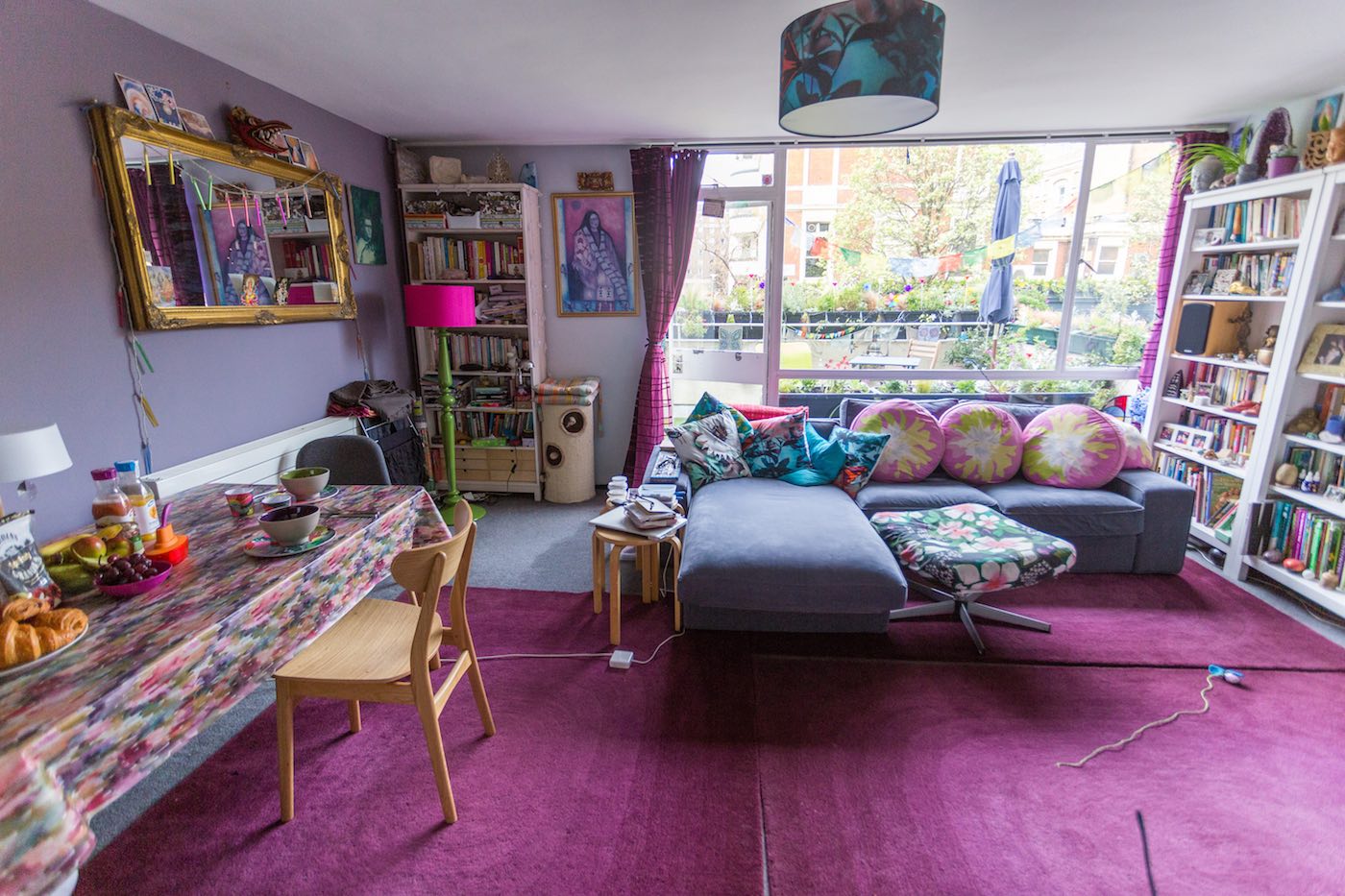 Now that you have a few modern living room design ideas your creative wheels are probably spinning. Have fun shopping for some new decor and bring your room to life. Modern rooms do not have to mean cold, boring rooms they can be cozy, fun and inviting while still being modern.
Did you enjoy this blog post? Please bookmark our site to always stay in the know.