Acrylic has been in existence even before WW2 and was used to manufacture cockpit bubbles during the war. However, the furniture material appeared in home interior design between the late 1960s and early 1970s.
The preference for acrylic furniture has persisted to date. From console tables to acrylic chairs, you can always find a piece of this chic material that will match your interior design.
Have you been flipping through home and interior decor magazines and dreaming of ways to incorporate a stunning acrylic piece in your living room, bedroom, or office? You might be wondering what the best acrylic furniture to buy is and how to style them to blend with your home decor.
Read on to discover the answers to your concerns. Whether you wish to upgrade your workplace or home with any modern home furniture like a chair, desk, or console table made from acrylic, you'll find the information here quite helpful. You can also check out https://clearhomedesign.com to find some acrylic furniture samples.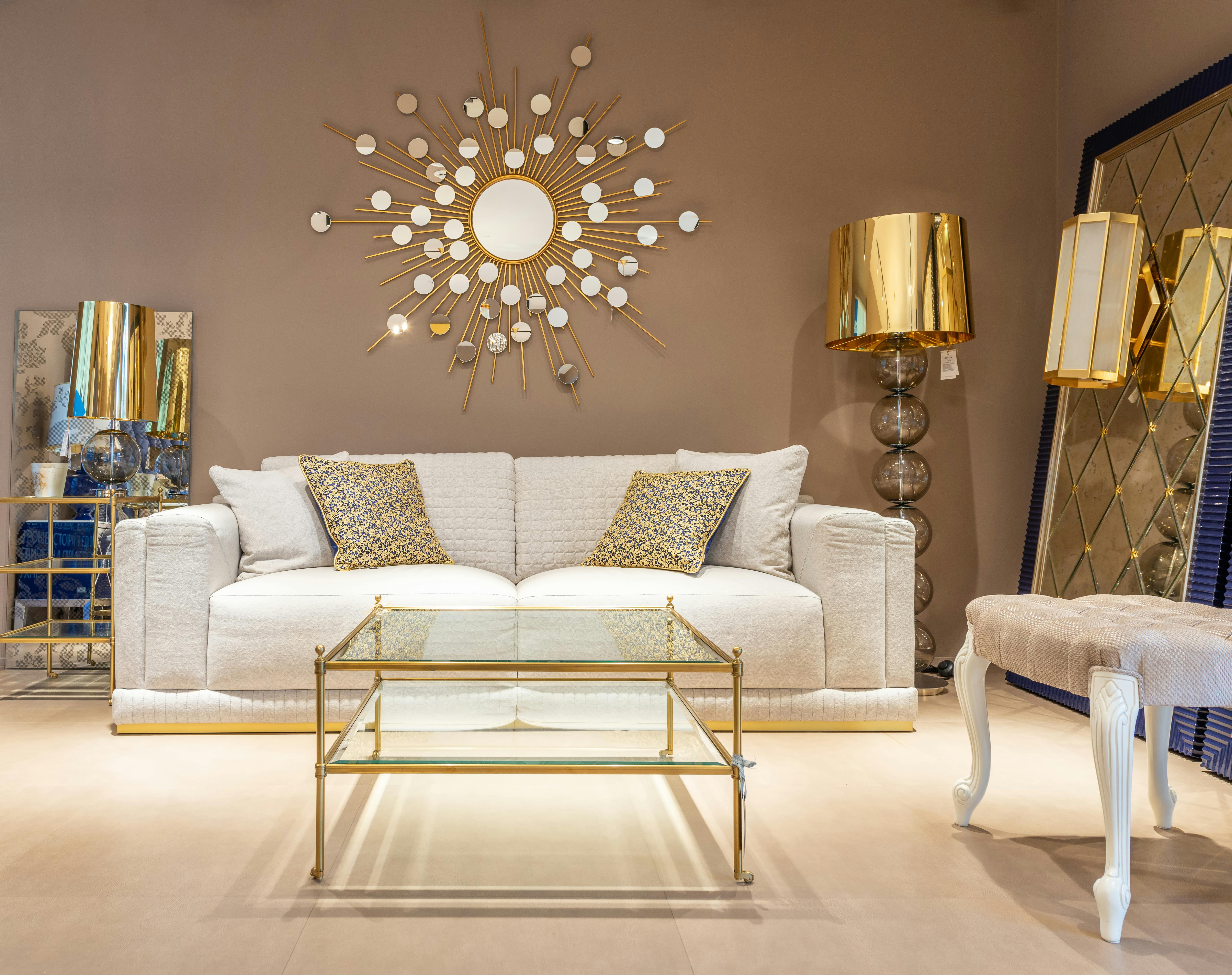 What Is Acrylic?
Acrylic, also called plexiglass or lucite, is a transparent thermoplastic used to make home furniture. Generally, acrylic comes in many large sheets that you can use to create different furniture shapes.
For instance, lucite console tables might have transparent tops with traditional legs, while acrylic chairs may spot a curved back design. And the best part is, acrylic is lightweight and shatter-resistant.
Thus, it's an excellent alternative to glass or similar breakable materials. However, not all acrylic is of the same quality. If you're considering buying acrylic furniture, you'll need to be intentional about finding a high-quality design.
Acrylic Benefits
When buying acrylic furniture, you might be concerned with its benefits and what sets it above the glass or other similar materials. While it sounds ridiculous that plastic material can look luxurious, besides the aesthetic appeal, lucite provides extra value for your furniture materials and pieces while matching the rest of your home decor.
Acrylic furniture is highly durable, considering that it's made from plastic. Thus, it's an attractive and ideal investment option that offers a long-lasting effect.
Acrylic furniture lasts longer due to the ease of cleaning them. With lucite, it's goodbye to porous stones and wood stains.
Unlike wood, stone, and glass, acrylic is lightweight. Thus, it's inarguably the ideal furniture material for upgrading your workplace and home. You can easily move around the furniture while redecorating. Suppose you want to rearrange your room or office or transfer furniture to another area, with acrylic, it becomes effortless.
Often, it wouldn't do to buy a particular furniture piece "off the shelf." Your living room might need a statement coffee table to upgrade its look.
You can get customized beautiful lucite furniture according to your preference and taste. For instance, a set of custom-made console tables will improve your living room decor.
You can also get creative and match materials like glass and acrylic cocktail tables and side stools for a more stunning effect.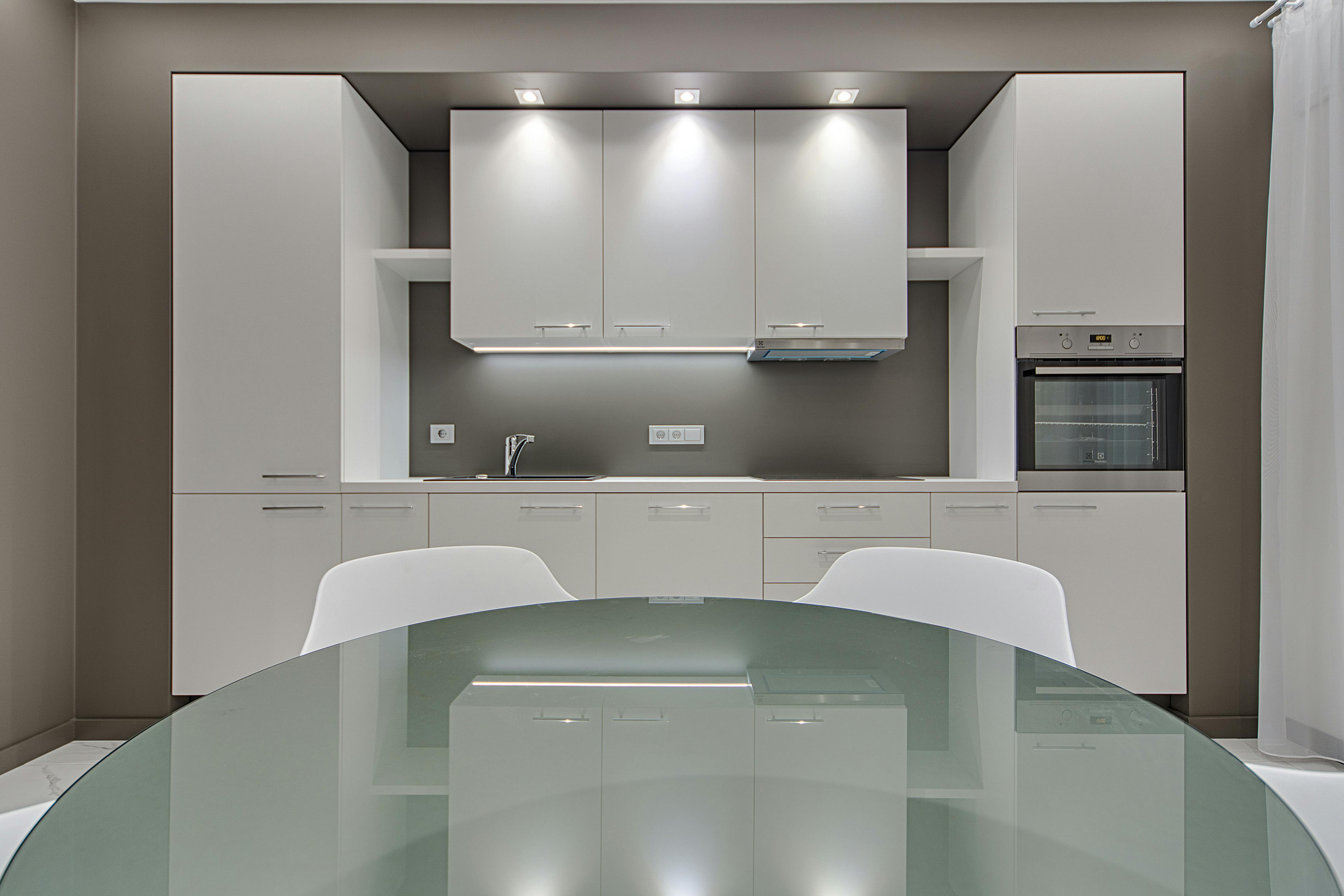 Popular Acrylic Interior Design Pieces to Consider
When thinking of lucite furniture, your mind might probably wander to contemporary or modern home furniture design. While you're right in your assumption, you can incorporate lucite furniture in any space or design, and the following are some of the ways to do that.
Depending on your home or office space, an acrylic table can alter its size, making it appear larger and airy. Suppose you opted for a clear lucite table, ensure to get an elevated design, especially for your kitchen.
On the other hand, acrylic console tables are perfect for the foyer or entry area.
Consider adding acrylic bar stools if you have a kitchen island. The best part is, you don't need to sacrifice versatility or comfort for style with acrylic stools.
You can tuck the stools out of sight or allow them to stand out close to darker furniture. That way, it can catch guests' attention.
How to Style Acrylic
Now you've gotten your lucite pieces and are probably looking for ways to style your acrylic home furniture. Consider following these design tricks to style your new furnishings effortlessly.
One best way to ensure your new acrylic furniture blends in with the existing home design scheme is by mixing and matching styles. For instance, an acrylic coffee table will combine better with a velvet couch, and you can also incorporate an acrylic office chair with a dark wood desk.
Center your design on one acrylic furniture set or piece you love while decorating. For instance, you can start with a console table in the foyer and add a coffee table to your sitting room.
Seeing as acrylic makes perfect modern home furniture, it helps create a big statement in your home design. However, as we said before, start with one piece at a time to redirect your style ideas.
Consider adding colorful textiles or accents to prevent your home or office from being too sterile if you used only clear lucite furniture. For instance, put colorful garden stools under a lucite waterfall table. You can also place a bold rug or print close to your lucite dining table.
Why Choose Acrylic Furniture
Before choosing your furniture for your living room or office, there are many interior design aspects and factors to consider. Randomly choosing decorative items and furniture pieces will make your home feel uncomfortable, unbalanced, and busy.
An interior design tip you must know is that every object has visual weight (a sense of weight the eyes can draw). Heavy-looking items will always draw the eye. These objects might not necessarily be heavy, but they have a stronger force due to their fabric, color, or size.
To make your room design successful, you need to maintain the right visual weight balance. Custom acrylic chairs provide the ideal balance due to it's transparent and light design, and they offer little visual weight, making other designs in the room stand out.
More so, clear home decor made with lucite furniture offers functionality to their design. Besides its subtle appearance, lucite chairs provide a modern aesthetic look to your home or office with their crisp edges and sleek shapes.
Final Words
Do you want to upgrade your home decor? Consider incorporating clear acrylic furniture pieces into your office or home. From bar stools and chairs to console tables, acrylic is a durable and versatile material that wouldn't allow you to sacrifice furniture functionality for its beauty.
Utilize the styles discussed above to transform your home or office with acrylic furniture pieces from Clear Home Design.