As a professional homebuilder, you must be aware of what homebuyers are currently looking for. Much like any industry, there are always trends and developments that you need to stay current with to find long-term success. This is particularly true since the pandemic, as people are now spending a lot more time at home and often working at home. So, what are some of the in-demand features that homeowners are looking for right now? This post will look at some of the main features that you need to be aware of, so you can build homes that will help your business to thrive.
Energy Efficiency
Currently, one of the biggest trends is energy efficiency, and this is for two reasons. The cost of energy is currently a major issue for people around the world, with many struggling to pay their bills. Therefore, a home that is energy efficient is highly desirable, as this can help people to make long-term savings. There are several ways that you can make a home more energy efficient, including:
– Solar panels
– Double glazing
– Draft fixing
– Insulation
– Energy efficiency appliances
– Smart thermostat
Luxury Bathrooms
Over the years, the bathroom has evolved from a room seen as mainly functional to one of the most important areas of the home. This can be a relaxation haven, where people can go to recharge, relax, and enjoy peace and quiet. Therefore, homeowners are looking for properties that have luxury bathrooms. You do not have to spend a fortune to design a luxury bathroom, as features like walk-in shower enclosures, underfloor heating, standalone bathtubs, and layered lighting can help to create the right feel.
Modern Kitchens
The kitchen is the beating heart of a home and is always a deciding factor that people will look at when deciding what house to buy. The kitchen has taken on even greater significance since the pandemic, with people cooking more food at home, as well as socializing more at home, instead of going out to eat. Therefore, people want a kitchen that is functional, stylish, and modern. Kitchen islands are also a trending feature that can provide people with an extra workspace while cooking, as well as turn the kitchen into a more social space.
Patio
Patios are also highly desirable features that are in demand right now. Outdoor space can make a big difference and many people found the value of having an outdoor area during the most severe periods of the pandemic. A patio can be a nice area for people to relax with a coffee in the morning or a social space where you can entertain friends and family on a warm summer's day. From a home builder's point of view, a patio is also a relatively simple project, but one that can make a big difference and add a lot of value to the home.
Barndominium
At a time when people are looking for extra living space, features like a barndomiums are proving to be hugely popular. Essentially, these are barns that are turned into livable spaces, which can then be used in many ways. A few of the most common uses of barndominiums include guest living quarters, home office spaces, gyms, garages, and workshops. There are many ways that a barndominium can be used, and the extra square footage will always be a desirable feature, especially as it is separate from the main home. As a homebuilder, you will want to make sure that you have barndominium design software that will make it straightforward to create high-quality designs for this unique feature. The best software will enable builders to create high-quality 2D and 3D designs that will help them to visualize their idea and present them to clients.
Laundry Rooms
It is easy to forget about space for doing laundry, but this is something that homebuyers will always desire. This is because having a dedicated space for this task can prevent disruption in all other areas of the home, which should help homeowners to keep their spaces neat and organized. This does not have to be a massive space in the home, and it is a feature that is not too challenging to incorporate when designing a home.
Exterior Lighting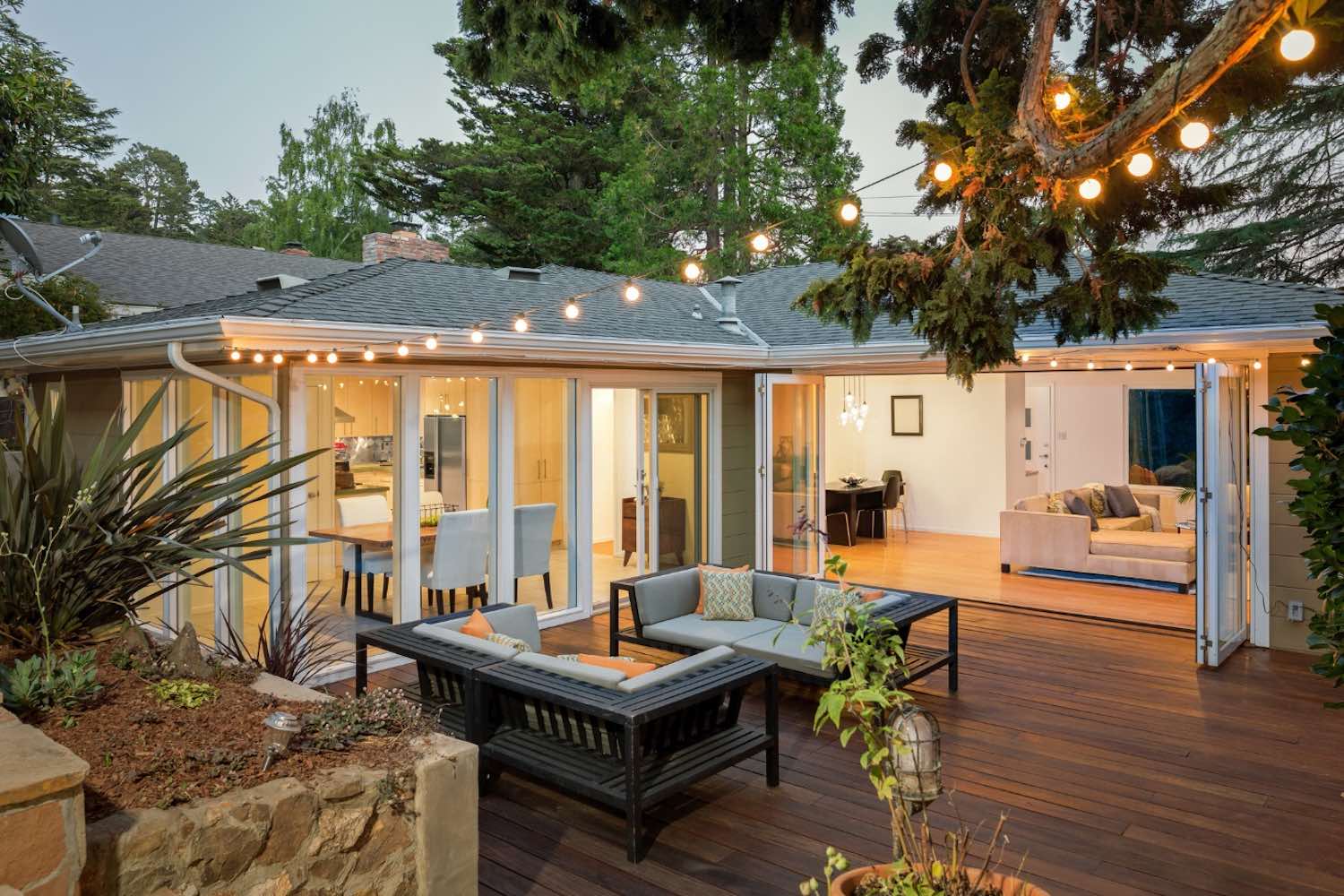 Exterior lighting is another in-demand feature that will make a home a lot more appealing to a buyer. This is because exterior lighting can improve the visual appeal of the space, make it safer to navigate after the sun goes down, and can also add home security by deterring criminals. All kinds of exterior lights can be used to improve the space, including walkway lights, spotlights, pendant lighting, and motion-activated lighting.
Open-Plan Design
An open-plan design is also important. Open-plan homes can look and feel bigger, brighter, and airier, which can make a big difference to your living space. Segmenting the home is not only limiting in terms of what can be done with the space, but it can also make it harder for occupants to spend quality time together and converse. There is freedom and flexibility that comes with open-plan designs that make this an appealing feature. Not only this, but open-plan designs are also a lot easier for home builders, as there is less work.
These are currently a few of the most in-demand features that people are looking for when buying a home. As a professional homebuilder or contractor, you need to familiarize yourself with the latest trends, so you can build houses that will appeal to a modern buyer. Additionally, you need to be wary that trends change over time, so you need to stay ahead of the curve and find ways to identify the latest trends before it is too late, so that you can continue to build homes that people will want to buy. It's important to remember, however, that home design comes down to preference, so if you are not keen on a current trend, then you are free to choose something you prefer.