Almost anyone you speak to with a garden will tell you the same thing:
"I wish I could make it look better."
Breathing new life into your home's garden isn't as difficult or expensive as it sounds. If you are one of the lucky people to have a garden who wants to add some beauty to it, this quick step-by-step guide is for you.
Add mulch
Mulch can consist of various materials and is used to cover soil. You can get mulch for various providers, including your local store, however, to have the best results, it's a good idea to get premium mulch – Edrich Lumber are expert providers.
Also wood shed is one of the best choices for your garden to make it beautiful. It makes for a stunning addition to your garden and surrounding landscape. Not only does Mulch look great, it offers practical benefits, such as improving flower health and reducing weeds.
Choose pretty and fragrant flowers
Gardens help us in so many ways and provide a wonderful opportunity for you to create interesting aesthetics using flowers.
Everybody loves flowers, and you probably have your favorites. Choose the ones that you like for your garden – making sure you add the right sizes and colors to make your senses happy. If you are unsure which flowers to choose, there are gardens you can visit to gain inspiration.
In addition to how the flowers look, you should also focus on their fragrance. Smelling flower scents will put you in a good mood when you are in your garden, making you feel relaxed and comfortable. Hyacinth and lavender are two great choices for adding fragrance. But don't limit yourself. Head down to one of your local providers to see the types of flowers they have to offer. You will be surprised at the different types available!
Find nice lighting
When it comes to gardening, most people forget the importance of lighting.
Garden lighting allows you to set the tone for yourself and visitors to your house – whether it's soft and subtle or super bright and engaging.
The lighting options are endless: solar lights, lanterns, floodlights. Choose the type that suits your personality and needs.
Use garden furniture
Garden furniture can really add some extra style to your garden whilst also providing practical benefits such as somewhere comfortable to sit. It's important to remember that garden furniture is if exposed, going to live through various weather conditions – so make sure you choose high-quality.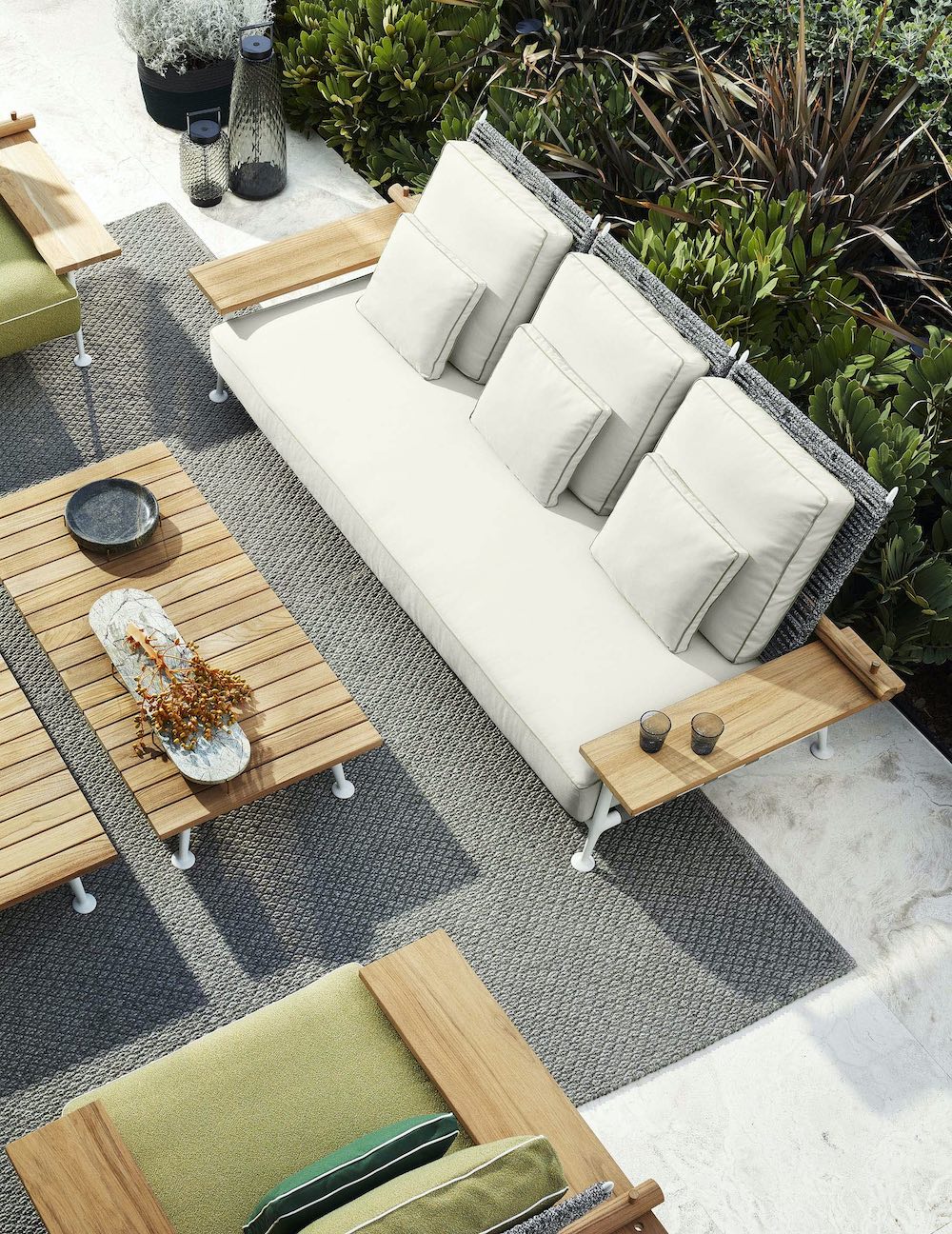 You should put a lot of thought into the garden furniture you buy, the same way you would when choosing furniture for inside your home. You can find great luxury furniture with Botanex.
Enjoy sprinklers
Sprinklers are the unsung heroes of many gardens. They look beautiful and professional while keeping everything healthy, from the soil to plants. Use the experience of The Premium Paving Company to help you distribute them around the garden.
They are also incredibly convenient, saving you time and effort – as you will no longer need to go out into your garden with a hose to do the watering yourself. Even better, sprinklers reduce the amount of water you waste, saving you a lot of money.
Finally… don't do too much!
Adding beauty to your garden can be an overwhelming project, as you likely have thousands of ideas that you want to put into practice. Don't fall into this trap. Doing too much will result in bloating your garden, making it unappealing to the eye. Make sure you leave plenty of space and take things slow.