Selling a home might be in the distant future for a homeowner and their family. You could plan on staying in the home for at least another decade until kids graduate high school. Regardless of when and if you decide to sell, the right home improvements can make selling a far easier process. Buyers are going to be looking for certain features that they are not willing to negotiate on. The interest rates that are lowering due to banks collapsing have led to a resurgence in the home buying market. Selling at the right time can allow you to maximize the investment that you have made in your home. Vital Renovations and improvements will need to be current as a classic look does not appeal to as many buyers. Shag carpet is a perfect example of a home decorating trend that has been left behind for decades.
Improvements that help lower monthly bills like those that help save water or electricity appeal immensely to buyers. The ability to lower utility bills monthly can provide more money to fund a lifestyle the buyer desires. Below are vital renovations and improvements to make on your home that truly make a difference when selling.
Renovating Or Revamping The Kitchen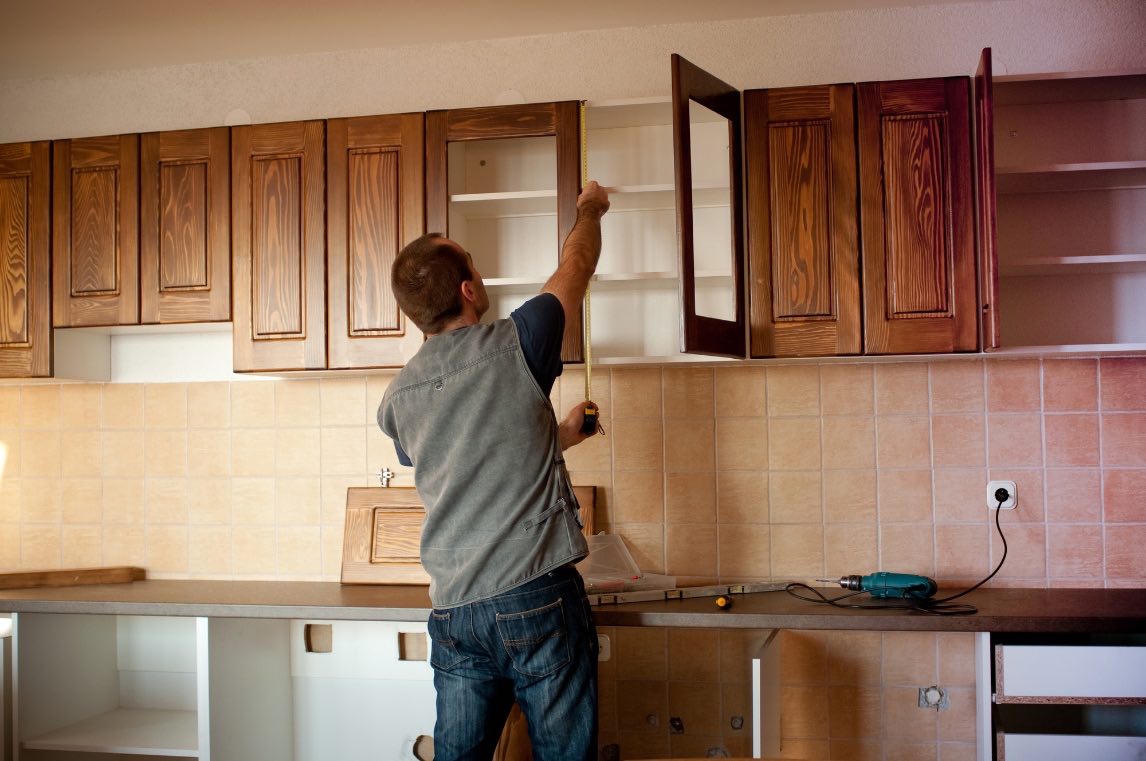 The kitchen cabinets are a huge focus of so many looking to purchase a home. Refacing cabinets is going to be the more affordable option that can make the storage space look brand new.
Cabinets come in so many styles with a sliding price scale with custom orders being the most expensive. Your location also matters as custom cabinet creators could be based all over the world from San Diego to Orlando.
The right appliances can make such a huge difference for those looking for a new home. A chef's kitchen is not complete without the right combination of appliances. Take a look at the options for refrigerators, dishwashing machines, and stovetops. The countertops being of quality material can also make this space far easier to clean/wipe down.
Adding a kitchen island is such an advantage in terms of additional counter space. The kitchen island is so popular for those that like to serve family-style meals. Cooking as a family in a spacious kitchen with an island can become a seamless process even for large families.
Energy-Efficient Upgrades
Appliances that serve an important purpose can have settings to allow them to conserve energy. A refrigerator is a perfect example as there are eco-friendly modes that a fridge can be put into.
Windows are another part of the home that is immensely important when it comes to conserving energy. Windows that are insulated extremely well might have multiple panes along with gases that trap heat or cold. Large homes that have old windows could result in thousands added to the electricity bill when trying to heat or cool the home.
Solar panels can allow a homeowner to see their electricity bills decrease or be completely eliminated. The aspect that needs to be considered is how sunny your location is on a regular basis.
California, Texas, and Florida are all perfect candidates for solar panels as they have vast amounts of days that are sunny. States might also give tax breaks to those that invest in solar panels. State government assistance can include providing vouchers worth thousands to help with solar panel installation costs.
Refinishing/Replacing The Floors
Replacing flooring is going to be a huge financial undertaking. Picking options that are not only durable but also stylish is recommended. The flooring can completely change the energy of a room when compared to dated carpet. Finding a reliable flooring contractor such as JBL Flooring Solutions in Boca Raton, can be important if you have a massive project ahead of you.
Refinishing the floor can be a great option regardless of what room the flooring is in. A refinished floor in a bathroom along with a refinished tub can make the space look freshly renovated.
Wood floors can be revamped with a refinishing but might need to be replaced after a long period. Tile floors are durable and the grouting can be fixed up every few years. Painted concrete is another option that is gathering momentum in terms of popularity.
The process of selling a home can be stressful if you fear your home will be considered a fixer-upper. Vital Renovations and improvements will truly make a difference that helps the home listing receive the best offer possible.
The best scenario is two buyers getting into a bidding war that results in a sale price well over the listing price. Give buyers the home you have grown to love in its best shape possible!