Bathroom renovation. It sounds quite simple, doesn't it? Then you start looking into all the things you need to do. From plans and permits to estimating materials, to ensuring that your plumbing and electrical are done to code. It might sound like a small job, and it's probably not a very big room, but there's a lot that goes into getting it right.
If you're thinking of doing your own bathroom reno, here's what you'll need to take care of:
●
Decide on your budget – be realistic, but keep it within your means
●
Talk to a bathroom designer to see what you can do for your budget, and start developing your plans
●
Contact the local council to start the permit process
●
If you have a strata, approach them to start getting permission from them too
●
Start contacting tradespeople, and don't forget to ask for a quote as well as their license and certification – you can't let unqualified people do things like plumbing and electrical!
●
Make sure that all your trades also have insurance to cover their people
●
Use your bathroom plan to calculate the materials required, and start ordering them
●
Hire a waste removal company to take your rubble away
●
Start the demolition process, but make sure you've turned off the water first – or you could have a flood!
●
Co-ordinate with your tradespeople, to develop a construction plan, and make sure each one has their materials on site when they need to get their tasks done
●
Start with any major changes, including new windows or doors, new electrical and new plumbing locations
●
Repair any chased or excavated walls or floors
●
Install your large fixtures, like bathtubs and toilets
●
Screed or float your floors to make sure they're perfectly level
●
Bring your tilers in to get your floors and walls tiled
●
Paint your walls, taking care not to mess on your floors, walls or fixtures
●
Install hardware, shower doors, medicine cabinets and mirrors
●
Clean the whole bathroom
●
Seal all the fixtures and plumbing as required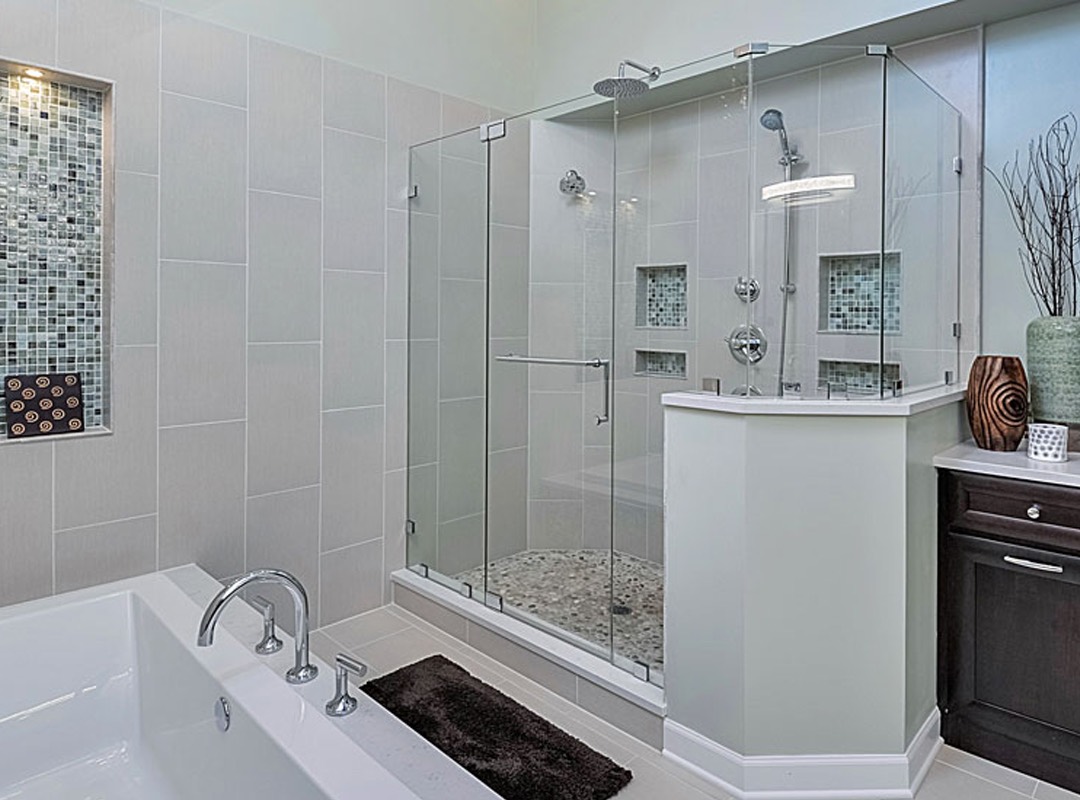 The process of taking a bathroom from old and outdated to new, fresh and comfortable is quite long and complex for such a small space. There are many things that make up a great bathroom, and many people that make them happen.
If you're not quite ready to take it on yourself, you could choose the "renovation made easy" option and hire a professional to do the job for you. They'll do all the steps, but instead of dealing with delayed deliveries and tradespeople who aren't on site when they should be, you will deal with one company, who gets it all done for you.
While it is possible to handle a bathroom renovation without a professional renovation company, it's a lot more work. So if you're short on time, and you're a little bit nervous about your construction management skills, this might be the right choice for you.