Selecting an engagement ring is a significant choice that marks the start of a wonderful adventure with your future spouse. Finding the ideal ring may be both thrilling and intimidating, given the variety of possibilities on the market. Consider these five crucial factors to make the process simpler and make sure the engagement ring you select truly captures your love and dedication: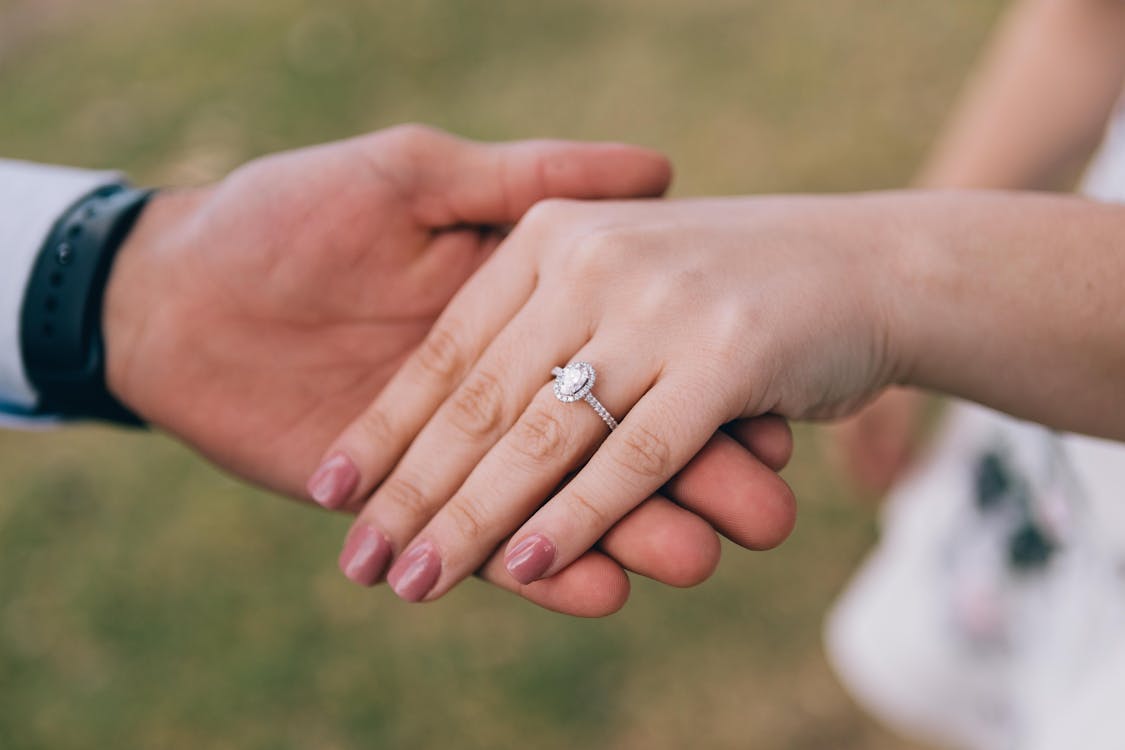 1. Budget: Setting a Realistic Limit
Prior to starting your search for the ideal engagement ring, it's critical to set a budget. The size, caliber, and style of the ring will all be determined by your budget. Given that an engagement ring is a substantial expenditure, consider your financial condition and your long-term goals. Striking a balance between your desire for a gorgeous ring and your overall financial stability is essential.
You may find stunning rings that fit your tastes and your budget because they are offered at different price ranges, so keep that in mind. Making an intelligent and sustainable decision is just as important as choosing an affordable budget.
Keep in mind that your relationship's journey together is what matters most, and a wedding band shouldn't threaten your financial security but rather improve it.
2. Ring Style: Reflecting Your Partner's Taste
When choosing the ring's design, take your partner's taste and preferences into account. Observe the jewelry they are now wearing. Do they choose traditional, retro, contemporary, or distinctive designs?
Since they are going to be wearing the engagement ring every day, it should reflect their style and character. Ask their closest family and friends for recommendations or hold quiet chats to grasp better what they could enjoy.
Keep in mind that customization is a possibility, enabling you to design a special item that complements your partner's distinct style. The perfect ring style should reflect your partner's personality and spirit rather than merely being aesthetically pleasing. It represents your close bond and common experiences.
You'll know you've picked not just a lovely object but a representation of your romance when you see the twinkling sparkle in your significant other's eyes as they stare upon their ideal ring.
3. The 4 Cs of Diamonds: Quality Matters
Knowing the "Four Cs" of diamonds – Cut, Carat Weight, Color, and Clarity – is essential if you're picking a diamond engagement ring. These elements determine the total quality and cost of the diamond.
The quality of the diamond's shape and facets, known as the cut, have an impact on its shine and sparkle.
The size of the diamond is determined by its carat weight, color can range from colorless to pale yellow, and clarity determines if the diamond has any internal defects or faults. To choose a diamond of the greatest quality that meets your partner's tastes, balance these criteria according to your budget.
4. Metal Choice: Durability and Aesthetic
The ring's overall durability and beauty are significantly influenced by the metal used for the band. Platinum, white gold, yellow gold, and rose gold, as well as alternative metals, including titanium and palladium, are all popular choices. Each metal has a distinct look and set of qualities.
While gold comes in a variety of colors, platinum is recognized for its strength and classic charm. When choosing the metal, consider your spouse's skin tone and personal tastes. Do not forget that a diamond or gemstone should look stunning with the metal you choose.
5. Ring Protection: Insurance and Warranty
Investments in engagement rings are not merely sentimental; they are also economical. Ensuring your priceless sign of love against unforeseen circumstances gives you peace of mind. Loss, theft, damage, and occasionally disappearance are frequently covered under this kind of insurance.
To begin, speak with your current insurance carrier or another company offering jewelry insurance to go through your options.
For your ring, you'll probably need to present an appraisal or proof of authenticity. Ask about any warranties provided by the jeweler as well. A lot of jewelers provide a guarantee that covers upkeep and repairs for a set amount of time after the sale. These warranties frequently include things like prong tightening up, cleaning, and replacement of the gemstone if necessary.
Make sure you understand the warranty's specifics, including any limitations or maintenance needs.
Conclusion
Buying an engagement ring is a big step on your road to marriage. You may choose a ring that is as distinctive and long-lasting as your love for each other by carefully weighing the five essential considerations of budget, ring style, gemstone quality, metal choice, and ethical sourcing.
The ideal engagement ring will ultimately represent the depth of your devotion and the hope of a wonderful future together.