Can you imagine your artistic work in 25,000 galleries around the world? The power of the internet in spreading awareness about your Art is limitless.
The idea of an online art gallery came out years ago as a website that display artworks online. Usually, the online gallery is run as a business, with the purpose of displaying the artwork being to promote it to potential buyers. But many there are many models on how it works. An online art market for collectors also known as an online secondary market.
There are a number of online galleries that represent many artists working in different medias and genres. The artist either pays a monthly fee or agrees to a commission paid when the work is sold. These are usually non-exclusive and are therefore a risk free opportunity for the artist to sell their work worldwide. They can be found by using search terms such as "original art" or "online art gallery".
The reality of an online world breaking all borders and allowing the artistic panorama to be opened to new horizons and to conquer a market that is otherwise difficult to reach. Imagine your artwork displayed by visitors from Tokyo to Stockholm to New York San Francisco. The value and reach of artwork is limitless.
By now you're asking, can I reach all the online audience? Yes, it is now possible to reach more than 25,000 galleries and museums with your art work. And the answer is MOOD the Art of Today.
Introducing Mood the Art of Today
Mood the Art of Today, collaborates closely with other art galleries, such as DgArt Gallery and Galería Áurea in Madrid and Antonella Viazzi Gallery in Uruguay. DgArt Gallery, which goes back to 2005, started from a series of exhibitions in Stockholm and then moved to Spain near the famous Guggenheim Museum in Bilbao.
Mood Art Fair now participates in major international art fairs such as SCOPE New York, Art Rotterdam and Amsterdam Drawing. Since the founding of Mood the Art of Today and DgArt Gallery, galleries have been committed to exploring the limits of contemporary art and its accessibility to a broader audience and there is no bigger audience than online.
Having limitless audience and talent, the gallery features innovative artists working on a wide variety of media whose works are largely characterized by strong graphic and abstract visual language. With a new project-based approach, the gallery's goal is to challenge perceptions of art embedded in street culture and push it into new media and territories.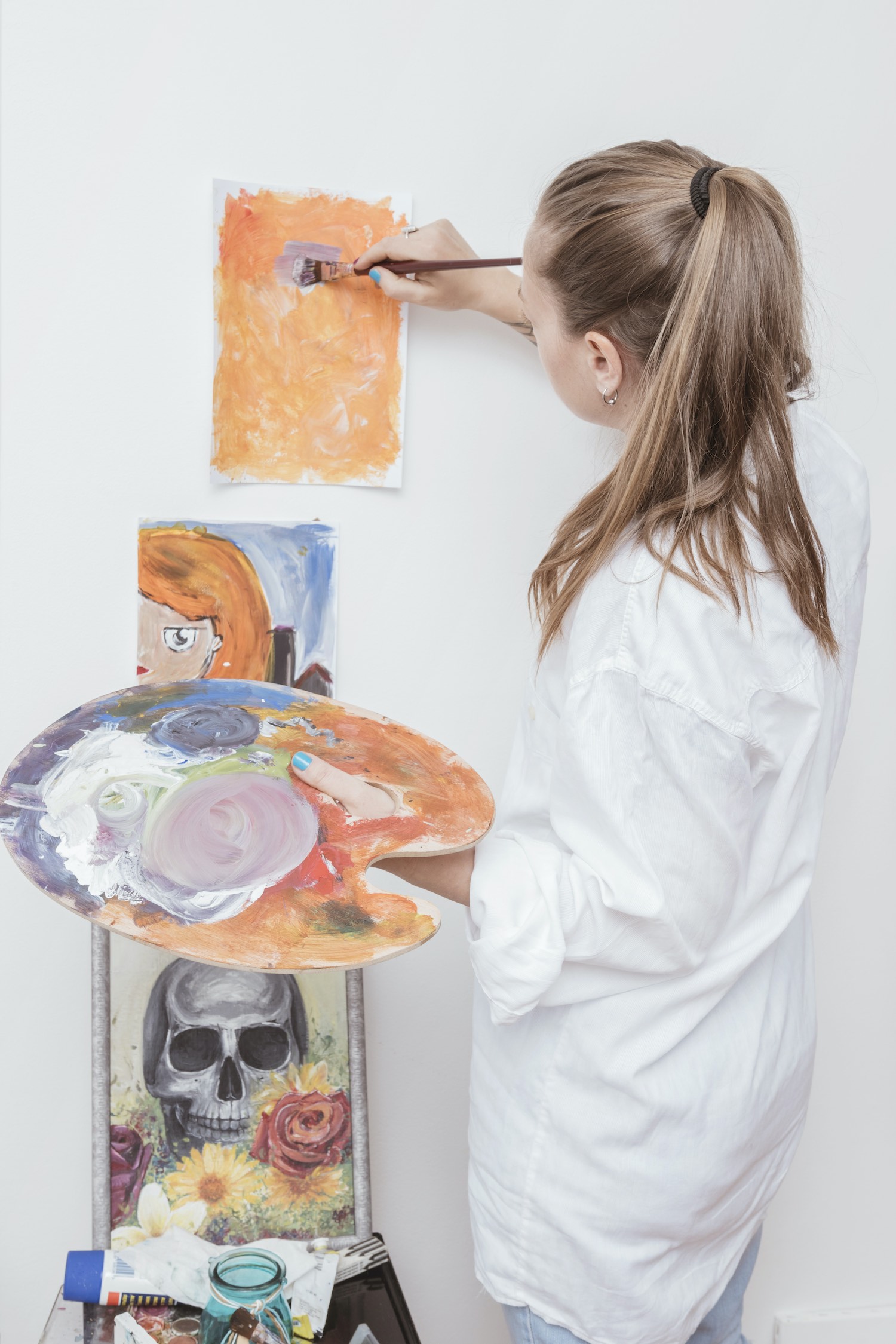 Mood the Art of Today believe in everybody's talent and that it needs to be discovered by the world.
An African proverb says:
If you want to go fast, go alone. if you want to go far, go together.
With that basic philosophy and a deep conviction in the transformational value of art, combined with extensive experience in the sector, Mood the Art of Today is positioned as a launching platform for artistic projects.
How your Art Work can have a Worldwide Reach?
MOOD the Art of Today started a publication by the Gallery with a modern design and a high quality. It includes among its contents a selection of the most avant-garde contemporary art, offering maximum visibility to artists who wants to collaborate through their online and international printed distribution. Participation in the art book ensures the spread and exclusivity of the published art work internationally and to the target audience.
The platform reaches more than 25,000 art galleries and museums, and more than 14,000 art professionals, such as collectors, curators, etc.
The featured artwork will be promoted in The Art Newspaper with a circulation of 23,000 copies and more than 50,000 readers. The Art Market International Art Magazine has a distribution and followers of more than 50,000 readers around the world. These include artists, collectors , museum directors, consultants, distributors, trustees, auctioneers, curators and other stakeholders of the global art market.
This opportunity for worldwide exposure and fame, is only for those who dream big and have high expectations. If you are one of those people, you should consider applying for it. So we invite you to join this OPEN CALL FOR ARTISTS to showcase your artwork to the entire World.
How to publish in MOOD the Art of Today
The book will be published in September 2020, being the last day to apply on August 15. If selected, each participant will receive a printed copy of the art book. To apply, you must fill in the REGISTRATION FORM on the website or send a PDF form.
You must send between one and six images of your work, details of the works (size, technique, medium, title …) and a photograph of you.
Conclusion
Participating in the artbook MOOD the Art of Today is a great opportunity to enter the art world, and give visibility to your work. You will find any additional information you need on the website of MOOD Art Fair.
MOOD Art Fair wait for you to walk together, to go far.