The world is your oyster and what a shame it would be if you spend yet another year without setting foot outside of the country. With prices of best international tour packages from India dropping substantially in the recent years, traveling to your dream destination doesn't require months of planning and budgeting. Be it a quick trip to Thailand or luxury thailand tours with friends or a Eurotrip that you've been dreaming of all your life, this is just the time to go on the adventure of your lifetime. So, if you think think this summer you're ready to strike off a dream destination from your bucket-list, check out these amazing international destinations that are trending in 2019.
1. Thailand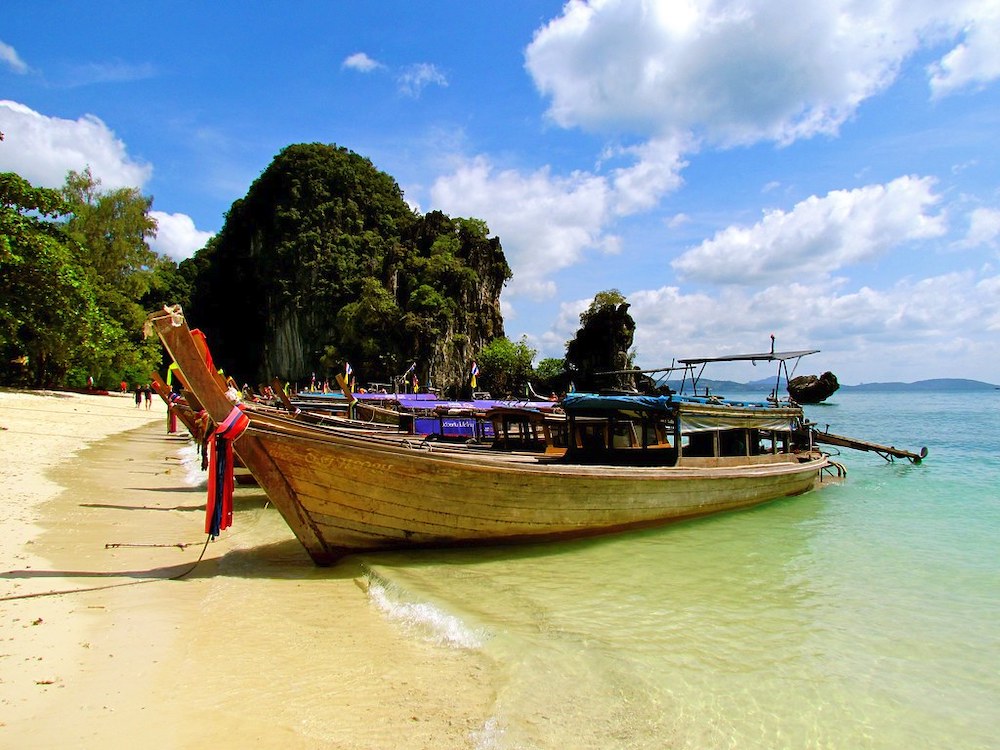 The Vegas of the East, Thailand is not going out of the hottest destinations to visit list any time soon. Perfect for a romantic getaway and wild if you want to venture on a friends trip. Apart from the lovely tropical beaches and amazing party scene, the place is also blessed with a rich historic past that has laid foundation for vibrant culture and traditions.
Thailand exudes a friendly and welcoming vibe that attracts tourists from across the globe making tourism industry the highest contributor to the country's economy. If you wish to visit the destination this Summer make sure to align your dates with the Thailand water festival or Songkran that falls in April of every year, marking the advent of spring.
2. Greece
Nothing said about the rich history of Greece can ever be enough. The country's illustrious past, blissful beaches and friendly environs make it one of the most sought after international destinations to visit in 2019. Weather you want to take a stroll among the magnificent ruins of Acropolis or kick back and relax in Santorini, a holiday in Greece has a lot to offer for every kind of tourist. It is nothing short of a cultural treasure chest and when you open it you will not be disappointed. Make sure to try out the delicious Greek delicacies because even long after you leave the country the flavors and the sweet breeze of Aegean will remind you of the wonderland that Greece is.
3. Dubai
If you are looking to spend a relaxed and luxurious holiday within a limited budget, Dubai should be on the list of top destinations for you to visit. One of the best Emirates, the country is filled with surprises for every kind of tourists. From exploring the gorgeous Palm Jumeirah to spending nights at the Atlantis, a vacation spent in Dubai during summers is truly a memorable affair.
4. Singapore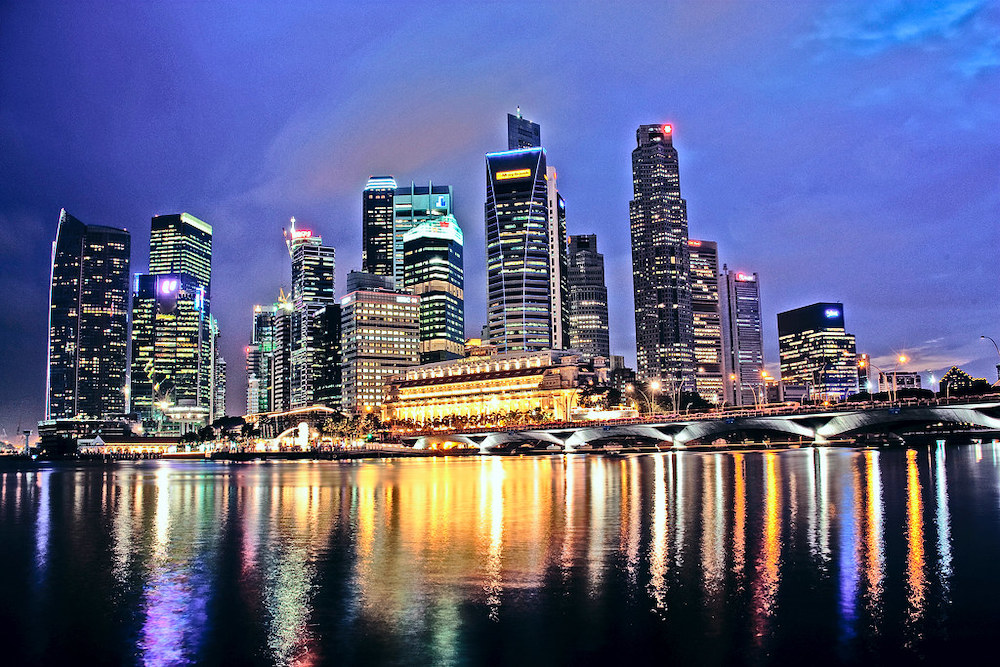 Singapore can be a posh affair or the perfect fam-jam that you've been planning for a long time. The exciting Night Safari at the world's first ever nocturnal zoo or the package full of surprises that the Universal studios is, every experience in Singapore shouts 'Summer Vacay'! Click selfies in front of the famous Merlion, marvel at the glittering skyline, relish the lively nightlife and take a cycle ride across Santosa and your holiday in Singapore will become a memory that you'll cherish all your life.
5. Indonesia
A nation of 17,000 islands, Indonesia is a travelers' paradise. As shown in Eat.Pray.Love, Bali is truly a place where you'll fall in love. Apart from the absolutely surreal beaches and breathtaking scenery, this is a place that will get you close to your spiritual self. Explore the age old temples, discover the angelic Balinese dance form and strap yourself to have the adventure of your lifetime at this Asian utopia.
6. Mauritius
Mauritius is the perfect tropical paradise that you must explore this year. The sparkling white sandy beaches and rich wildlife has made it one of the most traveled to places in the recent years. Enjoy a relaxing holiday at this gorgeous yet budget friendly place this summer.
7. Maldives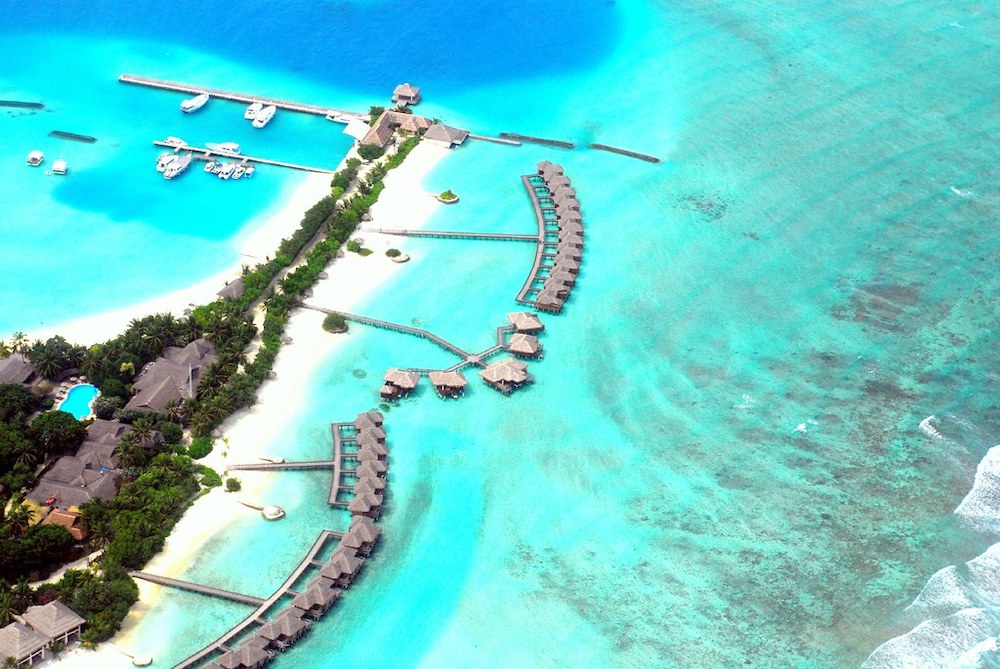 Yet another gorgeous island country, Maldives is the most sought after destination for travelers since the past couple of years. The place is beautiful both above and underwater, and one shouldn't miss out on either. If you are not a pro-swimmer and are apprehensive about Scuba diving, snorkeling is a great alternative to view the magnificent coral reefs under the clear blue waters. The water villas in the island are another reason that a lot of honeymooners choose to visit this place.
8. Switzerland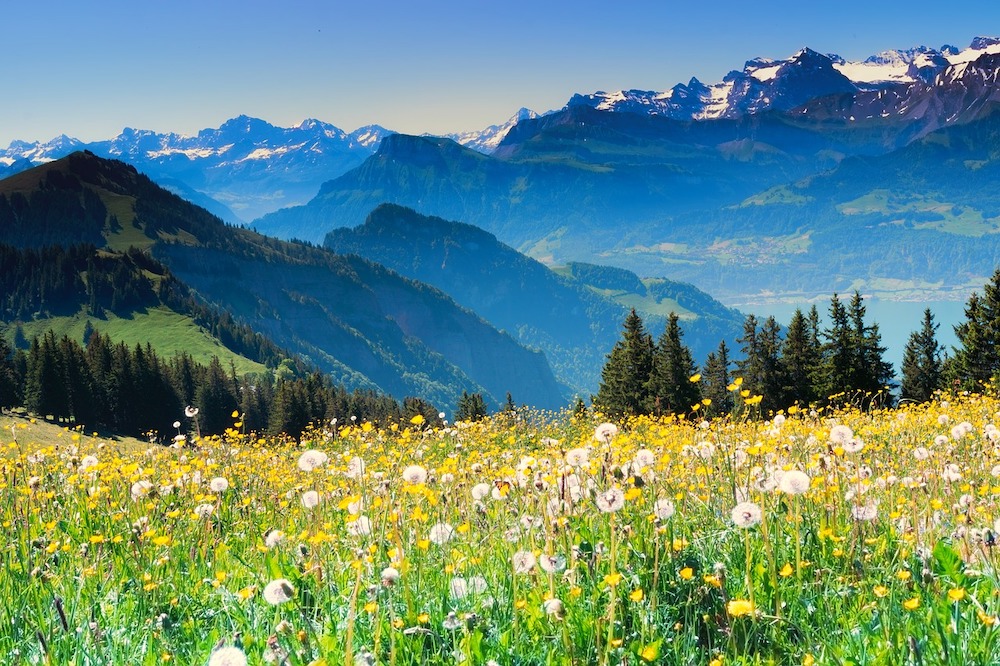 Switzerland is one place that will never go out of the top places to visit at any time of the year. While budget travelers often overlooks this European nation, if planned properly, one can make a trip to Switzerland at an affordable price. Don't let yet another year go by with you just staring at the pictures of Swiss Alps on your laptop screen instead make it happen and you'll thank us later for this push.
9. Australia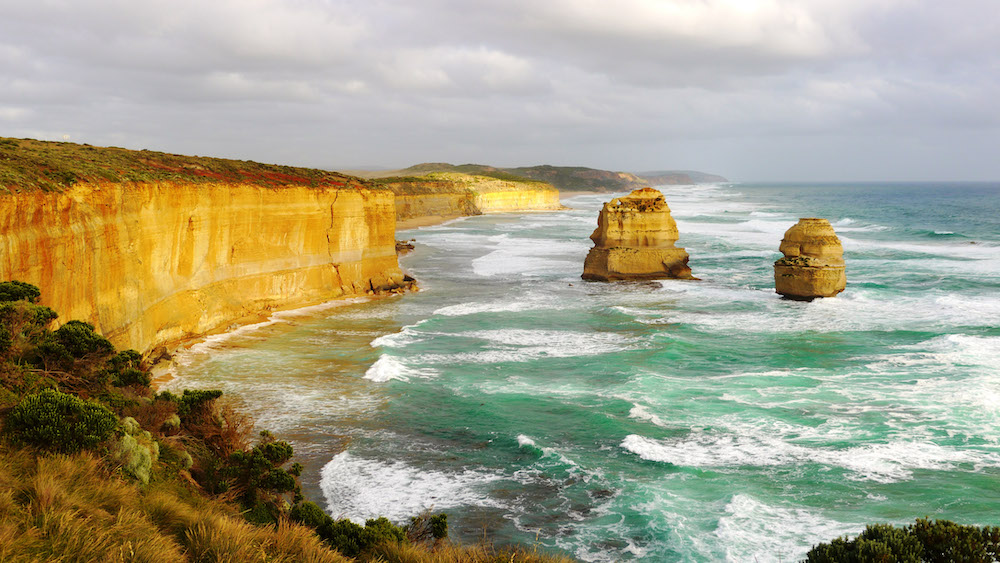 Be it 4wheel driving through the great Australian outback or sailing the Whitsunday Islands to the Great Barrier Reef, everything about Australia is pretty grand. It is not just a posh country with busy cities but a wonder for the wild, and if you're a wildlife buff, Australia must be on your top places to visit. It takes a while to explore this enormous country if you want to do it right. From visiting the Sydney Opera house, to exploring the ancient rock art, to being marvelled by the colors of the coral reef and sipping a flat white in Melbourne, your Australian itinerary is going to explode!
10. New Zealand
If you are a fan of Tolkien, New Zealand must already be a part of your bucket list. And this year a lot of tourists are making a beeline to this gorgeous destination to experience its beauty. Apart from the lovely Hobbiton, New Zealand is home to massive National Parks, rich Maori culture and number of world class adventure activities that you just can't miss out on.
So, what will it be for you this year? Pick your favorite from the list of international tour packages and get going on your dream vacay. Follow the words of Dalai Lama "Each year go to a place that you've never visited before" and pack your bags because it's the year of amazing travel experiences.