An engagement ring is the best piece of jewelry you will ever own. That's why you must do everything right from the start. Everything from selecting the ring, the budget and much more, you need to consider a lot of things when getting engaged. If you don't like the ring your partner has bought for you, it's prudent to practice etiquette. Here are some of the best engagement ring etiquette questions to make the process effortless.
1.​Is It Appropriate For My Partner To Help Me Pick Out The Engagement Ring?
Yes, it's appropriate. Actually, about 62% of couples go shopping together for an engagement ring. If you are not comfortable with this plan, make sure your partner knows about it. You can tell them that you don't want to go shopping together for the engagement ring because you want to be surprised. Also, you can share photos of amazing engagement rings with your mom, sister or friends and tell them to share them with your partner.
2.​Can My Sister Help My Partner With Picking The Engagement Ring?
Yes, it's an acceptable thing to do. That's because it's someone who knows your style and will steer your partner to the rings you love and away from those you don't like. Be as specific as possible with your sister. If you love emerald-cut diamonds, you should tell her.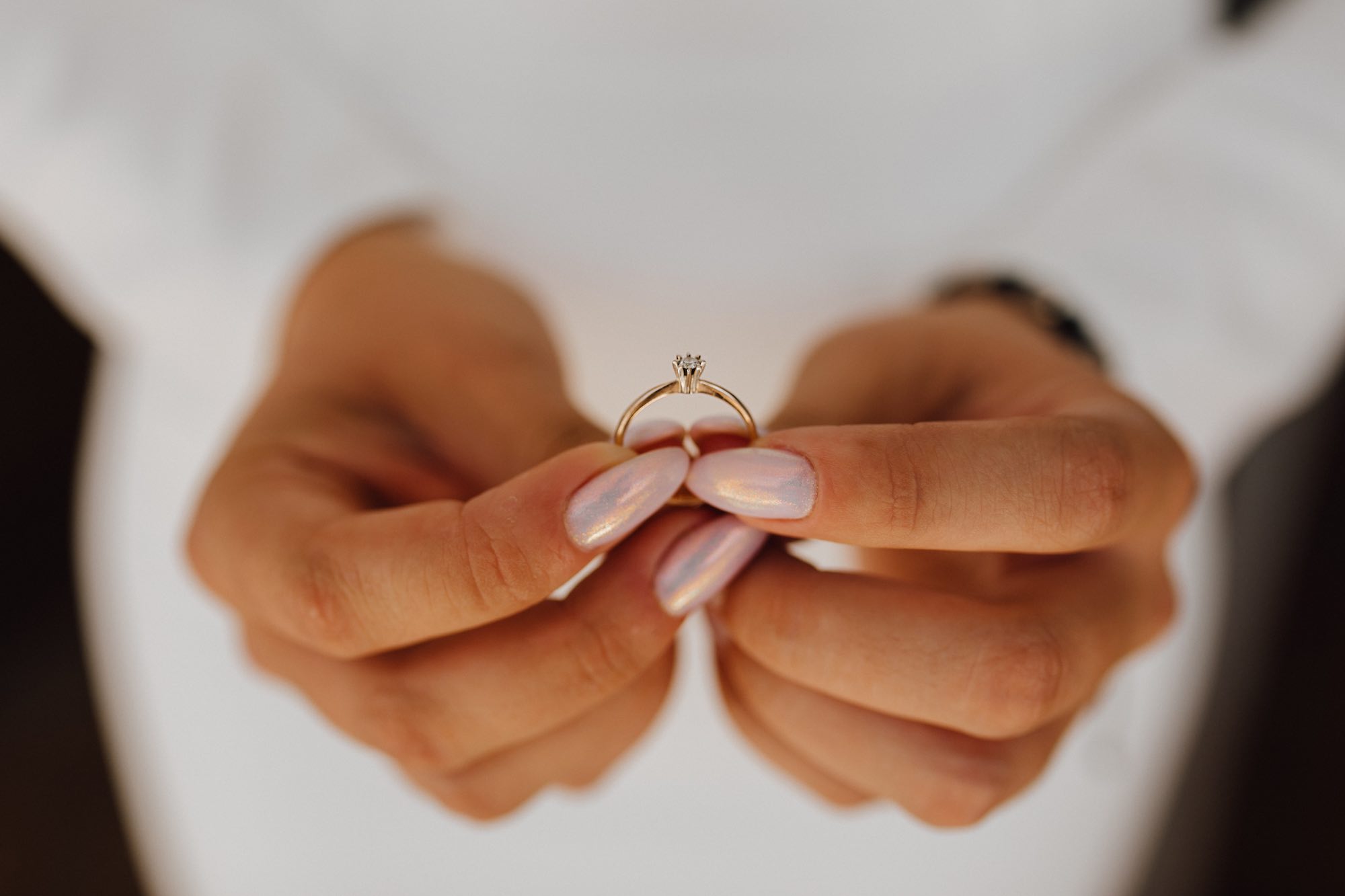 If you have been spending your spare time shopping for rings online, send the links to her. Would you prefer a large diamond with a few flaws compared to a smaller one without any flaws? Make sure your sister knows about it. Your partner will have a good sounding board from your sister. Even better, she will happy to be part of the biggest moments of your life.
3.​How Much Can I Spend On An Engagement Ring?
The answer depends on your financial situation. In 2018, jewelry experts estimate that couples spent about $8,000 on engagement rings. It's a long-held belief that an engagement ring should cost about three months' salary but that's not mandatory.
Your partner should spend what they feel comfortable. For instance, if they are in debt or worried about job security, they should scale back and choose something in a smaller budget. If you are worried that your partner will go overboard when shopping for an engagement ring, you should let them know casually.
4.​What Happens If My Partner Doesn't Know My Ring Size?
If you don't know your exact ring size, use a ring size guide to get an accurate measurement– you can find one here. Also, you could visit a professional jeweler who can measure your ring size. Make sure your mom or sister passes the information to your partner if you want the proposal to be a surprise. If you have a ring that you wear frequently on your left ring finger, you can leave it out consciously for your partner to steal and make a size comparison at the jeweler.
5.​What If I Don't Like The Ring That My Partner Bought?
If your partner shops for the Sydney engagement ring on their own, they are a keeper. You can give them some credit for doing so but it can be quite risky if you don't like the ring. However, this is the worst-case scenario. Well, you don't have to hate the right outright. First, you can sleep on it and see if the ring grows on you.
However, if you still don't like it, you need to be honest with your partner. You can start by explaining how much you love them and tell them the parts you love about the ring. Also, you should mention that it's not what you imagined or it doesn't match your personal style.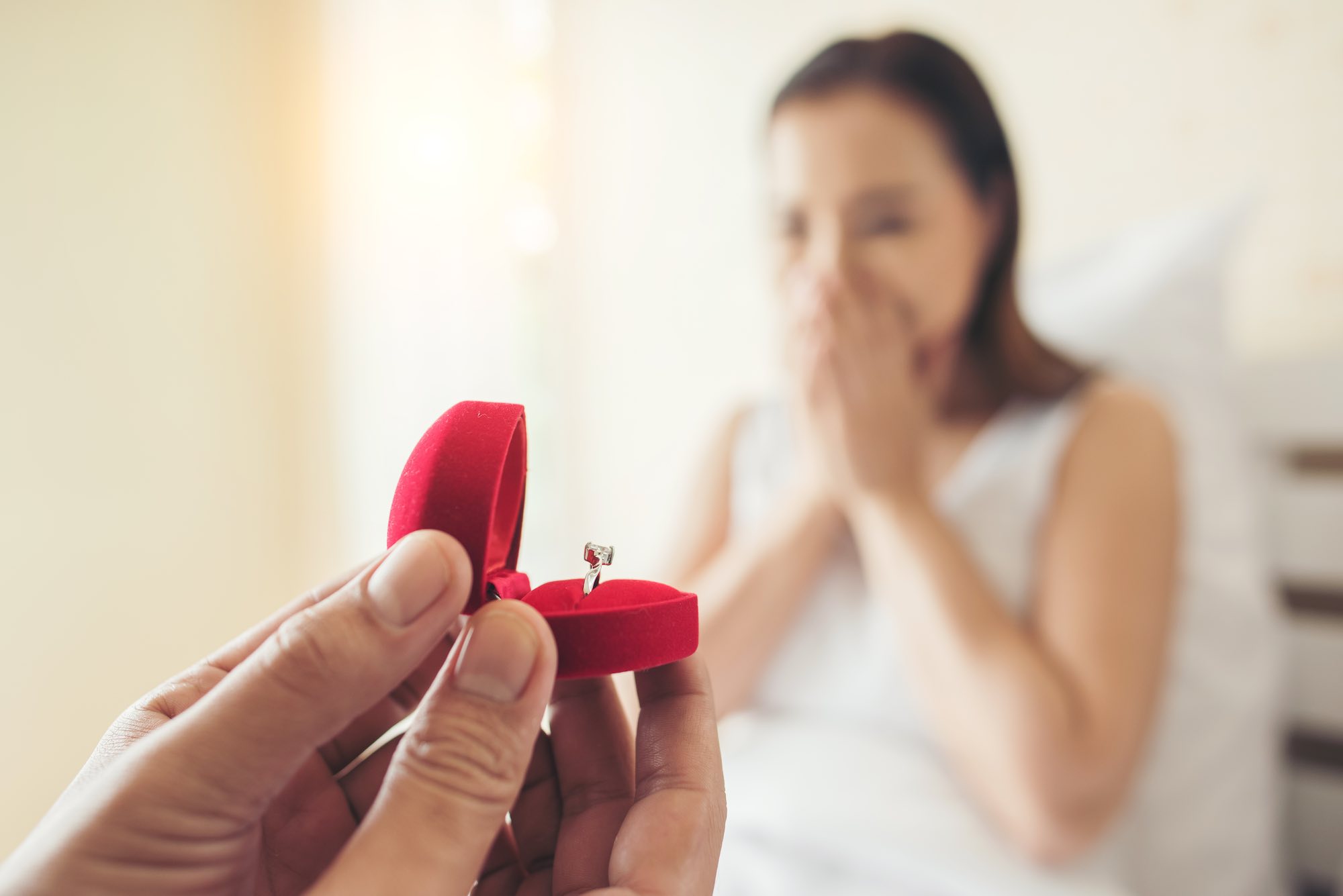 You can keep quiet if you are worried about hurting their feelings. Remember, you are marrying the love of your life and that alone should not come apart because of a ring. Whatever happens, you need to say yes to the wedding ring.
Congratulations on your pending engagement! With these tips, you can show some etiquette with your engagement ring and avoid hurting your partner's feelings when it's finally time to propose.