Sunglasses come in all shapes and sizes. While the protection they offer is their most crucial aspect, you do not want to buy sunglasses that take you a century back. Sunglasses have now become a part of fashion. Therefore, there are several designs that you can choose from.
But what options do we have? Don't worry! We are here to help you out with just that. Below we have made a list of the top trendy sunglasses types that you should know about.
Aviator Sunglasses
Aviator sunglasses were developed with the purpose of protecting pilots' eyes while driving, which is why they are associated with pilots often. These glasses are classic sunglasses that can always be found on the trending list.
You can easily recognize these glasses because of their metal frames as well as their kaleidoscopic reflective lenses. Aviators are known to be adaptable as well as timeless, which is why they always give tough competition to the new models that come out every year.
Wayfarer Sunglasses
Wayfarer glasses are one of the most popular sunglasses, and you can find everyone wearing them no matter what year it is. These sunglasses give off a square appearance with round edges. Although they well suit the professional look as well, they are best suited for giving you a casual, laid-back appearance.
Also, since these glasses are square-shaped, they are perfect for people with round faces.
Round Sunglasses
Round sunglasses are considered an absolute must-have for people who love following the trends. These sunglasses have been popularised by the legend John Lennon. You can get these sunglasses in thin frames as well as thick ones.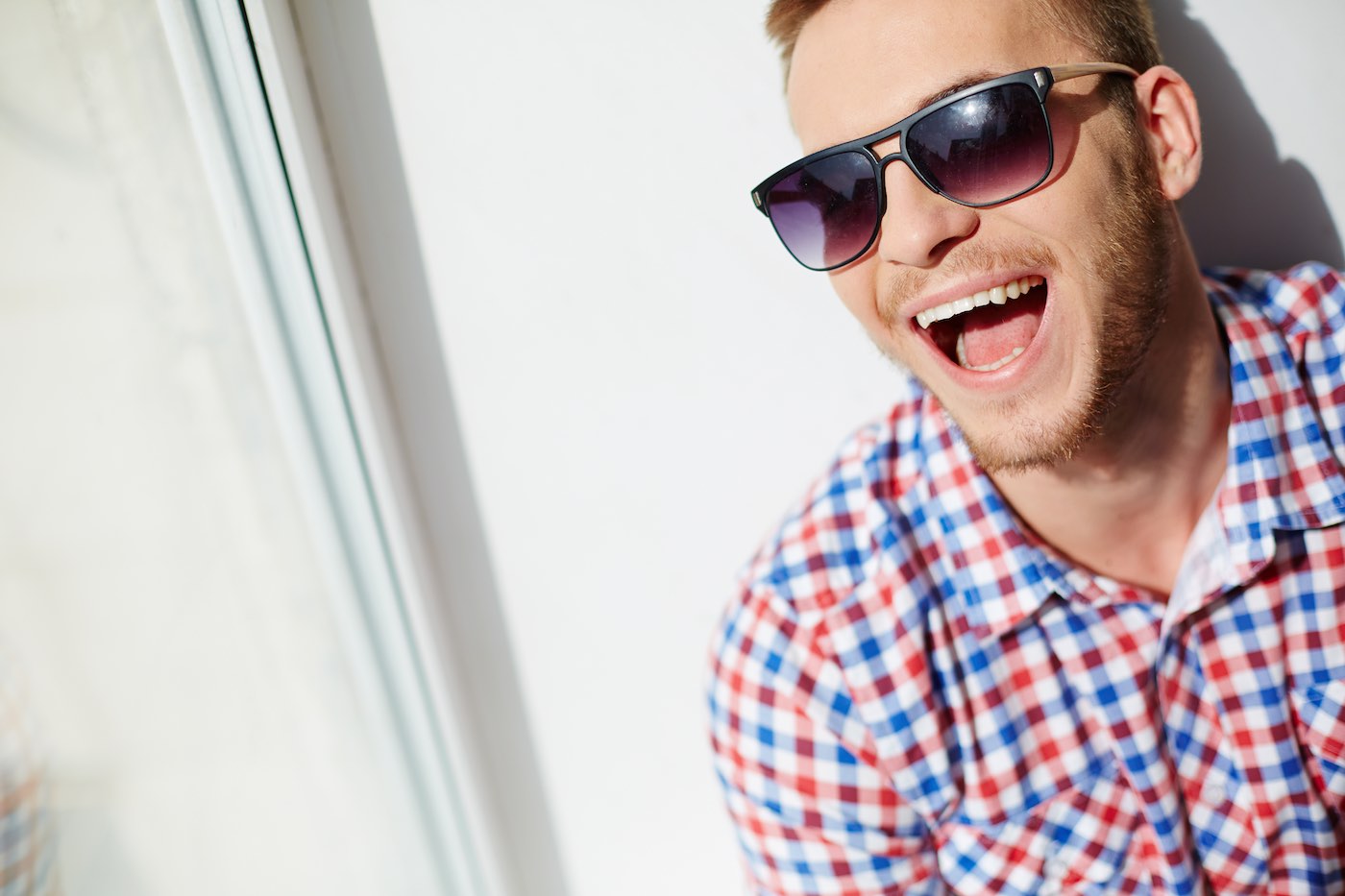 Cat Eye Sunglasses
Looking for sunglasses that both look trendy as well as modern? Cat eye sunglasses are a perfect match for you. These sunglasses are the perfect blend of the '50s and the 21st century, fitting all face shapes.
These sunglasses can add a vintage glimmer to your look, providing you with both sophistication and playfulness. Moreover, these sunglasses are worn by several celebrities, such as Ariana Grande.
Clubmaster Sunglasses
Clubmaster sunglasses can be easily recognized because of their shape. Their framing, in particular, is what makes them stand apart. These sunglasses have framing only on the top half of their structure.
They are another one of the trends we have borrowed from the past. By going for a colorful pair of clubmaster sunglasses, you can make the most out of them.
Other styles to look out for
Apart from the sunglasses that we mention, there are several other options that you can go for. These include:
● Wrap Sunglasses: Commonly known as shield sunglasses, these are the best for people who actively participate in different sports. Their name comes from their functionality as they perfectly wrap around your face.
● Heart Sunglasses: For a playful look, heart sunglasses are the perfect match. These sunglasses are known for their retro vibes. You can find several variations of these glasses in different sizes. If you are someone who loves to turn heads, then these are for you.
● Square Sunglasses: Perfect for a round face, square sunglasses add edges to your face and provide more structure. These are more of a classic style that offers versatility. Go for a dark pair of square sunglasses to get a celebrity look.
● Oval Sunglasses: Oval sunglasses offer more width and wide coverage. These have a rounded appearance that best suits people with square faces. You can wear these sunglasses on all occasions.
● Butterfly Sunglasses: Butterfly sunglasses made it to the news when Prada introduced them to the world. These glasses can now be seen worn by the most popular celebrities. Because of their width, they provide the best protection from the sun.
● Hexagonal Sunglasses: Hexagonal sunglasses are a hybrid of square and circle sunglasses. These are great for people who love to be in the limelight.
Conclusion
That was all! Now you know about the different types of sunglasses that are present in the market. If you are going to buy glasses online or in local store, make sure you consider your face shapes and the overall functionality of the sunglasses. Do not forget to check the percentage of UV protection the glasses provide as well.