Increasingly, a night out is beginning to look like a night in – and no, I'm not talking about pandemic lockdowns. Visit your local movie theater, mall, bar, or restaurants, and you'll notice that casual fashion trends are beginning to dominate.
See that couple who are so clearly on their first date a few tables over? The guy in a bomber jacket and a nice T-shirt instead of a collared shirt would make him look more like he just got off of work, nowadays.
It's Friday night at the local watering hole and you notice a group out for a good time in the town. Except they aren't wearing oxford shoes and Armani button-downs, they're in their nicest heavyweight hoodies, retro windbreakers, and joggers.
With the advent of athleisure, streetwear, and other trends, fashion has never been more casual-friendly than it is today. Read on for tips on how to make the most out of your most comfortable outfits.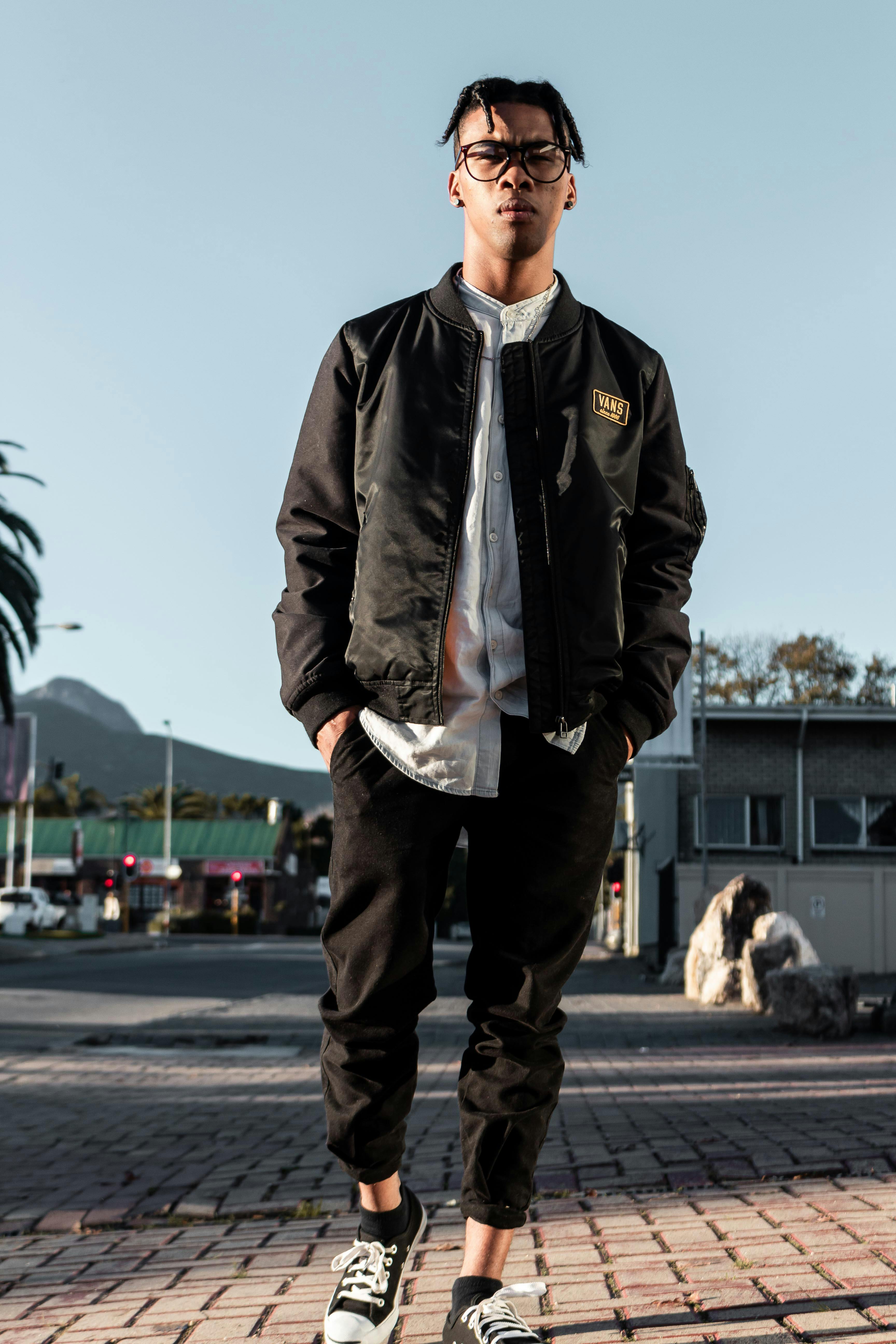 Comfort is King – But Don't Overdo it
The appeal of comfort is by and large what drives most guys to dress casually. While that's a big perk for most of us, try not to overdo it. A freshly-laundered heavyweight hoodie might be a staple of casual wear in the cooler months, but the dirty, decade-old cheap hoodie you've been wearing to the gym since before anyone had heard of "selfies" or "fidget spinners" isn't up to snuff.
Wearing clean and well-kept clothing is especially pertinent when it comes to dressing casually
because formalwear tends to keep its shape better. While certain older, worn-out shirts and sweaters might be just cozy enough for lounging around the house, stains and holes are a massive faux pas if it's truly the style that you want to project. Invest in newer, high-quality cotton t-shirts, pullovers, and hoodies. And don't be afraid to break out the ironing board, just like you would for your button-downs!
Keep it Shorts & Sweet
One major distinction between formal and casualwear is the inclusion of shorts as a viable choice for a bottom. Every man should own at least a pair of linen or chino shorts in his wardrobe. Apart from comfort in the summer months, shorts allow you to show off those calves you've spent all winter working on in the gym and when paired with a button-down with rolled-up sleeves or a nice polo in a pastel color, can instantly give off a prep-school vibe.
It's recommended that you don't wear shorts that are too long – stick with a 9 or 10-inch inseam – otherwise they'll look a bit too loose and informal. Cuffing the shorts along your thigh can make them a bit shorter in any case and also help achieve the desired effect.
Flashy Footwear
Long gone are the days where date night meant men were virtually required to wear wingtips or other uncomfortable dress shoes. Thanks to not only the casualwear trend but also the athleisure trend, guys can sport a shoe based on or made for sports – which means maximum comfort.
The pinnacle of the athleisure footwear trend is quite easily the Adidas Yeezy. Options like the Yeezy Boost 350 V2 'Mono Ice' feature wedge-like soles for support and woven tops for flexibility and breathability for the full range of foot sizes, Yeezys are an excellent luxury-comfort choice for most casual occasions. Pair them with some joggers for a Kanye-approved look that's all the rage nowadays.
For a more preppy-friendly flair, consider donning some boat shoes. They can be wear without socks and with the aforementioned shorter-inseam linen shorts for a Martha's Vineyard-ready look in the spring and summer. Borrowing a bit of the more formal dress-shoe aesthetic and yet still managing to give sneaker-like comfort, boat shoes can be worn with a variety of outfits year-round, with or without socks. Versatility is key when it comes to fashion!
Jog, don't Walk!
Essentially fashionable sweatpants, joggers are now a men's staple. With an assortment of styles, from streetwear to athleisure, to mimicking formal or business wear, it's now entirely possible to plan your wardrobe around belt-less comfort.
Some pairs mimic dress pants or jeans perfectly – they don't always have to look like cuffed sweatpants. Pairing these sweats with athletic-style shoes like Yeezys or boat shoes is easy enough because of this.
Most joggers do feature tapered lower pant legs, so consider wearing shoes that are less clunky or large. The tapering will highlight the shoes' profile, and this can make bigger shoes look out-of-sync with the rest of your outfit.
Boys in the Hood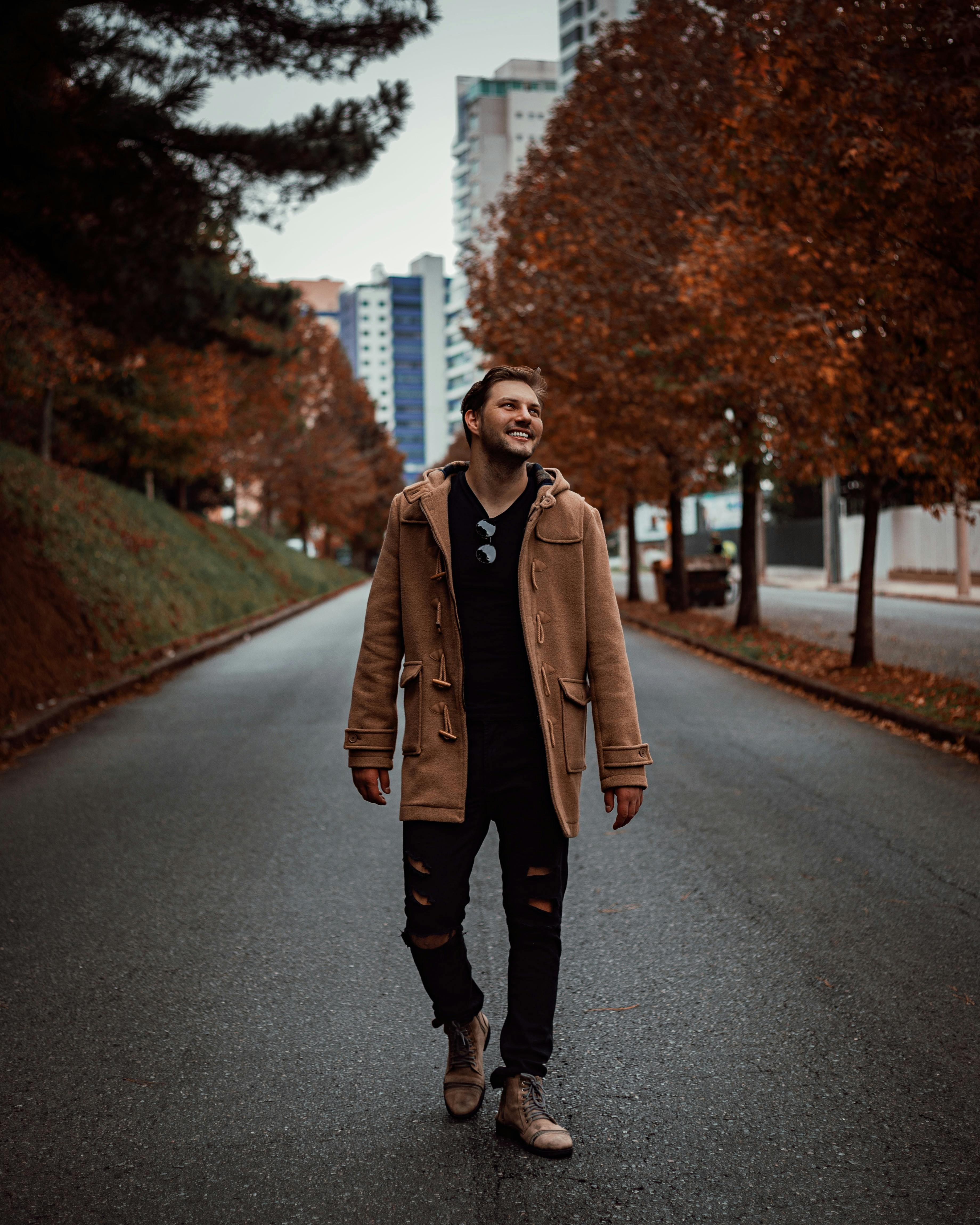 Perhaps the epitome of our generation's take on casually comfortable fashion, the hoodie is a versatile piece that can make you look ready for the gym or ready for a night out if paired properly.
Resist the temptation to use an old hoodie – wear only high-quality, new sweaters that feature a slimmer, tailored look, especially in the upper portions of the sleeve and around the abdomen.
For instant class, pair a slim-fit hoodie with a casual blazer. The fit will help you avoid bulkiness and allow the blazer to fit comfortably over it. Zipped or non-zipped hoodies work with this look.
For more of a streetwear-type look, think about wearing a hoodie underneath a bomber jacket. This pairing is more forgiving to a more loosely-fitting hoodie, but it also doesn't lend itself well to zippered hoodies, because most bomber jackets feature zippers. Double-zippering isn't ideal, as it comes off a bit strange – sort of like wearing more than one patterned item.
As long as it's not your old, worn college hoodie that's a size too large with ample belly room, you can certainly incorporate hoodies into a smart, casual look!
Tread Carefully, and You Can be Comfortable & Fashionable all at Once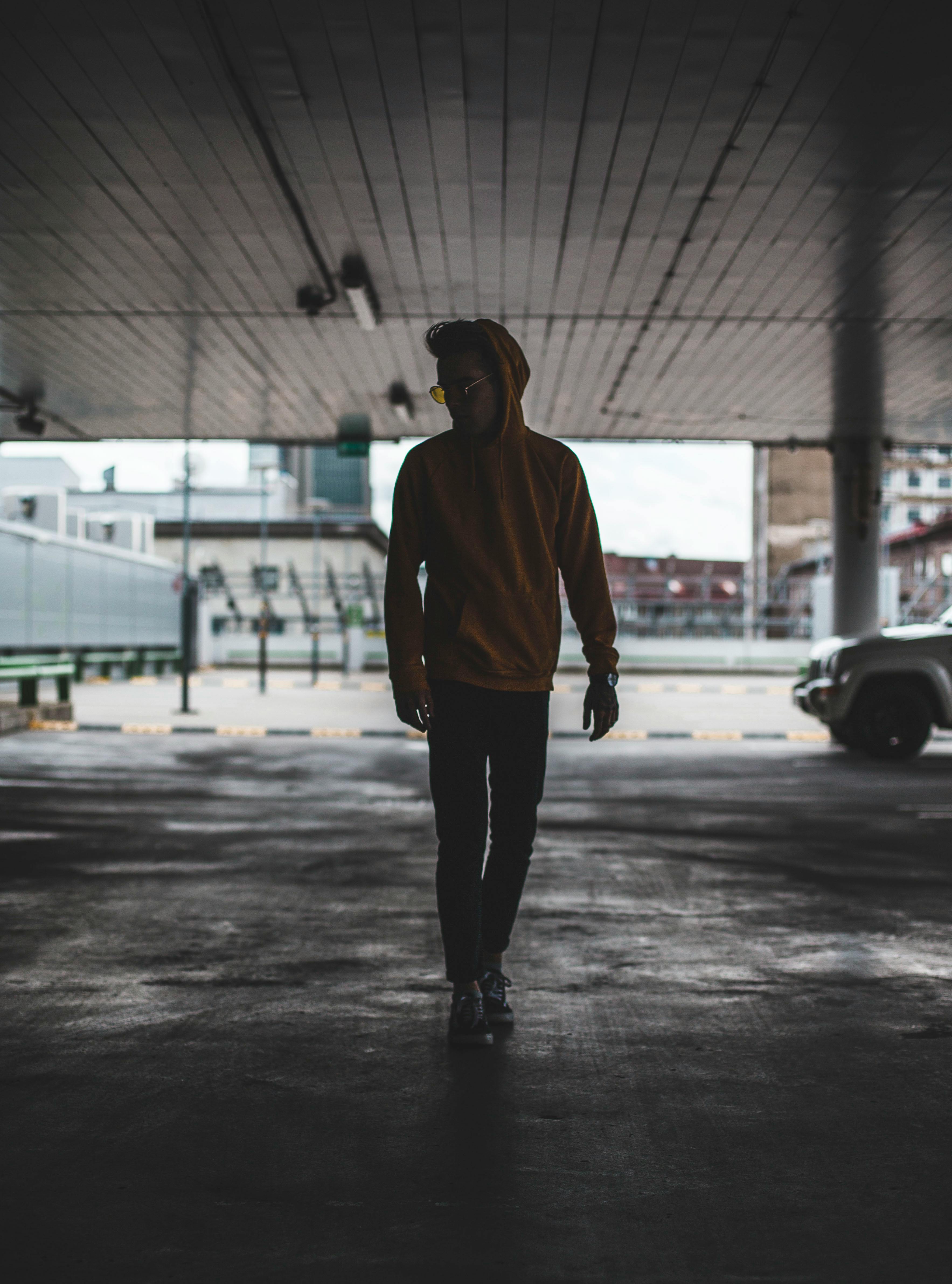 Dressing casually and fashionably can surprisingly be more difficult than dressing formally. There are far more options to choose from, and you've got to be careful not to fall into the trap of wearing something too worn-out or too informal. Fit is also exceptionally important here because there is generally a wider range of acceptable sizes and styles as opposed to formalwear.
However, with a little thought towards the basics, you can easily design yourself a few smart, yet casual and comfortable outfits without any need for a belt or a tie!