Love luxury watches but can't afford them? Feeling slighted that all the cool timepieces you seem to be interested in are out of your budget? Frustrated when people with more money and less taste than you get to enjoy the finer watches in life? You aren't alone. One of the most difficult parts of being a watch guy (or woman) for many people is reconciling with the fact that a lot of the products you want to buy are more expensive than you can afford. This is tough to deal with, and we can't pretend that we can teach you secret ways to own your favorite high-end watches without having to pay for them.
Having said that, we've put together 7 ways to survive as a watch lover on a budget so that you can enjoy as many of the best watches possible for your hard earned money. It is possible to be a serious watch lover while also being relatively economical – and you don't even need to resort to becoming a watch blogger to do so!
It will just take a bit more time and energy, but for many timepiece aficionados it will be more than worth it for the results.
1. Change Straps To Liven Up Existing Watches
Experienced watch lovers will tell you that a sure way to spruce up a boring watch or one that you've had for a while is to change the strap. Sometimes this can even mean swapping out a strap for a bracelet – or vice versa. Of course, you need to start with a watch whose straps can be easily changed (no proprietary strap connections, etc…) and you'll need to measure the width of the strap (often 18mm – 24mm) in order to know what strap or bracelet to buy.
Furthermore, you'll need a bit of good taste and an eye for matching colors to make sure you select the right straps.
Ideally, you can consult with a "strap professional," but that can quickly take you out of budget territory. Remember, you pay less when doing things yourself, generally. With that said, you can always take pictures of your watch with its current strap and ask members of the watch community on forums or via social media to ask for advice on what types of straps to get for your watch.
Often this comes down to just strapping a nylon NATO-style strap on an existing timepiece, but we tend to suggest investing in some nice animal skin straps which tend to look more classy in more situations.
I also want to add a statement that I think needs to be made clear: a lot of cheap watches come with terrible straps. Terrible straps that, if removed and replaced, will make your cheaper watch look so much better. Actually, this even applies to not so cheap watches that can sometimes come on boring or just plain ugly straps.
Some watch makers are masters at matching their timepieces with great straps, but too many are not. The "on-a-budget" watch lover needs to master to art of "strap reclassification" so that they can wear watches that appear to be above their pay scale.
2. Troll The Forums & eBay For Deals
Allow me to say right off the bat that when it comes to getting a good watch deal, "too good to be true" probably is. You can find cheap watches, but you can't find that many watches which are too cheap. If they are, well – then you probably don't want them. I say all this first because there are a lot of really inexpensive watches from brands that you've never heard of produced to look okay in pictures, but that are really disappointing when you get them hands-on.
So when searching places to buy watches from other owners on watch-related forums or on eBay, you have to know what you are looking for.
Watches On eBay
It used to be, back in the "good 'ol days," that you could find amazing deals on eBay from people who didn't really know what they were selling or when there simply wasn't that much competition for cool but obscure watches. While you might be surprised at the volume of people just like you searching eBay for watches on a regular basis, there are deals to be had.
For the best watches, you'll get "fair deals," and occasionally amazing ones. The trick to eBay is using its "saved search" function so that eBay e-mails you when new watches you are interested in show up. This way, you don't have to endlessly look for the same models or brands over and over again.
Saved searches tell you when new stuff comes around and you can get a good idea of what things are worth as well as how many are around. If something is popular, you can wait around for "just the right deal," and not potentially waste money. eBay is also about understanding seller trust and reliability.
This means buying from private owners might get you a slightly better price, but the condition of the watch might not be as good as when you buy a watch on eBay from a dealer.
While eBay has competitors when it comes to online watch auctions, they are still the best deal around when it comes to selection and fair pricing. For more on watch auctions in general, read our article here.
Watch Forums
People who love watches and often buy and sell them prefer to work within their own community when dealing with buyers and sellers. This is because of the inherent feeling of trust and mutual understanding – though, it can be risky.
However, for the most part, if you are in an established watch forum community dealing with a known entity, you are going to be okay. Watch forums are very often the source of some of the best pre-owned watch deals around, because owners want to quickly sell them to fund something else. The fact that many sellers are on a time crunch is to your advantage. This is especially true when they lower the price a few times due to lack of interest.
In most instances, when it comes to buying a watch from an owner on a watch forum, the buyer has the advantage – though you do often need to troll the sales corner of watch forums on a regular basis – and you never know what will show up.
A good way to help is by doing something like the saved search for eBay, only using Google Alerts. Forum posts selling watches often use language such as "FS" (For Sale) or "FSOT" (For Sale Or Trade) next to the name of a watch and model. So using Google Alerts you can have Google e-mail you when it detects new content on the internet that matches (for example) "FS Rolex Submariner."
3. Take Risks On Kickstarter And Crowd-Funded Watch Campaigns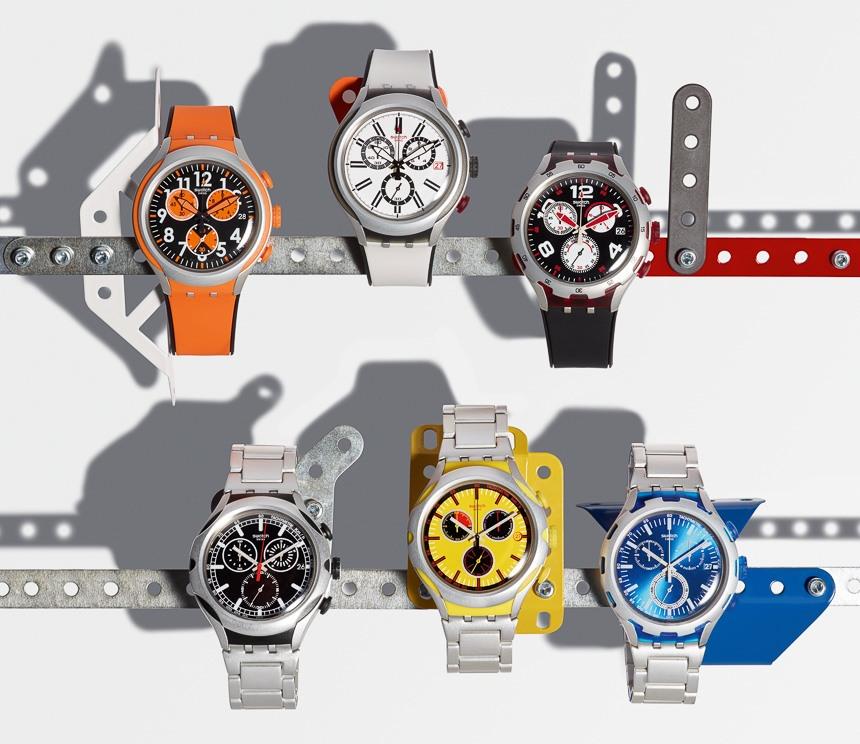 Not fair, you say? There are some awesome watches on Kickstarter, you say? Maybe, but we prefer to write about mostly watches that we know for sure will be made or are currently available.
A lot of the stuff on Kickstarter is there because it hasn't been made yet – and sometimes it never gets made, because either the campaign doesn't get fully funded or because technically the projects proved too challenging.
So unless something is really interesting or noteworthy, tends to not cover watches on Kickstater. Having said that, don't let our editorial reflectance stop you from being a crowd-funding campaign backer. I know a lot of people who are really happy with some of the watch projects they backed on sites like Kickstarter.
You generally have to wait a while to receive your watch, and sometimes the final product isn't exactly as you imagined it would be ("final production changes" aren't uncommon).
With some risk can come great reward. Assuming you've identified a truly interesting watch project on Kickstarter for a good price, you are going to get a lot of watch for your money if you "back" it. This is because as a consumer, you are taking a risk, and being rewarded not only with a good value, but often something very exclusive or unique.
One of the best ways to get an inexpensive and interesting limited edition watch is by backing a watch project on Kickstarter or Indiegogo.
Just be prepared to wait it out sometimes. In consideration of this last point, I know a lot of people who "invest" in a new watch project on Kickstarter each few months so that they know over time they will be getting new watches delivered to them on a frequent basis.
To sum up, you can get a lot of watch for your money and some incredibly inexpensive watch deals by backing Kickstarter and Indiegogo crowdfunding campaigns – but they aren't without some risk and a wait.
4. Why Not Pre-Owned Watches? But Perhaps Not Vintage Timepieces
It goes without saying that if you don't want to pay full price for a new watch, you can try to locate a used one. The pre-owned watch world works similarly to that of the used car world. Items lose value and depreciate after their initial purchase but given their inherent values live on to be sold and sold again after the original owner has let go of them.
Pre-owned watches can be purchased from individual sellers or, more commonly, from dealers who compete to offer consumers the best watches as the best prices.
Looking for pre-owned watches can be an excellent way to get the watch you want for less money, and often in a condition you can live with. Of course, you won't be buying a brand new watch, and it won't come with that new watch factory warranty, but in many respects, you are getting much of the same experience.govberg watches preowned Via A Blog To Watch
The caveat to advising you to purchase a pre-owned watch in lieu of a new watch in order to save money must be tempered with the advice that buying a vintage watch is not always a good way to save money. Any blogger goes back and forth discussing the merits of buying vintage timepieces. Vintage watches can be cool, have wonderful stories, and offer a special ownership experience that might not be matched by a new timepiece. Having said that, many vintage watches are like vintage cars – and with that comes all the servicing and maintenance headaches. Furthermore, depending on how old or rare a vintage watch is, it might not be something that can be serviced at all.
Be weary of purchasing vintage watches with unique technology or parts. Chances are that if it breaks (or it might even arrive broken) you will never be able to get it repaired at any price. If you happen to find that one person around the world that can fix your rare vintage watch, good luck getting a price that isn't insane.
Remember, if your goal is to save money or spend as little as possible, then that interesting vintage watch with its attractive price can quickly become a money pit when it comes to repairing or servicing it. You are far better off purchasing watches that are less than 20 years old if you are looking to get a pre-owned timepiece as a way of saving money on buying a new one.
5. Save Up, Sell, & Trade Watches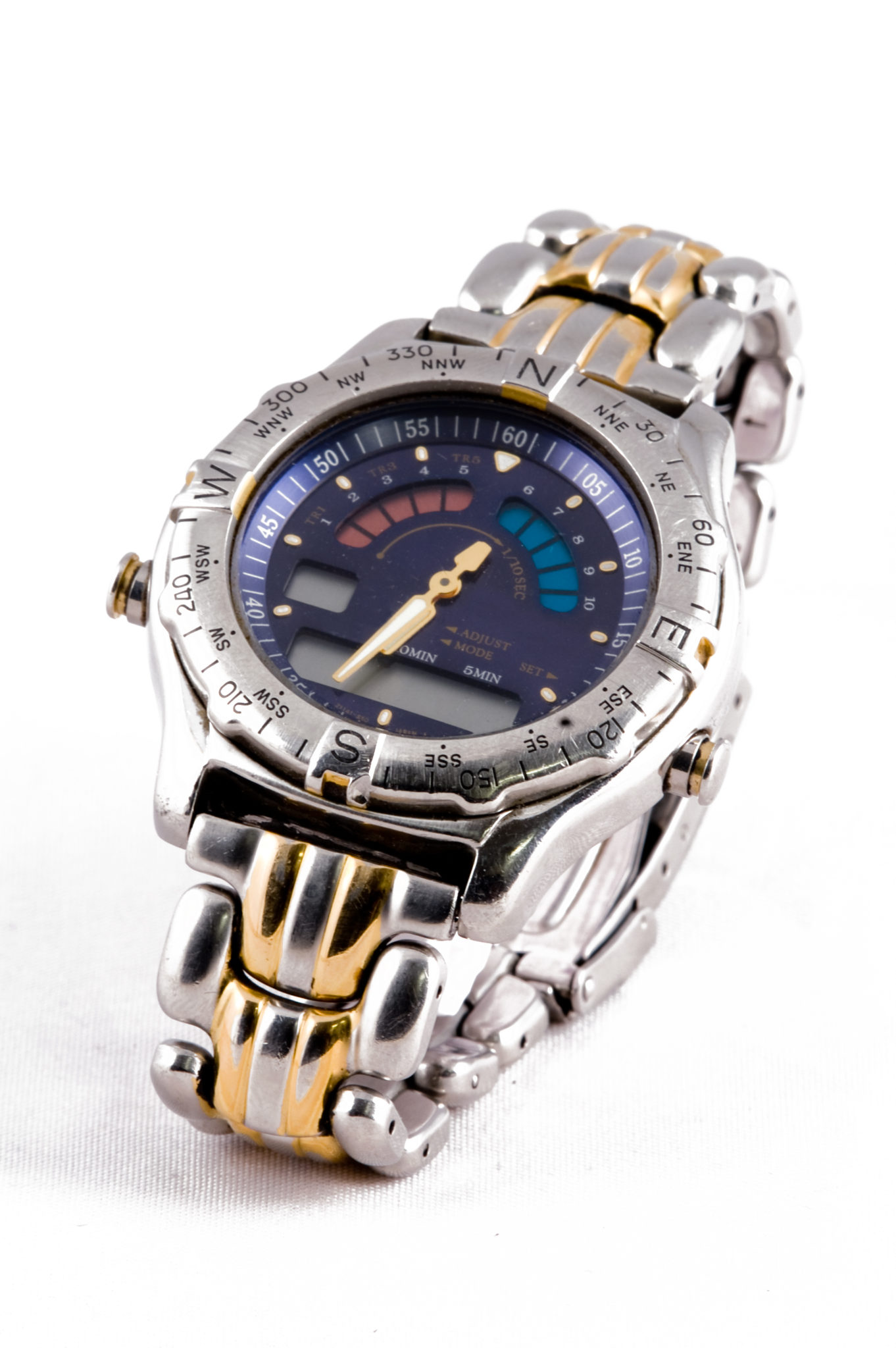 People with deep pockets have the luxury of buying many of the new watches they want without having to think too much about it. That is just a fact and something the luxury watch industry is well aware of. Because these types of people are more concerned with "cool, exclusive, new, etc…" versus mere price, many high-end watch makers seek to appeal to them in areas outside of offering a good price for a good watch. What has made this worse is that watches that were once much more affordable 5 to 15 years ago are now sometimes two to four times their historic prices.
What this means for many watch buyers is that people need to be much more considerate with their purchase choices. The majority of watch collectors today are buying fewer watches and being smarter with their money. This inherently also means saving up for new watches, and selling watches in order to fund new purchases.
Some writers as well as people I know actually spend relatively little new money on watches when they acquire new items. They do this buy selling and trading what they have for what they want. aBlogtoWatch has a good article on how to trade watches, but the basic idea is simple: work with a dealer or private individual to trade a watch you have either wholly – or with some money for something else you want. Sure this makes it difficult to "grow" a watch collection, but you do get the benefit of variety and being able to explore many more watches than you'd otherwise be able to afford. Even a lot of "rich guys" engage in frequent watch selling and trading – only with watches that are at levels most people might never be able to afford in the first place.
The moral of the story is that if you invest wisely in watches that are known to retain value well and have ongoing desirability, you can move value around in clever ways without having to resort to buying new watches outright when you want something new. Becoming skilled at trading watches as well as selling unwanted pieces from your collection is a time-honored approach for enjoying a lot of luxury watches without needing the full budget for them all.
6. Japanophilia: Japanese Watches Are Easy To Love And Mostly Inexpensive
When people ask me about getting new mechanical watches for under $500, the first thing out of my mouth is always "get something from a Japanese watch maker like Seiko, Orient, or Citizen." I say this because for the most part, these companies produce the best quality "cheap" mechanical watches.
I suppose that also goes for quartz watches, if you are into that. When I talk of quality, I don't just mean the movements, but also the cases, dials, straps, etc… Japanese watches are often the first "real" watches most watch lovers end up getting, and many people (even though seriously into luxury Swiss watches) find themselves buying Japanese watches for years.
Although there are Swiss watches under $500 available online. It is no secret that collectors of watches that are in a tight budget find themselves buying Japanese watches as a substitute for Swiss watches.
Why are we mentioning Japanese watches versus "Asian watches?" The latter term incorporates Chinese watches as well – and this is a bit of a contentious topic. Allow me to explain.
Chinese suppliers produce many of the parts that go into a lot of the watches people love – even very high-end ones. This is one of the Swiss watch industry's dirty little secrets, but it is a fact of life. When it comes down to it you should only be concerned with quality, and not where things come from.
Having said that, I cannot testify to the ongoing reliability of Chinese-made mechanical movements. Some are fine, but many are not. There are too many problems with Chinese movements for me to wholeheartedly recommend them.
Even if they work for a while, Chinese movements are currently far too likely to break over time compared to Swiss or Japanese movements. If looking for an economical mechanical movement, your best best is still something from Japan – and the major producers of Japanese mechanical movements are Seiko, Orient, and Citizen (Miyota).
We've regularly recommended the Seiko Monster dive watch as one of the best "first mechanical watches" for people just starting out.
Citizen is producing more and more mechanical movements in their own collection, and their company Miyota produces the majority of Japanese-made mechanical movements found in third-party watches. For a few hundred dollars, you can easily get a fantastic mechanical watch made in Japan that would be unthinkable at Swiss Made prices.
7. Look For Harder To Find, Small Indie Watch Makers
Some of the best new watch deals out there are from smaller, often new independently-owned watch brands. We try to cover these companies as often as we can – and most of them have new watches that range from a few hundred bucks to a few thousand. The kicker is that because they are made by watch lovers for watch lovers, you are going to get pretty good deals by people who attempted to produce watches "that they want to personally own." That is a win-win situation in many instances.
The problem with buying watches from smaller companies is that you have to deal with all the issues that comes from working with less organization and budget. Very few of the smaller independently run watch companies produce their own products – which is universally true for all watches priced at under $1,000. It is only when you get into extremely high-end watches from small brands do they produce their own parts and thus have more control over when they can deliver products – and such brands are way outside the scope of this article.
Smaller watch makers work with third-party suppliers to make what they feel are cool watches at prices that they hope will excite customers. Some of these watches are beautiful, and many are just plain ugly. What you are often buying is the taste and attention to detail of the founder. So just make sure your own tastes and attention to detail match theirs.
Finding small independent "indie" watch makers is also tough. Forums, blogs, and social media are the best places to find them. I say forums because many of them poll active watch communities there for feedback on upcoming models and designs.
However, more and more of this is occurring on social media. By the time a small brand is covered online, chances are that the products are available for sale – though given the amount of these projects out there, it can be difficult to learn about them all or constantly be on the look out.
Just be aware that getting timepieces from established small brands with a direct to consumer sales model (no middleman) is often a very healthy way to get a great watch at a good price – and many are priced at under 10,000 pounds.