There is a lot more than just a wedding suit that will make the grooms appear extra sharp on their once-in-a-lifetime day. Just as they would look attractive in a perfect wedding suit, they would also need to complement their appearance with the right accessories.
While accessories will not make or break the overall look of the grooms, adding suitable accessories on wedding suits allow the groom-to-be to personalise their appearance and style. This article will walk you through the basics you need to know when it comes to accessorising your wedding suits.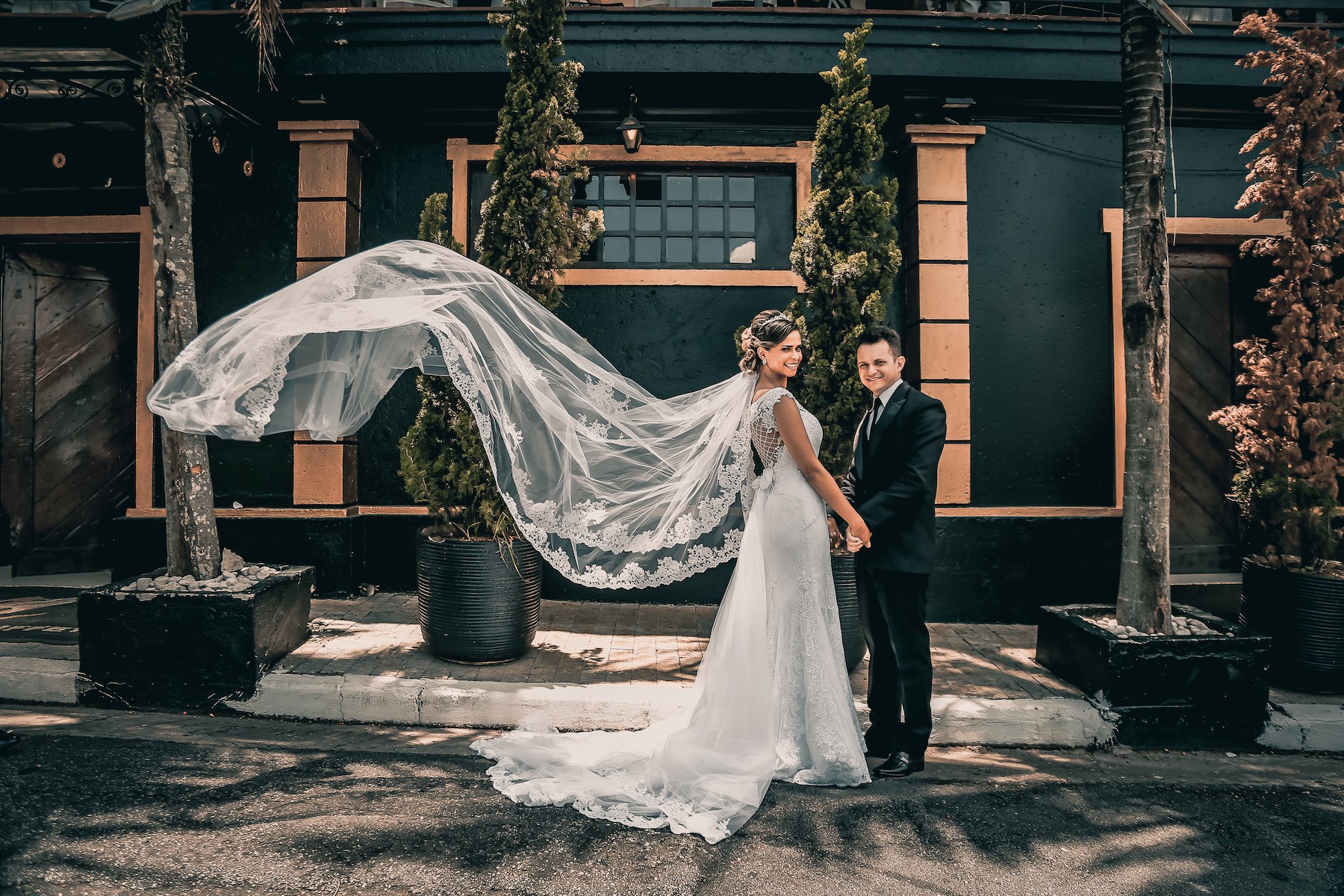 Which Shoes to Pick?
The fundamental characteristic of wedding shoes are black, made of leather and has lace-up. When it comes down to the soles, most grooms go for leather instead of rubber. Although there may be no noticeable difference between the two at a glance, believe it or not, leather makes the shoe appear more sophisticate.
Black shoes are considered a better choice if the grooms want to give off a formal look. Whether they are wearing wedding suits, tuxedos or morning dress, they should pick black shoes if their attire is in dark colour. Attires in navy blue, in contrast, are better off with a medium to dark brown coloured shoes.
From deep greens to burgundies, other varieties of colours are also available for those intending to wear casual looks and break the wedding tradition.
Pocket Square or Boutonniere?
Experts recommend wearing both the boutonniere and pocket square for a more sophisticated look. Both types of pocket decorations are a critical part of the grooms' traditional outfits and an excellent way to mix in their personality, allowing them to stand out in their special day.
The pocket squares are famous amongst grooms wanting to spice up their wedding suits with a pop of colour. Still, they need to select pocket squares which fits the weddings' overall style. They should pick a pocket square that matches the colour of the wedding suits, wedding themes and their preference.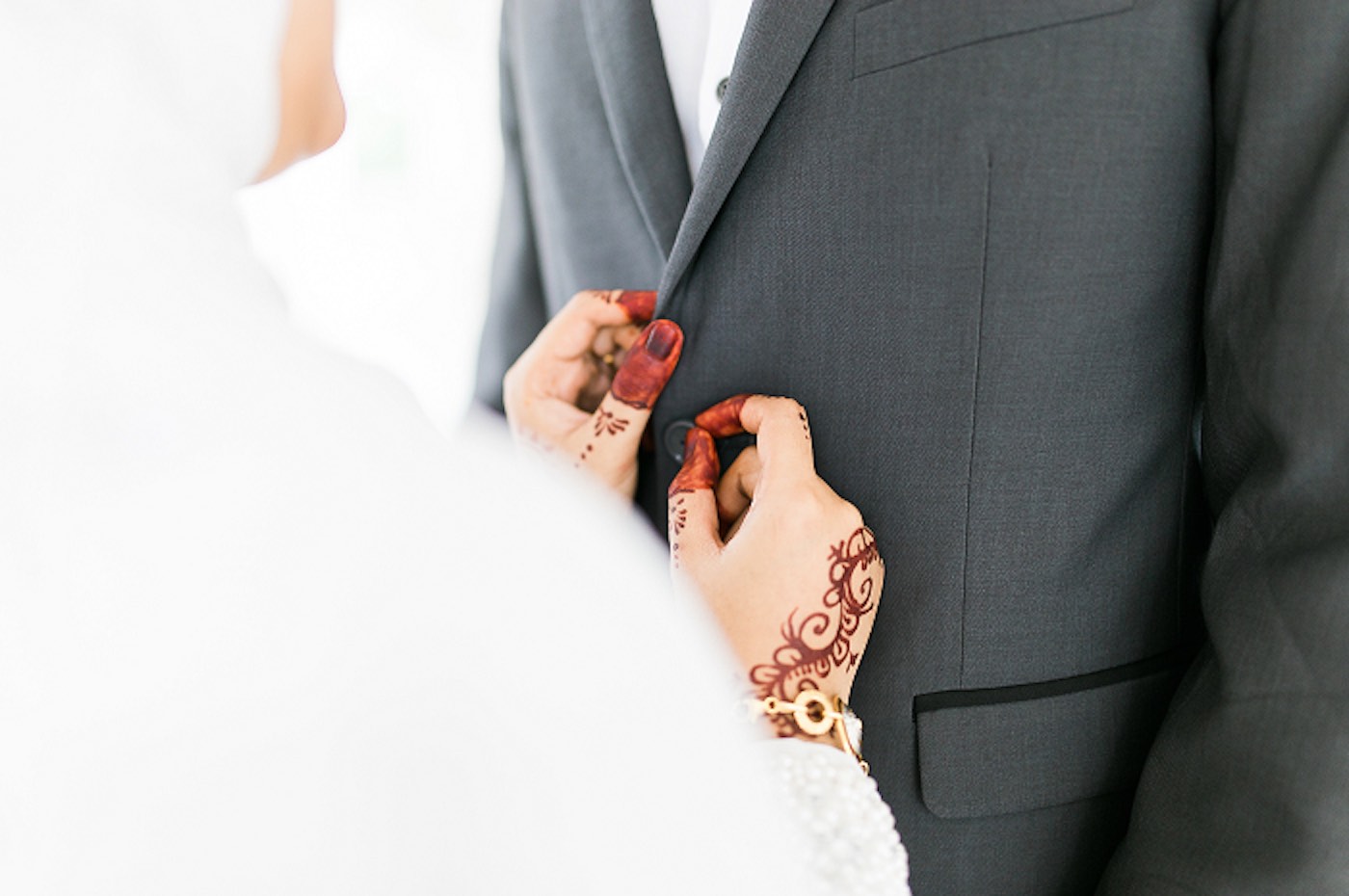 For instance, a crisp, white pocket square made of silk or cotton would be best for a black-tie wedding, and the ideal choice for a beach wedding would be a linen pocket square. In contrast, those with bright patterns will not be suitable for a formal evening wedding.
If the groom chooses to go with a boutonniere, they need to make sure that the boutonniere is fresh, genuine and complement the type of wedding they will be having.
Which Tie to Wear?
Experts recommend wearing a seven-fold tie, particularly those which are made of silk. There are various styles of wedding ties the modern groom can choose from to complement their overall appearance. The most popular options are silk in blue, cream and ivory. If they want to add a touch of magnificence, they can always pick a seven-fold tie.
Best Belt Option
When it comes to the belt, the best thing to do during a wedding is to have no belt at all, especially if the grooms' trousers fit perfectly without the need for external tools. Belts can detract the optimum, polished and well-fitted appearance that the grooms are trying to project.
If the grooms wear belts, they should either wear cummerbund or waistcoat, which can cover the belt area of the trousers, allowing the groom to look formal.
Cufflinks for Wedding Suits
Cufflinks are another small yet powerful accessory that can complete the overall wedding look. For the wedding day, grooms should opt for the decorative cufflinks, such as those coloured gold or silver, which complement their suits well.
Apart from wearing precisely-measured wedding suits, you need to nail the creative details which can upgrade your appearance into the next echelon of style with the right accessories, which include the wedding shoes, ties, pocket decorations, belts and cufflinks. Remember, the difference between an attractive groom an average man is in the details.