Global online retailer boohooMAN.com, is excited to announce their most recent ambassador, MMA fighter and undisputed light-heavyweight champion of the world, Jon Jones.
The unveiling of the yearlong partnership ignites the start of a number of initiatives that the brand will be supporting him on, the 32 year old mixed martial arts titleholder will bring a new dynamic to the way boohooMAN has traditionally aligned with celebrities and athletes.
The partnership will see through a critical and exciting year to Jones' career, documenting, activating and supporting in a way that goes beyond a single photoshoot.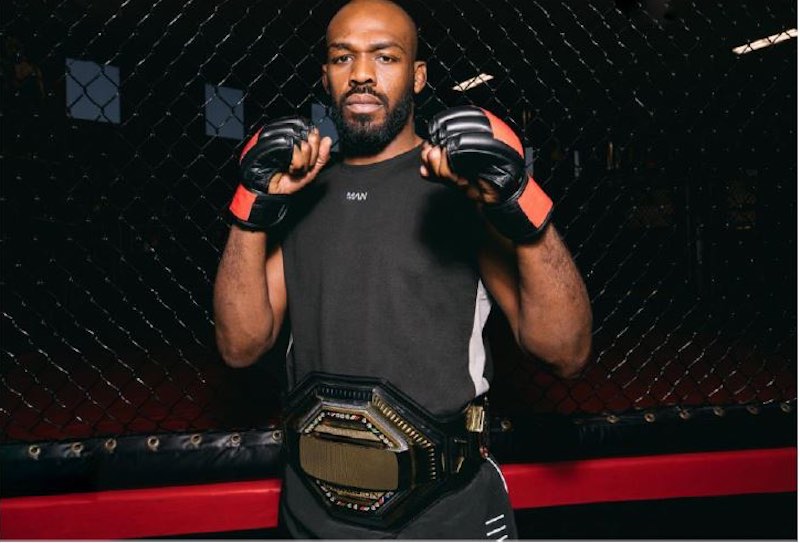 CEO, Samir Kamani says
''Jon Jones is arguably the best MMA fighter of all time. Our values and beliefs are so aligned, to be the best we can be- so this partnership just made sense. As a brand we lead by aspiration and that is at the core of every athlete. We are so excited to have Jon join the boohooMAN family, we can't wait to be a part of his journey for the next 12 months.''
The concept behind the first shoot is 'movement' and is reflective of what is at the core of MMA. Power poses combined with candid training shots encapsulate the gritty reality of the fight that it takes to fight as an art and be a world champion.
The shoot follows the recent drop of the first ever activewear collection from the brand earlier in the year. The collection offers high quality, true performance wear but aesthetically elevated in true boohooMAN style. The four-way stretch fabric combines quality with functionality whilst a minimal neutral colour scheme provides a consistently clean finish.
Jon Jones:
''I'm really excited to join the boohooMAN brand and can't wait to try all the clothes they sent me. They're not only cool, but so comfortable and practical.''
Gym wear should be functional, fresh and comfortable, that's exactly what you'll find here. boohooMAN latest Activewear collection focuses on giving you true performance wear so you can push your limits and keep your look clean. Regardless of your workout, whether it's arms, back or you're powering through a solid leg day, boohooMAN Activewear collection features the tech to ensure your performance doesn't suffer.
BoohooMAN edit of men's gym shorts, vests, hoodies and tops offer you true performance wear designed to keep your conditioning comfortable and your look fresh. We've concentrated on combining supportive lightweight fabric with physique accentuating fits, so your gym gear is consistently on-lock.
Boohooman will also be running a competition alongside the announcement across all our territories from 3rd March until 21st March with a Prize: £1,000 cash, plus £500 worth of our latest activewear collection. To enter, you just need to sign up to the following page on BoohooMan website.
Checkout the latest collaboration on boohooMAN.com website and tell us what you think in the comment section below….