You want to get rid off those regular night wears because they look old fashioned. Well, it's a great decision! If you're going to be ahead in this modern era where fashion sets a new milestone, then changes are usual. After all, you can't stay long wearing only a single piece of nightwear.
Hey man, after all, you also have some respect in the fashion realm, in the end! Then why to step back? Your ordinary nightwear isn't going to make you look dapper, so stop beating off with it. If you genuinely want to stay all time refreshed with your outfits or to flaunt your body in the most dashing way, the pyjamas available on Bewakoof.com are perfect options. Pyjama make sense when you want carefree experience wearing clothes at night for a sleepover or a short stroll.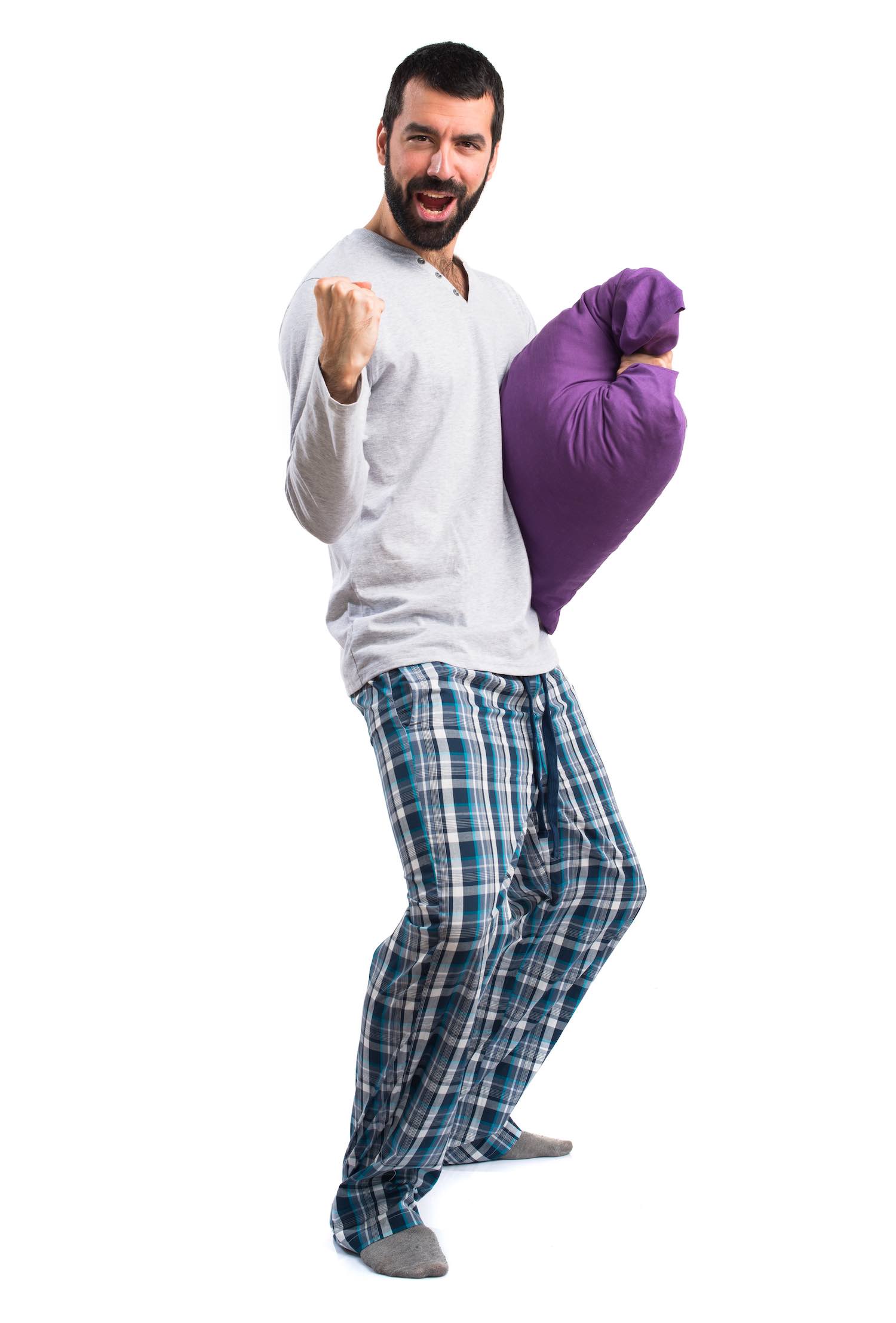 Chill Out Deadpool Printed Pyjama
Are you a bit naughty who can't live a day without doing something that pushes up the adrenaline, then do not dare to stop it! After all, it's you; you know who you are. If you love to feast your naughty demons, instead of changing it to something modest, encourage it with your quirky fashion. Mostly, nighttime is the hour to get raunchy and do something outrageous. So why not highlight its importance with a Deadpool printed cool black pyjama?
Enjoy A Lazy Day
Weekends have always been favorite days because you get an extreme level of joy at the end, after a long tiresome week. Do you also love to lay back on your couch or bed and enjoy your favorite movie scenes or playing board games in a lazy style? Then go with marline blue plain pyjama and a plain white t-shirt. However, this colour is also a favorite among ladies pyjamas choices.
Make A Beautiful Morning
If you are a sensible or smart type guy who loves to stay all time active in all phases, then go with this classic nightwear. You should try "Suits Harlequin all over printed pyjama" that fits exceptionally well with red full sleeve tee. It'll surely provide you with a dapper look if you pair it up with simple black slippers.
Have A Memorable Evening Dinner Selfie With Family
Most of the boys love to belong to the devil clan, that lousy guy avatar you so much adore. If you also want your cool evilness to appear in your outfit, try a white tee with a skull figure pyjama. For a stylish selfie with family, you must go with this getup. You genuinely get the real taste of dark-nights in this fresh style.
Say A "Goodnight" In Style
Men's' all-time favorite texture, classic Camo Poplin mens pyjama is undoubtedly a thing for you if you are strong type man. For all time, if you love to be active and confident, you can try this wacky style pyjama with slippers and a black tee for sure.  Make your night beautiful like a cool guy in this pyjama style.
Be a Real Bike lover
Are you a bike lover? Then you can't say "no" to this motorway printed pyjama that shines your outfit with sneakers and a cool t-shirt. If you're a man who loves to explore around for a night walk in a quirky getup, wear this one of the stylish mens pyjamas that will awaken your manliness.
All these designs and styles options are readily available at Bewakoof.com. If you also want to want to add special appearance in your nightlife with your perfect nightwear, then this is the ideal place where plenty of stylish and attractive apparel are waiting to shine your wardrobe in the best way. Find all unique styles and trends at this all-time favorite fashion spot.