Men's fashion has changed over the years, and this is no surprise. Fashion is constantly changing every season, and it can be hard to keep up with it. But, when it comes to men's accessories, watches are a staple. Aside from being functional, a watch is also a piece that never goes out of style. Even if you like a sleek minimalistic look, a cool and casual attire, or a more rugged cut, you can't go wrong with a good watch.
When it comes to the style you can wear with a watch, you can also mix it up, whether it's casual, dressed up, or even sporty. However, you don't have to buy a vast selection of watches to do that. Accenting your watch with the right strap is a quick and easy fix. A cool and laid-back watch can be made into a statement piece, depending on the strap you choose.
You might think it's overwhelming to select the correct watch strap because of all the available choices. Cloth and metal are excellent choices, but they don't have the flexibility that leather watch straps can offer. Metal can be a bit too striking, and when it comes to styling it, you'll have to follow some rules to pull it off. On the other hand, cloth watch straps look far too unpolished to work well with a more dressed-up style.
If you want to keep your wardrobe stylish but straightforward, leather watch straps are the obvious choice. They're effortless and can complete most outfits for all kinds of occasions. They cut down on the time you take for selecting your whole outfit, so they're also practical. Best of all, they can elevate your profile to a T, and here's how:
1. Exude timelessness
There's a huge difference between fashion trends and styles. You've witnessed that trends are fickle, and one can look ridiculous if it's not meant for you. The truth is that not all fashion trends are worth following. The difference is that style is enduring, but the ironic part is that style is also fluid depending on the person.
You'll have to know what cuts, colors, and materials work best for you. And, all these factors and combinations will build your whole style. Each person can have a different style that works perfectly for them, but it will be the predominant key to building a wardrobe that will never fail you.
In fashion, leather has always been a chic choice. Using leather watch straps is the easiest way to add a striking accent or an effortless statement. A site like Natostrapstore.com sells leather watch straps that can be elegant or edgy, no matter how old you are or what year it is. Leather watch straps are stylish, and that's the end of the story.
2. Match most styles and occasions
Trying to accessorize all kinds of outfits for different occasions can be tricky. Besides, not everyone has the time to mix and match pieces all day long. You might be busy, and all these fussing around can be such a waste of time when you need to bolt out the door.
Leather watches won't keep you from your schedule because they match most styles. Their versatility is the genius behind them. You might look like you spent some time trying to get your ensemble together, but, in reality, you just have two or three leather watch straps in a variety of neutral colors that work every time.
3. Look flattering even when dressed up or down
Most people think that using leather watch straps is meant for formal occasions. Sure, a shinier,sleeker black leather strap is a great way to pull together a whole suit, but leather isn't as rigid as they think.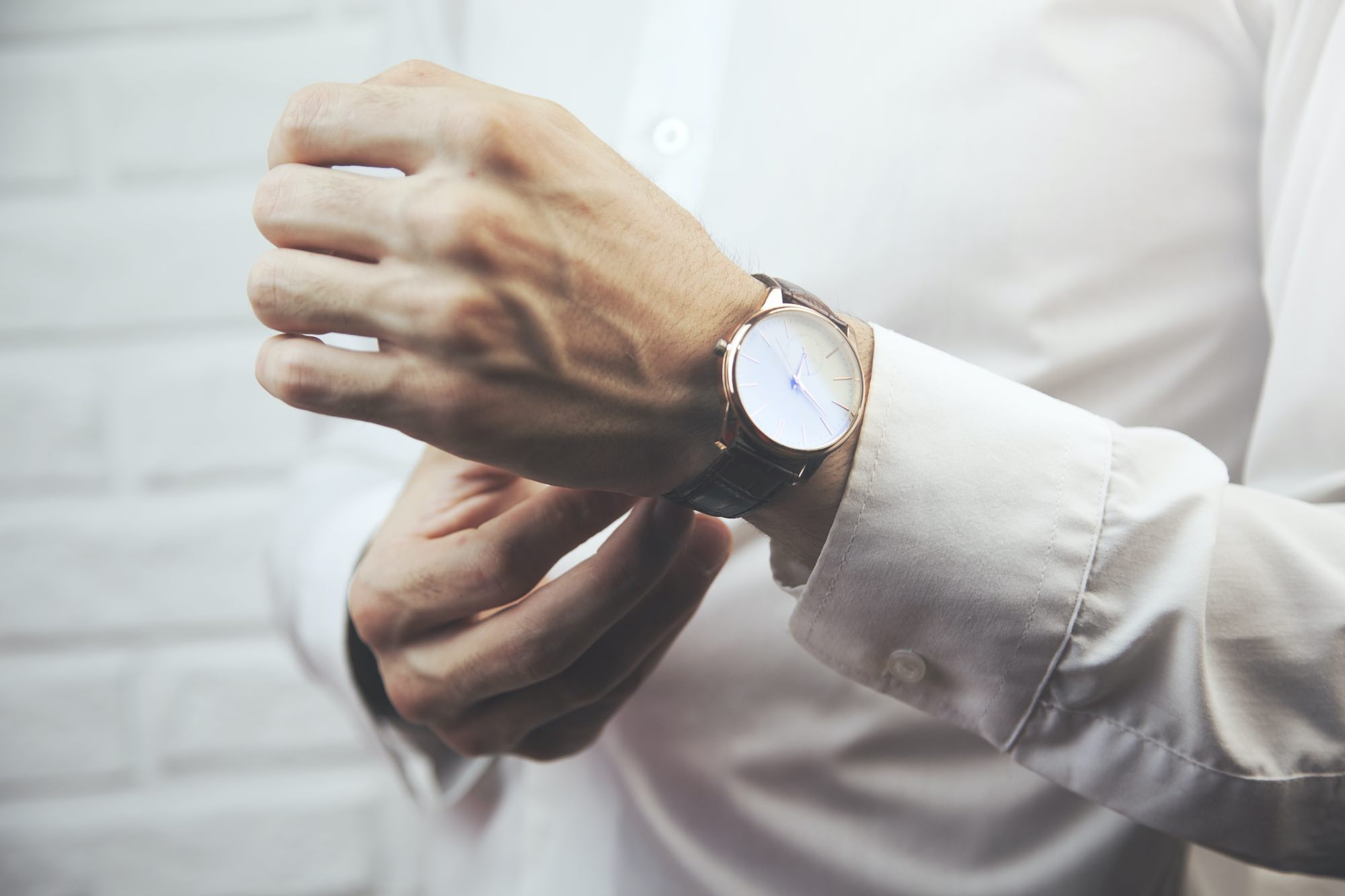 There are all kinds of leather straps you can choose from. Textures, colors, and patterns can make a massive difference to your whole look. A lighter shade can look more casual, and darker ones are fantastic for more formal styles. In terms of the type of leather, you can choose rally-style or cuffs for an everyday look, and more exotic leathers when more dressed up.
4. Pull your pieces together
You can think of a watch as the cherry on top of a sundae. After putting your whole outfit on, the watch is the pièce de resistance that polishes it and brings it all together. For the best impact, make sure that the type of leather watch strap you use matches all the other leather accents in your whole outfit. For instance, it's best if the leather watch strap you use matches your shoes and belt.
5. Simple but stylish
When it comes to leather watch straps, the saying, "Less is more," is true, unlike metal straps that can look a little too heavy and make your whole look unbalanced, especially if the metal doesn't match your complexion. It can also be tricky to match them with different styles and other accessories.
Leather straps look clean, sharp, and polished, without looking like you're trying too hard. If you're already wearing patterns and textures, a neutral leather strap can fit perfectly without looking out of place. Simple essential pieces should be part of any wardrobe because they're foolproof. You can't possibly go wrong even if you're dressing in the dark.
But, aside from its simple elegance, it can also simplify your life. Having so many watch straps to choose from can be so overwhelming. Sizing it down to a few leather watch straps will help you destress when you're getting dressed. And, when you look into the mirror, you'll always be satisfied and look well put together.
Conclusion
Whether you're a man who's very specific with your clothing, or a chill guy with an effortless style, leather watch straps won't fail you. They're so uncomplicated that they make easy gifts for men as well. And, since they're so straightforward, they're great for any occasion, lifestyle, and age, especially if you're a busy guy who just can't be bothered to deal with accessorizing.