It can take time to build up your professional wardrobe. Even getting a suit that fits right and is flattering can be a challenge for many men. One area that is constantly overlooked, however, is that of one's shoes.
There are many different types of dress shoes out there for men and a well-equipped individual should have a few different varieties in their closet. Many men, however, don't know how to distinguish one shoe from another.
Find yourself in that boat as well? Don't fret. Read on, and we'll walk you through the different dress shoe types for men.
Oxfords
If there's a standard for dress shoes for men out there, it's probably the oxford. You've likely seen these on the feet of just about every man around the office– that's how much of a staple they are.
Oxfords are great because you can find a dozen or more at essentially any shoe retailer. They are a staple of the men's formal wardrobe. If you don't have a pair, you need one.
What defines an oxford shoe? The laces, really. You can find oxfords in two different styles, one with the laces open with visible flats, the other with a close-laced system with the flaps hidden below.
The oxford shoe is a timeless and classy look, explaining why it's remained popular since the early 1800s. If you need nice, clean dress shoes you can't do much better.
Loafers
Where is the intersection of class and convenience? The loafer, the only dress shoe you can slip on without even having to bend down.
Loafers are classic dress shoes that don't have any laces and are distinguished by their easy, slip-on style. This is why they're a staple of many fast-paced traveling businessmen.
Loafers, sometimes still referred to as Penny Loafers, come in a wide variety of styles, colors, and materials. They are well suited to match with just about any outfit and can fit nicely into any event, no matter how formal.
Loafers can even be worn without socks on those hot summer days. Of course, only if they are made from light quality leather.
Loafers have just as rich of a history as Oxfords, dating back a similar length to the early 1800s. The fact that they're still so popular today speaks to their effortless style.
Dress Boots
Want to make a much bigger fashion statement than others around the office? It might be worth looking into dress boots, a staple of the Victorian era in England.
Dress boots are simply ankle-length boots that are made of fine leather and look sharp no matter the situation. Dress boots, unlike loafers, can be worn with formal or casual wear, giving them a versatility that is both envious and convenient.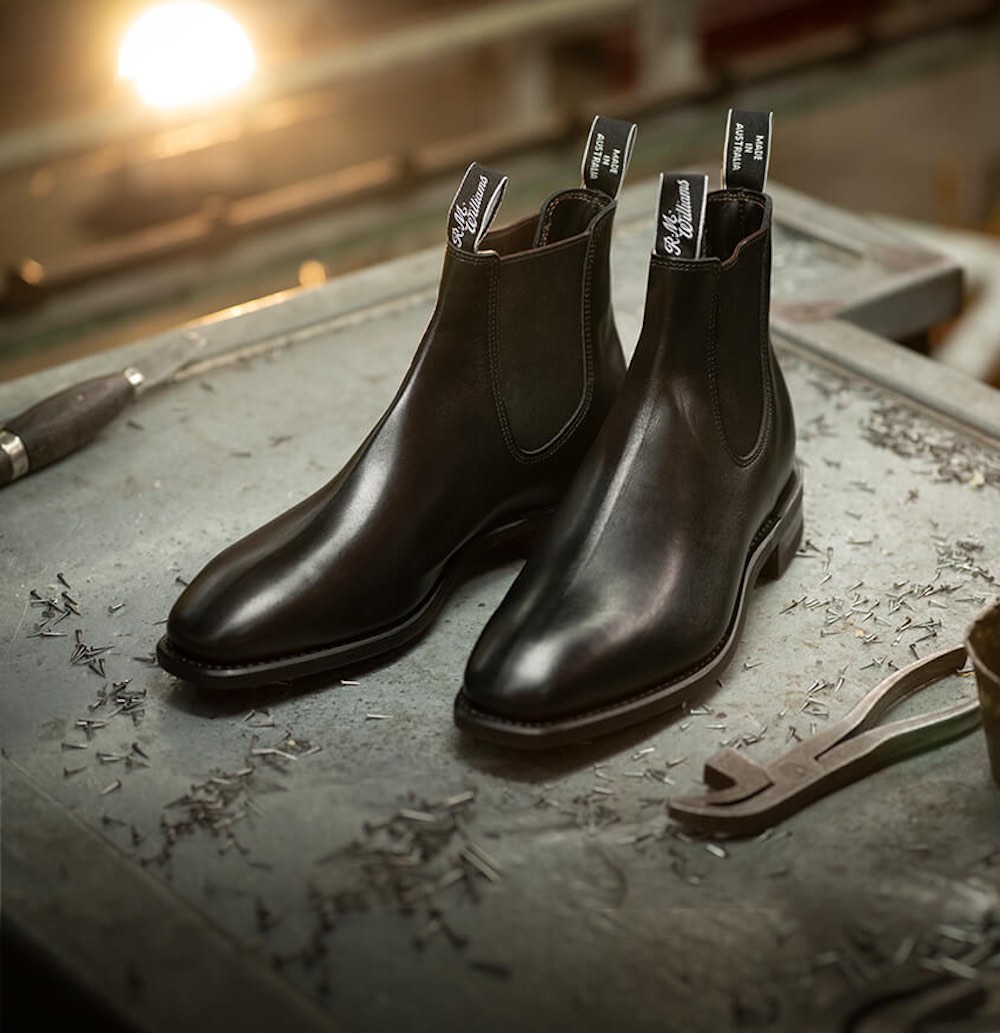 They also have the added bonus of being better equipped to take on poor weather conditions. Other dress shoes can get easily ruined on a rainy day, but dress boots can better stand up to the task.
Understanding the Types of Dress Shoes for Men
There are many different types of dress shoes out there. If you're a man learning about formal style, it's essential you understand the above three popular varieties of shoes.
Need more fashion advice? Keep scrolling our blog for more.