4) 1997 Signed Air Jordan 12 Flu Game
Back in 2013, a lucky ball boy known as Preston Truman, who had received a game worn pair of Air Jordan 12's, put them up for auction starting at $5000. These were no standard game worn shoes though, they were worn by Michael Jordan in what has been dubbed the "Flu Game" where he dropped 37 points whilst clearly being ill, and therefore these sneakers sold for $104,000. Any Jordan would pay through the nose to add these to their collection.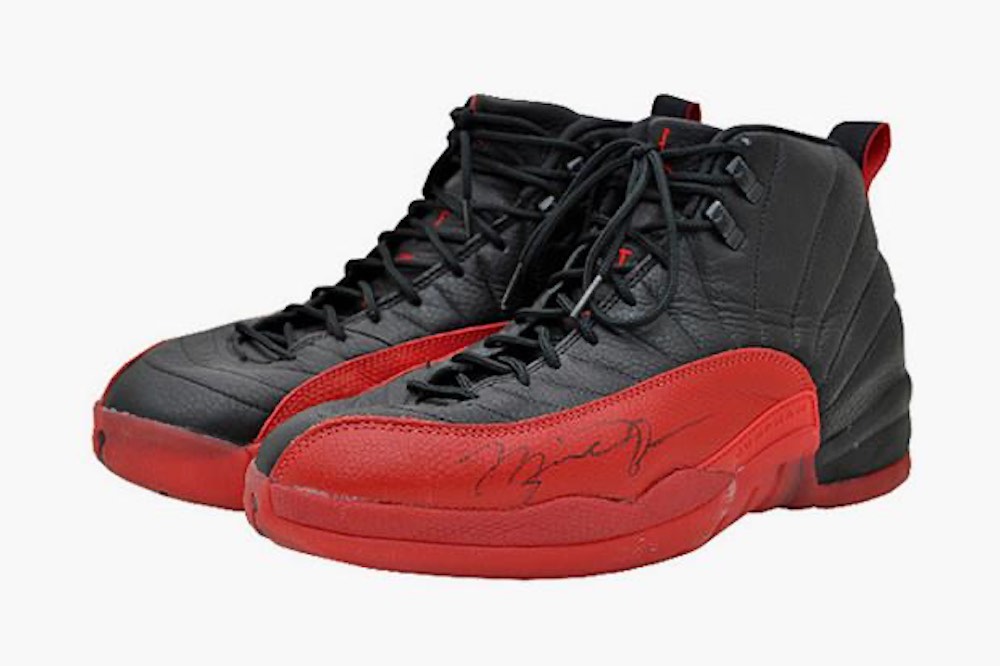 3) 1983 Signed Converse Fastbreak
This list should make it very clear that getting your hands on a sneaker worn by Michael Jordan is not an easy feat, and this was reiterated in 2017, when a pair of Converse Fastbreak's sold for $190,000, making it one of the most expensive Nike shoes ever. It was their historical importance that gave them such a heavy price tag, as they were the sneaker's that Michael Jordan wore in the 1984 Olympics, where the US won gold after a blowout final win over Spain. A rare pair of sneakers worn by Michael Jordan that doesn't come from the Air Jordan brand.
2) 1972 Nike Waffle Racing Flat "Moon Shoe"
The Nike Waffle Racing Flat "Moon Shoe," is the only shoe on the list that didn't need Michael Jordan for it to cost more than a house. Selling for $437,500 last year, these classic running shoes were auctioned in a collection of 100 of the rarest sneakers ever made, that were all picked up by Canadian millionaire, Miles Nadal. These Nike sneakers could be considered the most expensive sneakers in the world.
1) 1985 Signed Nike Air Jordan 1 Chicago
This pair of 1985 Air Jordan 1 Chicago's were not only signed by the man himself but were also game worn in his astounding rookie season. To this day, this colorway and model is one of the most iconic shoes in the world, so when this extremely rare pair of sneakers went up for auction, the bidding reached an astounding $560,000, making it the most expensive Nike shoe ever. In conclusion, Jordan is king when it comes to sneaker collecting. No one will ever fetch higher prices than MJ at auction.