Modern tech machines have been life-saving inventions in situations like a pandemic. For homebodies like us, the evolution of gadgets has been a blessing. Do you wonder if your house is tidy enough? Or if the air you breathe in is clear enough? Or is that floor good enough for your children to walk and play on, barefooted? Modern tech offers a whole bunch of smart house products that can be used specifically for making your house cleaner and healthier in the most efficient way possible.
Aren't you sick of rubbing your house clean? Your patience must be running thin and you must be tired of putting so much effort, time and energy into the same task on a routine basis. Cheer up! Modern technology machines are here to rescue. These smart house gadgets are specially designed for cleaning purposes that are more effective than ever.
Here are some of the most important high-tech house cleaning gadgets that you might need to make your life much easier and carefree.
Robot vacuum cleaner
When it arrives at the matter of house cleaning, a vacuum cleaner comes first. And what's better than an automatic robot vacuum cleaner? A robot vacuum cleaner comes with strong suction power but small body structure in various designs. It can reach the small corners that are hard to clean with the hand which is why it is undoubtedly the best way to get your house vacuumed in no time most efficiently. It is capable of vacuuming dust, dirt, and all the filth particles. It is automatically rechargeable and also comes with a Wi-Fi connection so you can even control this high tech device on your fingertips with the help of your phone via an app.
Quality air purifier
For leading a cleaner and healthier life, one must inhale the clean and fresh air, free from any kind of microbes and germs. The best way to get the air of your home environment clean and clear is to use Quality Air Purifiers. Air Purifiers use an internal system of high-quality filters with microscopic pores that trap all the unwanted airborne particles like dust, pollens, contaminants, etc. It works in a cyclic motion, pulls the air inside, filters it from germs like bacteria and circulates the purified air throughout the house and repeats the process with time intervals. If you want to know how they work and at what maximum capacity of results you can get when using it, there are many websites that offer reviews of each kind. These reviews will be of great help when choosing a quality air purifier for your home.
Efficient kitchen dishwasher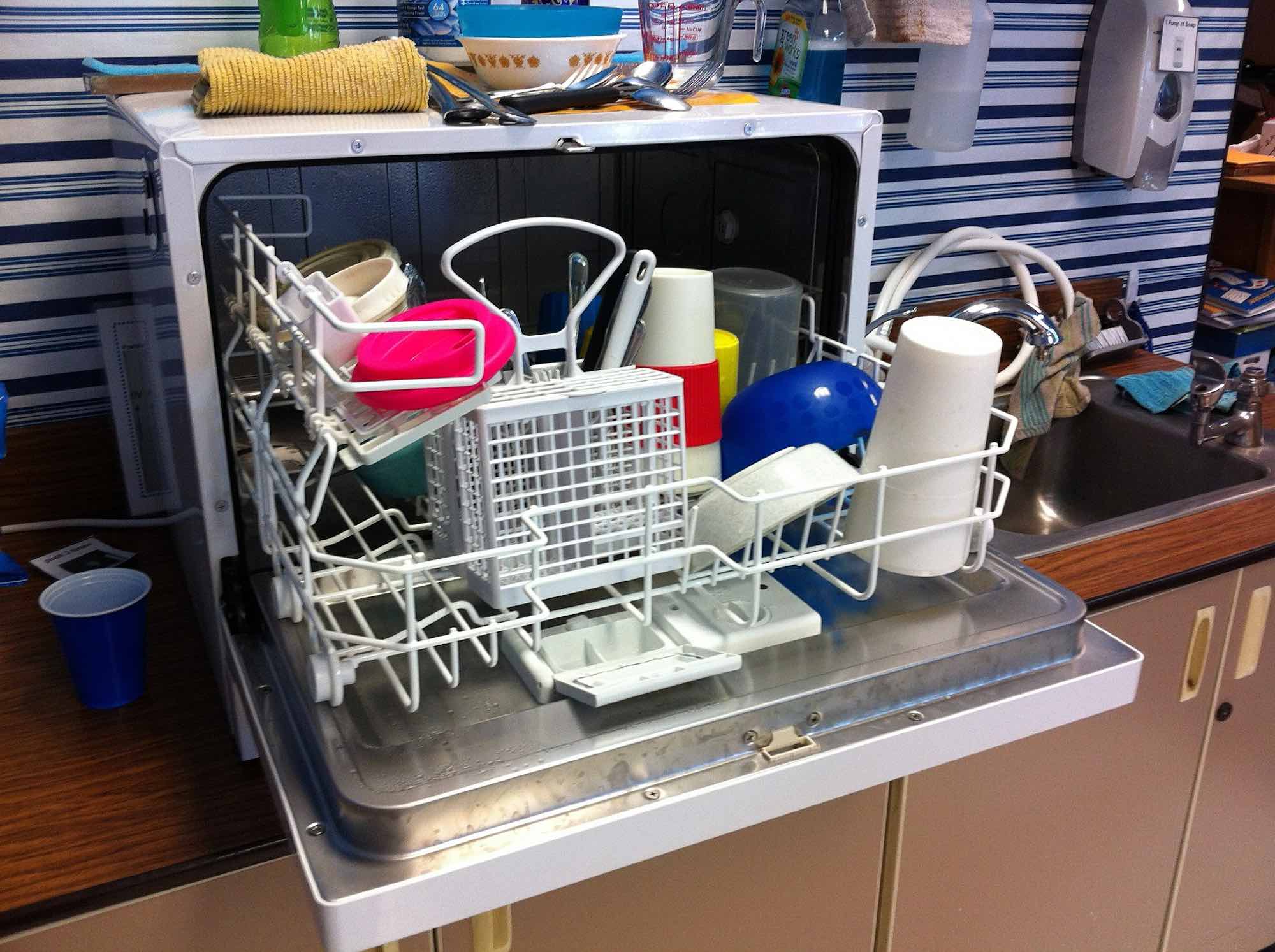 The easiest way to not let your hands get dirty by doing the dishes is to use a high tech smart dishwasher. This device is made specifically to fit in your kitchen looking like an elegant electronic appliance. It uses an effective high-temperature technique to get rid of all the microscopic germs and washes the utensils of all oil stains and grease. Just put the dirty dishes inside and they will magically be cleaned in a few minutes with a few button presses.
Automatic window cleaning bot
Now, don't these windows get so dirty in a short amount of time? And cleaning the windows again and again and reaching to all the higher one's doesn't sound like an easy job. But it will become easy once you have an Automatic Window Cleaner in your house. This is a modern tech device that will make window-cleaning a piece of cake. You can control it through a remote controller that comes with it and easily clean all the windows of your beautiful house. You can even control it via your mobile phone with a Wi-Fi connection and a controlling app.
Touchless trash can
When throwing the garbage out, a touchless sensor trash can is the object of convenience. It is hygienic and protects you from the microscopic parasites lingering in the trash, waiting to get attached to your hand as soon as you touch the lid of the trash can. But guess what? You don't have to touch the trash can at all. Touchless trash can comes with sensors that detect the movements of your hand, when you want to throw something inside, it automatically opens up the lid so you never need to get your hands dirty whenever you want to throw the trash into the trash can. It also comes with a large bin bag with great capacity.
If you're a fan of high tech, these modern technology machines might be very helpful. If you're someone who prefers hand cleaning for your house, try experiencing smart house cleaning gadgets as well. Don't run from the advancement of science and technology, embrace it.