Contrary to common belief, men play an integral role in raising their children. Gone are the days where fathers were only expected to provide for the family, and play no role in actively raising their kids.
Today's dad can be described as a versatile and prudent individual. He is more involved in day to day activities of raising their kids. While this is an important step in ensuring that your kid develops well, how can you benefit as a father?
Ideally, there are numerous health benefits that you can experience by getting involved in raising your kid. And this goes far beyond being an ordinary family man. I'm talking about helping out to change your kids diapers, taking your kids to the park and helping out with homework among many others.
According to research, a dad who is involved in raising his kid experiences a number of benefits. This is not to say that the children themselves don't benefit in any way. According to the research, the kids tend to learn better, have an improved self esteem and are less prone to different cognitive conditions such as depression.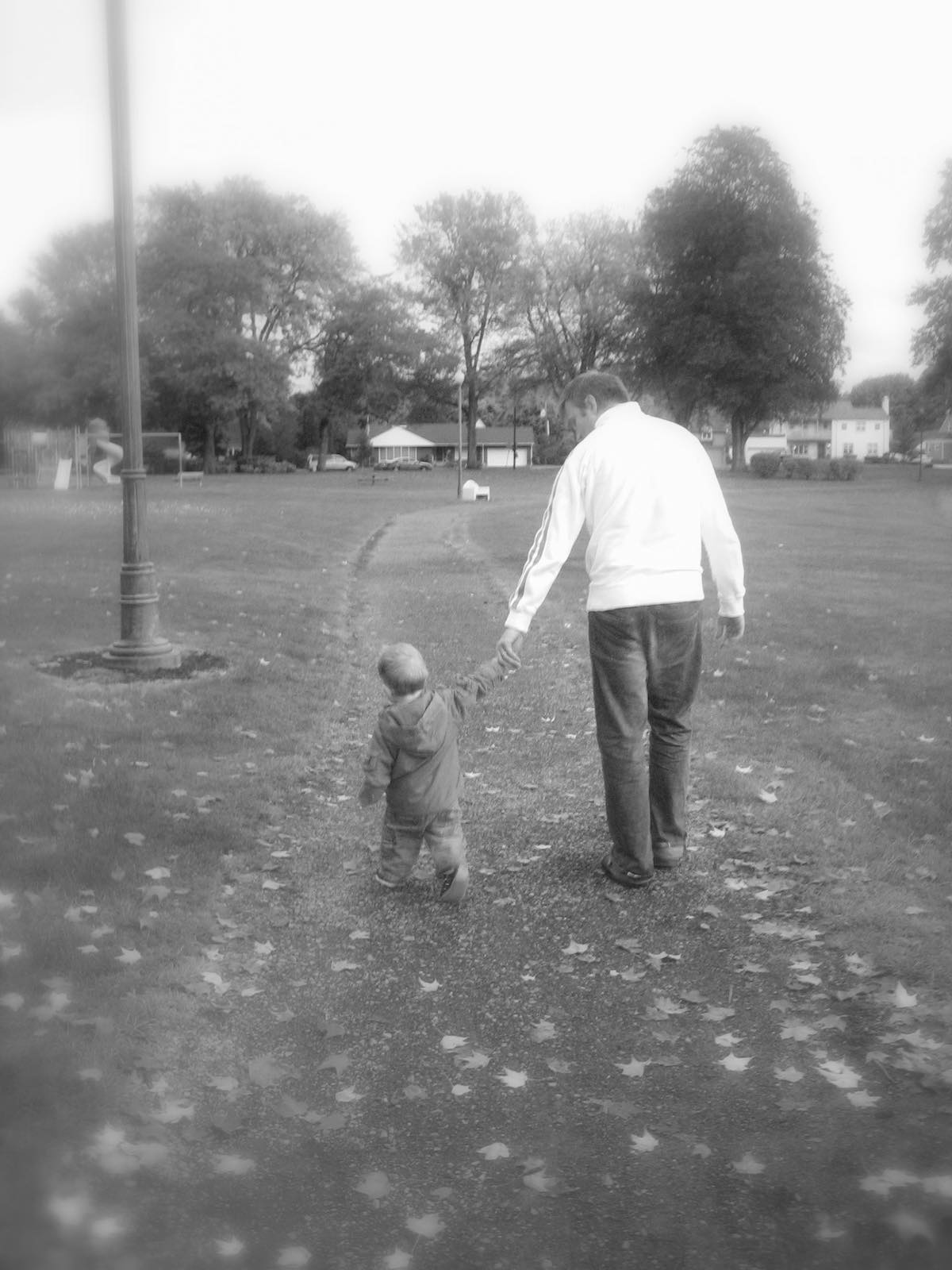 So, what are the health and physical benefits that you can experience for raising your child actively? Remember that although a vast majority of people think of parenting as something complex, this is not always the case. Buying your children food, clothes and entertainment toys will go a long way to proving parenthood. Some activities or toys can be a bonding moment between you and your child, one of these is having something like personalized bobbleheads. You can learn about modernbobbleheads  online. You will be surprised at the variety of bobblehead dolls that you will find. Perhaps the best thing about this site is that you can get your hands on a custom bobblehead doll that has been designed to meet your specifications.
You Will Be Inspired to Ditch Bad Habits
Parenthood is all about being a good role model to your children. This means that you not only have to teach your children how to behave well, but you should also lead by an example.
After all, you wouldn't want to smoke or come in drunk everyday. Would you? There have been different testimonials as to how fathers have ditched bad habits such as smoking and drinking, solely by focusing on parenting.
According to research, men who actively participate in raising their kids are less likely to cultivate different habits that are dangerous. These habits include, but not limited to drinking uncontrollably, smoking, and riding motorcycles dangerously.
It follows that due to the fact that you have a formidable structure within you, such as your wife and children, you will most likely find it easier to go home. This way, you will tend to automatically do away with any bad habit that might compromise your family unit.
It Makes You Eat Healthy Foods
Eating healthfully goes a long way in ensuring that you live a healthy life. In today's society, eating a healthy meal will make a world of difference in avoiding different social diseases such as diabetes.
However, this is not the case for every man. For the most part, many single men tend to feed on anything that they deem fit. This includes taking unhealthy snacks for dinner, breakfast or lunch. Whilst this might be healthy, it's not always the case.
Actively being a father means that you will actively participate in developing your child's menu as well as ensuring that your child eats healthfully. At the same time, you will learn the importance of healthy diets and end up eating healthfully as well.
It Makes You Physically Fit
If you've been around children, you've probably noticed how active they are. Normally, kids can make you hassle, even for the simplest thing, in an uncanny way. And this is quite beautiful.
Once you delve into fatherhood, you'll be positioning yourself to manage your toddlers every expectation. Whether your kid wants to play around in the park , or simply rearrange his room, you should be there to offer help.
While this might seem daunting, it is actually a great way to physically exercise your body. Since you will be ensuring that all your toddlers expectations are met, you will end up being physically active, thus exercising your body in an incredible way.
It Ensures That You Get Regular Check-up
Generally, men are less likely to keep up with their monthly schedules to visit their doctor for a check up. Although this can't be explained, perhaps the feeling of macho invulnerability or simply being scared is what makes men avoid going for checkups.
There are many benefits of regularly going to your doctor for checkup. More so, going for regular check ups in today's world, is of utmost importance. You will be in a better position to.manage a number of diseases, thus ensuring that you remain healthy.
Once you become a father, you will be required to maintain a regular check up schedule for your toddler. Since you will be ensuring that your kid doesn't miss any scheduled check up, you will be learning the importance of keeping a regular check up schedule.
It Relieves Any Stress in Your Life
Regardless of the stage of life your child is, it goes without saying that children create different stressful situations in many ways. Ideally, this is their nature.
However, while this might be the case, children can equally work wonders in relieving stress from your life. Take your time to imagine walking into your house from work and finding your son or daughter jubilant to see you. The feeling that you will get is unmatched!
According to research conducted on families, it indicated that fathers who have stable relationships with their children are less likely to be affected by stress. It further indicated that such fathers are less likely to develop different health conditions such as insomnia, fatigue, dizziness, chest pain and many others.
It Improves Your Self Esteem
Fatherhood is a beautiful thing, and today's fathers are in the forefront if redefining what being a father means. Today, fathers tend to spend most of their time with their children, and not pursuing their own interests.
For any man, having a sense of self worth and pride is a powerful thing. While there are many ways that you can boost your self esteem, being a father ranks highly.