Did you know that there are 18.2 million veterans in the United States?
That's a lot of volunteers and draftees.
One of the reasons so many sign up is because of the list of benefits they'll get for doing so.
Wait, what are the benefits of being a veteran? Do they go beyond college assistance and a steady paycheck?
Don't dismiss the army dream yet, we're here to clarify everything for you.
In this guide, you'll learn the military benefits for veterans. Read on and discover what you can get for rendering an honorable service to your country:
1. Long-Lasting Care
When talking about medical care, the longer you need it, the more expensive it becomes. But giving care to aging relatives is often a must. That's why if you're a veteran, you become eligible for the Aid and Attendance program.
It means you can get funding to cover nursing home costs alongside assisted living programs and other options for long-term care. The Aid & Attendance benefit can net couples up to $25,020 each year to cover a huge portion of costs associated with long-term care.
Veterans with surviving spouses are also part of this program. They're eligible to get up to a maximum of $13,560 annually. As long as it's to cover long-term medical care, this program will aid you.
2. Caregiver Support
Veterans requiring care at home are in luck since the Department of Veteran Affairs covers them.
Although their program might not offer any form of financial aid, they get a free line of assistance. They can also avail of a caregiver support coordinator to alleviate the stress of caregiving while guiding them with military benefits.
3. Death Benefits
Around 300,000 American WWII veterans live in the United States. The passing of a veteran is always a tragedy, but their families will get some unique benefits in return. Living relatives can request for the U.S. flag to drape over the casket and a Presidential Memorial Certificate, in honor of the veteran's service to his counter.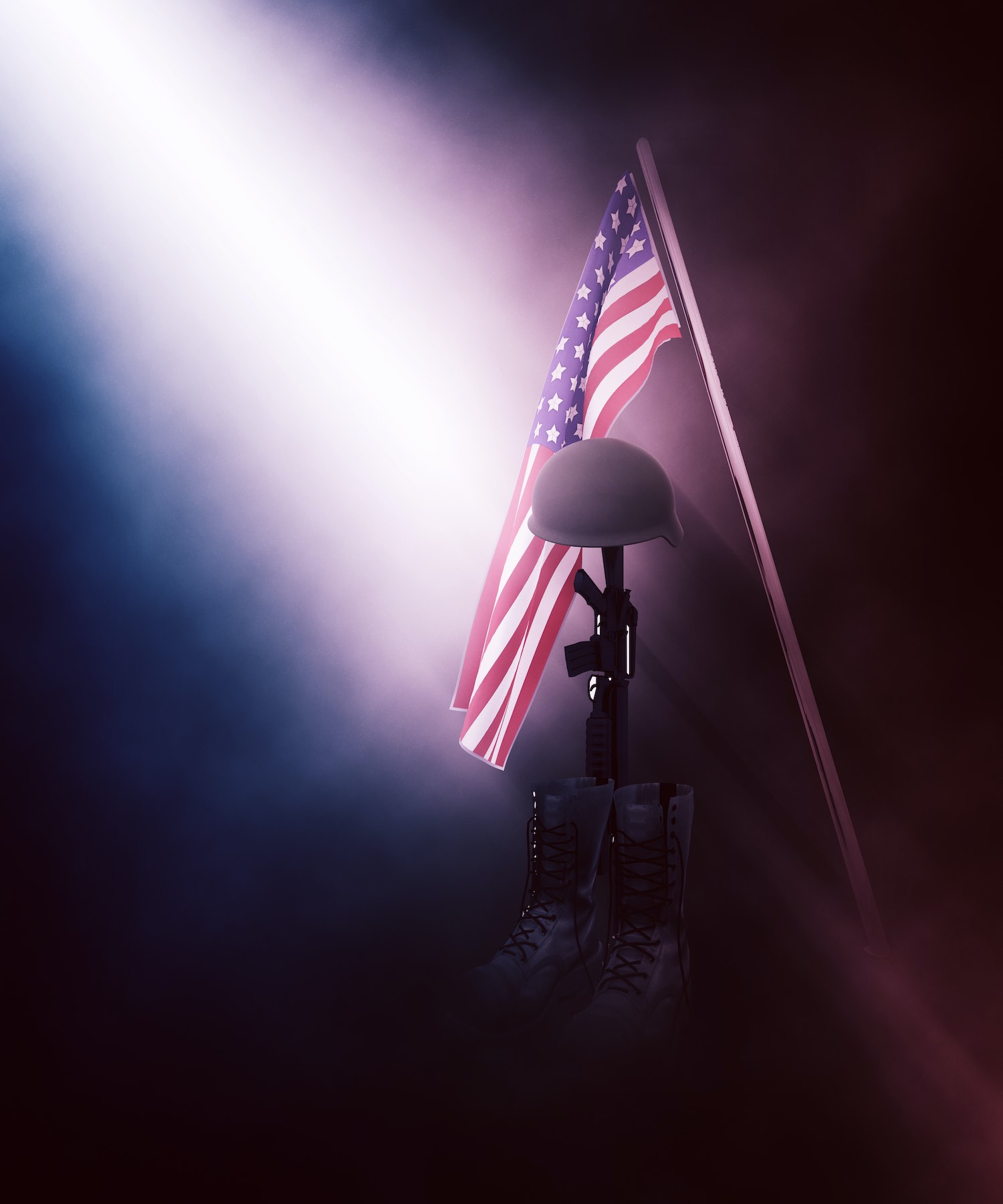 Aside from this, the Department of Veteran Affairs also offers other benefits in this scenario. They also offer grave markers and headstones, free of charge.
4. Non-College Degree Programs/Certificates
The GI Bill helps veterans get credits for their college degrees. But what's more, this Bill can also help fund training certification courses and other vocational training programs. This includes HVAC repair, emergency medical training, cosmetology, and truck driving.
It's a great benefit if you're a veteran who wishes to pursue career paths without the need for a college degree. The VET TEC program offers more non-college degree programs like coding boot camps and programs related to information science and software training. You can also avail of IT certifications since several are free for veterans.
5. Transfer GI Bill Credits
For veterans, their GI Bill credits won't go to waste if they opt not to use it. After all, they have the option to transfer their benefits to their children or spouse. Take note, you must fulfill specific requirements for the transfer:
• You completed at least 6 years of active service
• You must agree to add 4 more years of service
• Your beneficiary must enroll in the Defense Enrollment Eligibility Reporting System (DEERS)
You can transfer these benefits if you're a veteran on active duty or in Selected Reserve. If you satisfy these requirements, your dependents will get housing, tuition, and books, and other supplies. These benefits can last up to 36 months.
6. Free Tax Preparation
Veterans and their immediate family can avail of the free tax prep. It's possible through the Volunteer Income Tax Assistance office within all military bases. People manning these offices will have the right set of skills to work with the complications native to the military tax.
7. Life Insurance
In some cases, veterans will have a harder time getting life insurance. It's a prevalent problem especially for those who got injuries while performing their active service. But the military prepared a life insurance program to compensate for this issue.
With the Service members' and Veterans' Group Life Insurance Program, vets can get life insurance policies specifically tailored to their needs. It can provide up to a maximum of $400,000 per policy.
The best part is that the program's premium rates are competitive. You're never short-changed. It's one of the benefits of being a vet that can let you prepare for the future.
8. Mortgage Aid
Focusing on your active service can often leave you struggling with some life aspects. If you're a veteran having a hard time making your mortgage payments, the Department of Veterans Affairs got you covered. They offer options for repayment assistance, which comes in various forms like:
• Repayment plans
• Loan forbearance
• Loan modification programs
The VA loans are great for veterans in need of additional assistance. It's especially the case for homeless ones.
9. VA Foreclosures
The VA has an exhaustive list of homes. They service these houses using VA loans, and they went into foreclosures. If you're looking for a real home or an upgrade to your existing one, you can use this list to buy VA-acquired properties at a discounted price.
Take note, this list isn't exclusive for veteran use. But of course, veterans will receive preferential treatment since it's targeted for them. These properties also qualify for VA financing, making it lucrative.
If you're an elderly veteran, look here to get further assistance regarding elderly veterans benefits.
10.  American Corporate Partners
This program aims to connect veterans with top companies for employment. It's also a great option for mentoring and other services related to career development. It's a great option if you're a veteran looking for a stable job after finishing your military tenure so you can use some help writing civilian resume writing.
Learn the Benefits of Being a Veteran Today!
These are some benefits of being a veteran. Use this guide to help decide whether enlisting in the military is worth the long-term benefits.
Did this guide help you decide on whether the army life is for you? Do you want to read up more informative guides like this one? If you do, feel free to start exploring more of our posts today!