Christmas is the perfect season to show everyone how much you love them. Whether it is a thoughtful gift or maybe a DIY item, we are pretty sure that person, in particular, will appreciate what you gave them.
However, sometimes, we can't get the right idea for a gift for someone. If you're having trouble with picking a gift for your Dad, don't worry. Here we list some ideas, and also will give you some tips to help you decide what the best present is.
Selecting a good gift for your Dad isn't that easy sometimes. Mainly because there are a lot of things out there, you can offer! But today, we'll make your life a bit easier by showing you how to pick the perfect Christmas gift for your Dad. Let's begin!
How to choose a Christmas Gift for your Dad
Here we list some ideas you can pick to give a fantastic Christmas gift for your Dad. They are effortless but have a lot of meaning.
Spend some time together
A gift doesn't necessarily have to be physical. Sometimes, people enjoy your company. Whether your father wants to go on a trip, camping or fishing, he'll appreciate that you're there spending time with him. Make sure the two of you talk a lot; it doesn't matter if the conversation doesn't go anywhere. Your Dad will enjoy a relaxing day with your company.
Frequent gifts
If you can't think of something in particular to give him, monthly clubs may be a good idea. Do you know if your father has a hobby? Even if he doesn't, a gift that arrives once a month is something to make sure he knows you always think of him.
You can select multiple month clubs, from some dedicated to the kitchen, others to wine and books. Whatever is your pick, make sure it's something, though, especially for your Dad.
An actual item
If you can't think of anything else, you can stick with an actual item with the old option. It doesn't matter if you purchase the product or make it yourself. Either way is a good option.
Corny gifts are some of the best ideas. For instance, you can choose to give them a t-shirt, a custom mug, a badge, or anything else with a particular message dedicated to your Dad. Instead of going for the clichés, such as "best dad in the world," we recommend writing something original that only applies to him!
Are you not convinced?
Still, if these ideas do not convince you, don't worry. Here we have a list of four items you can consider giving your Dad on Christmas.
A Grill
The best barbecues are those made by your father. However, how can he make one without a grill?
You can choose to give your Dad a grill if his old one doesn't work as it should, or if he doesn't have one. There are plenty of options you can choose from, including smoking grills, gas grills, and charcoal grills.
Not sure if an infrared grill is right for you? Check out this pros and cons list.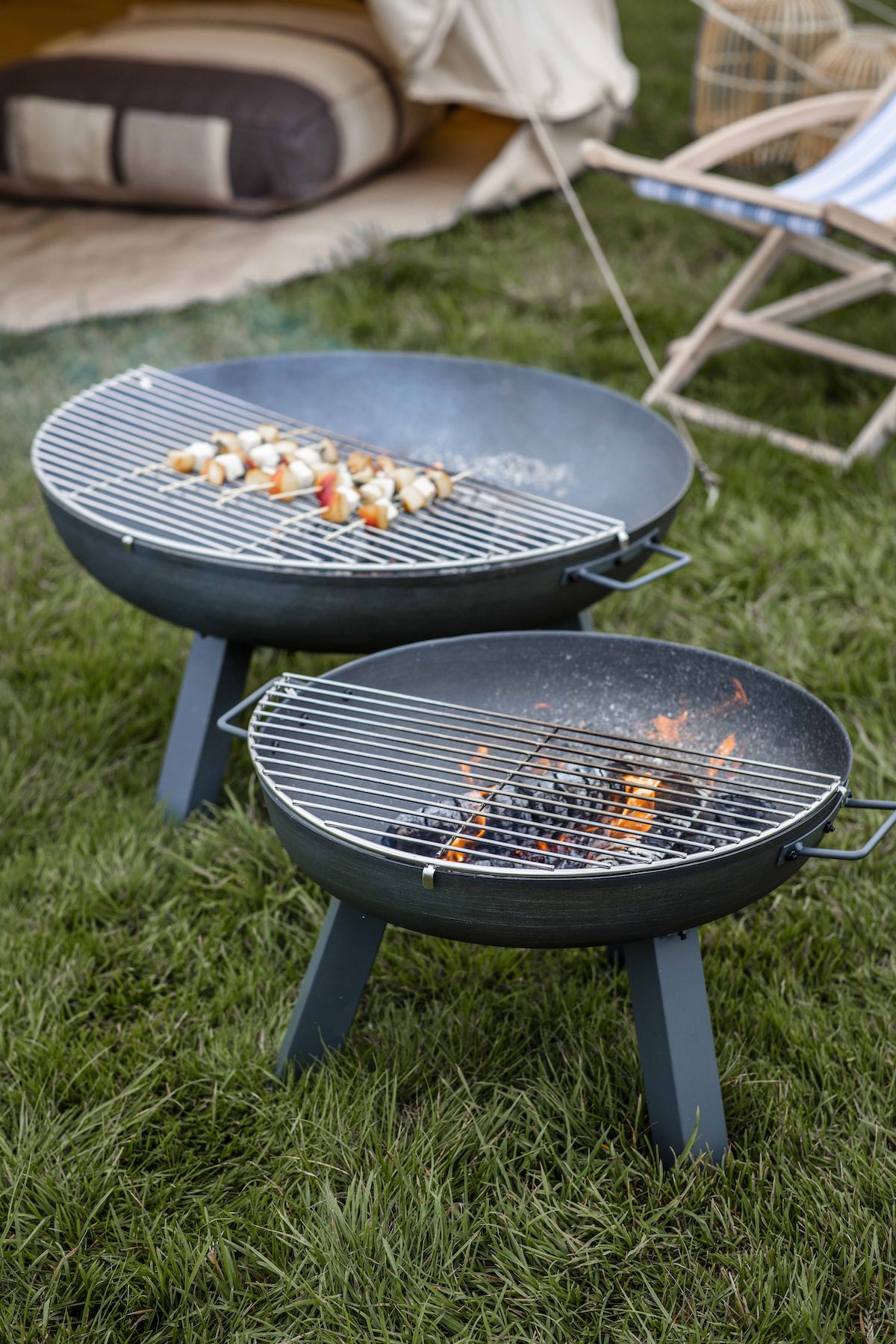 Grills are not expensive, although most of the time, people tend to choose their new cooking tool based on their needs. Here you can find some of the top-rated gas grills below 1000 dollars.
Armrest Table
Some items are meant to make your life more comfortable. Another recommendation we have is a clip-on sofa armrest tray.
These items are made of bamboo. These little tables are perfect for replacing those console side tables that consume so much space around your house. They create more room around the living room and bring more comfortableness to your Dad's everyday life.
Your Dad will hold on to his new armrest table, phone, drinks, and even snacks. This item is perfect for those movie nights or any other relaxation session.
You can order this armrest table from Amazon.
A personalized leather wallet
Wallets always come in handy. You can make your Dad finally get rid of that old wallet by giving him a personalized leather wallet.
These wallets are "personalized" because they contain a message in your handwriting. You can also include your Dad's name or initials as a monogram. It's a unique and perfect gift!
Find this item at Etsy.