Eggshell paint isn't as lustrous as satin paint, and not as durable in some circumstances, so is it even a good choice when buying? Absolutely. While it gives great coverage and matt finishes, a reliable eggshell paint can do so much more.
I can prove just how with these five handy tips when using eggshell paint.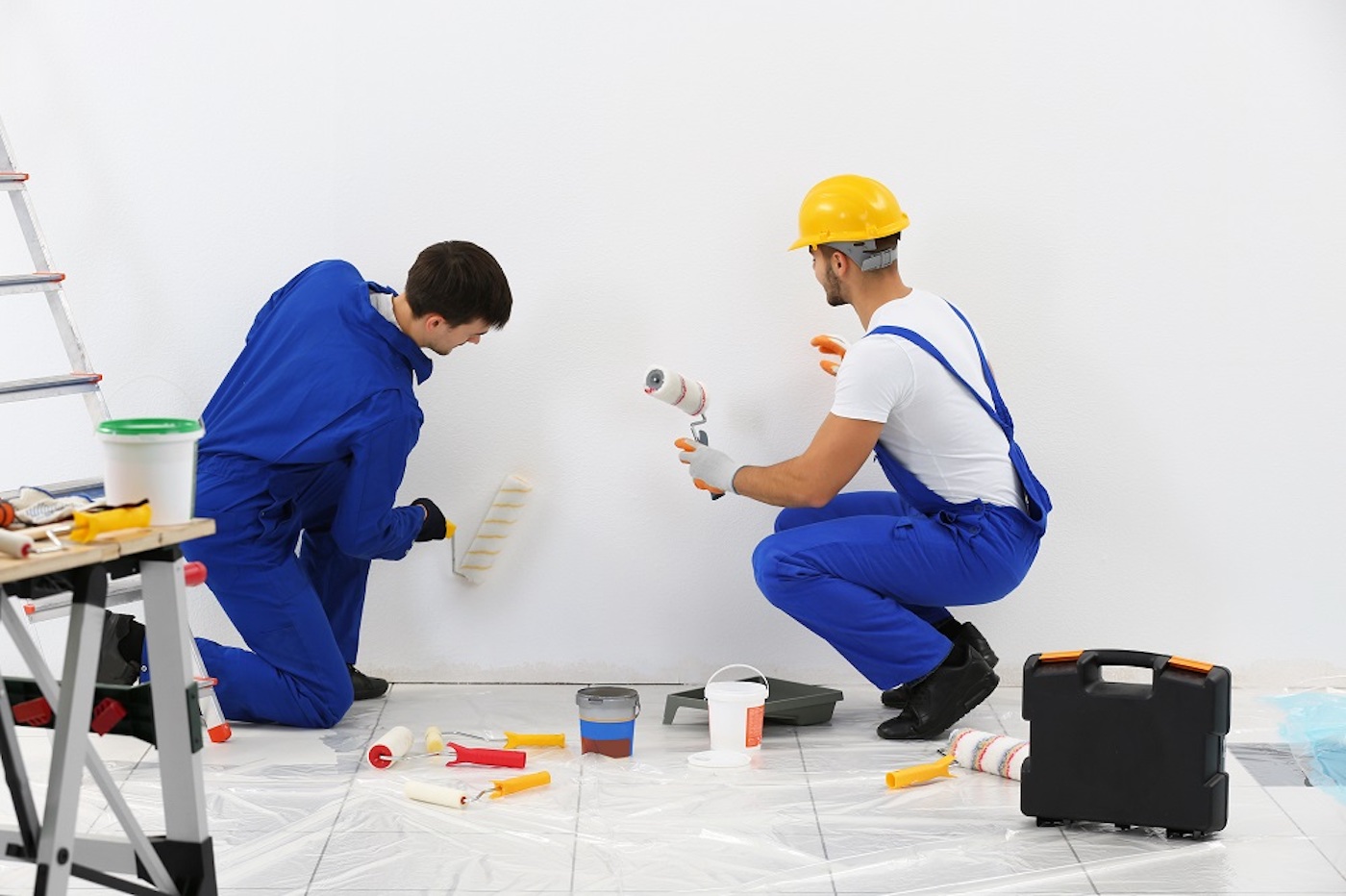 1- Get Sweet With Sugar Soap
Eggshell paint is low sheen and typically has a matt finish on the wall. That means if you throw a few coats on a wall that isn't primed correctly, the finished job won't look right at all. Without having to give a surface a deep clean, get some sugar soap. It will help pull all the nasty stuff off the surface, especially if you have a bumpy surface, and will make it easier to paint afterwards.
And if you're going over gloss paint, especially if it's on a door, start by using some 120 grit sandpaper, so the primer and eggshell paint has something to cling on to.
2- Eggshell cover imperfections
With a lower sheen, eggshell paints are less reflective. Have a bright space with a few imperfections on a wall or floor, and any high sheen paint will highlight as such. Use eggshell to your advantage to hide imperfections.
3- Seriously, Eggshell only cover imperfections
For the longest time, I was extremely lazy with regards to one simple DIY job here in the house. Whenever someone opened the living room door, if they did it too fast or didn't hold the handle, the door would naturally swing on the hinges and always hit the wall.
I put off buying and drilling a drill stop into my skirting board because it was hardly a problem that would suddenly fix itself, right? Well, when I did finally do it, I found myself admiring my handy work before becoming fixated on the small hole the handle had been slowly cultivating over time. This is where eggshell paint comes in.
While eggshell is amazing at helping blend in over small patches, make sure you fill in any lines, cracks, or holes properly. While old-school gloss can "gloss" over a hole in the wall with a few oats, eggshell will always want to sink in. Get some caulk out and fix imperfections before using eggshell paint.
4- Eggshell doesn't act like an eggshell
Confession time. I personally get annoyed that this paint type is referred to as eggshell. I know that is supposed to evoke the look and sensation of an eggshell, but what is the first thing people think about when they hear "eggshell"? Brittleness!
It leads to an assumption that eggshell paints can't be durable or hard-working, which is why many people reserve it for use in their homes and not high-traffic areas. This couldn't be further from the truth. Many brands like Dulux and Crown have to advertise many eggshell products as "high-performance" or "durable", when in fact most eggshell paint is simply good enough to use.
Don't get caught out by these terms when buying eggshell paint. Just find a respectable brand selling eggshell paint at a reasonable price.
5- You want an eggshell bathroom
The bathroom is always the trickiest room to paint in your home. It has nothing to do with site or shape, but the simple fact that it has so much moisture. If you think the same eggshell you've been using in your living room and hallway will work in the bathroom, you have to know some of the risks you're taking, especially if it's an acrylic eggshell.
If a bathroom can't ventilate well, moisture will have nowhere to go but the walls and ceiling, leading to mould. Now, some special eggshell paints are sold as mould-inhibiting paints, but in all honesty, I recommend just getting a decent acrylic-based eggshell paint, especially if you're painting multiple rooms the same colour. Acrylic wall paints have a bit more resilience and would be seen as more washable, i.e. they can handle more moisture.
No more walking on eggshells!
That's all I have right now for expert eggshell advice. I'm hoping you'll at the very least have learned something new with eggshell which will make it easier to paint with in the future. Just remember, eggshell is more forgiving than you think.