If you've just married the love of your life, then congratulations! You're in for a fun ride for the rest of your life. As you know, you may experience various challenges, but your love for one another will be able to help you push through and live a fulfilling life.
Thankfully, this process usually starts with you and your partner deciding to get a house for yourselves in order to formally start your family.
Unfortunately, just the idea of having to move – the packing, the organization, the travel, and even the unpacking – can become extremely overwhelming extremely quickly. In turn, you might get turned off at the idea of having to make a house to move to your dream home.
However, with a few handy tips, you may be able to conduct the house move of your dreams. In fact, some of these tips can make your life much easier as they encourage you to be more proactive in your pursuit of a great house move. Here's how this should work:
Visit your neighborhood to do a variety of tasks. If you need to visit the new neighborhood of your new home, you should probably ensure that you're not just reserving the trip to meet your NYC movers or to submit some documents. Rather, make sure that you're maximizing the time you have outside the home to do tasks that your move requires outside trips. For instance, you may use this opportunity to submit requirements to your homeowner's association, or perhaps even buy packing materials so you can avoid any hassling return trips to the mall or hardware store.
Organize the inventory as soon as you finalize your plan to move. Once you decide that you want to move in a few weeks, it's important to start organizing your inventory right away. This way to be able to identify just which items you want to keep, sell, or throw away without having to carry all of them to your new home. This method is also a great way to sort things you only as individuals and get the things you want to keep as a married couple.
Create a proper timeline doesn't impede on your professional and personal obligations. It's important to ensure that your moving timeline follows and stays consistent with your existing routine. This means shouldn't interrupt any important business meetings objects that are still ongoing in order to ensure that your professional and academic lives won't be compromised. Likewise, organizing a schedule ensures that you only get to use your free time or paid leaves  to accomplish important parts of your move. You may also allocated a time you can meet her employers or your teachers in order to discuss how your move might affect your status at work or at school.
Pack things across days. If you're about to pack your things try to make sure you do it across different days instead of allotting a single day to rush your entire packing process. This way you'll be able to pack certain things that belong in different rooms and still be able to recheck your things and reorganize the inventory should it be necessary.
Buy your packing things once. Aside from setting aside multiple packing days, you also need to make sure that you buy your packing things only once. This way, you'll avoid having unnecessary trips to the hardware store that can become a waste of time and gas. Remember, you may be able to use your time in the store to buy twice as much packing materials as we need in order to make sure that everything is accounted for.
Hire professionals to assist with the logistics of your move. If possible, you may want to consider hiring professionals such as apartment movers especially if you're conducting an extremely specific type of move. For instance, house moves differ from apartment moves, and finding experts in that particular type of move can expedite the process tremendously. Apartment moving companies have the right skills, resources, and training to be able to assist you and your spouse when moving to an apartment. Moreover, certain movers have specialized services you might want to check out, such as full-service moves, storage, and even transportation services.
Newlyweds And House Moves: Make It Work For You And Your Spouse!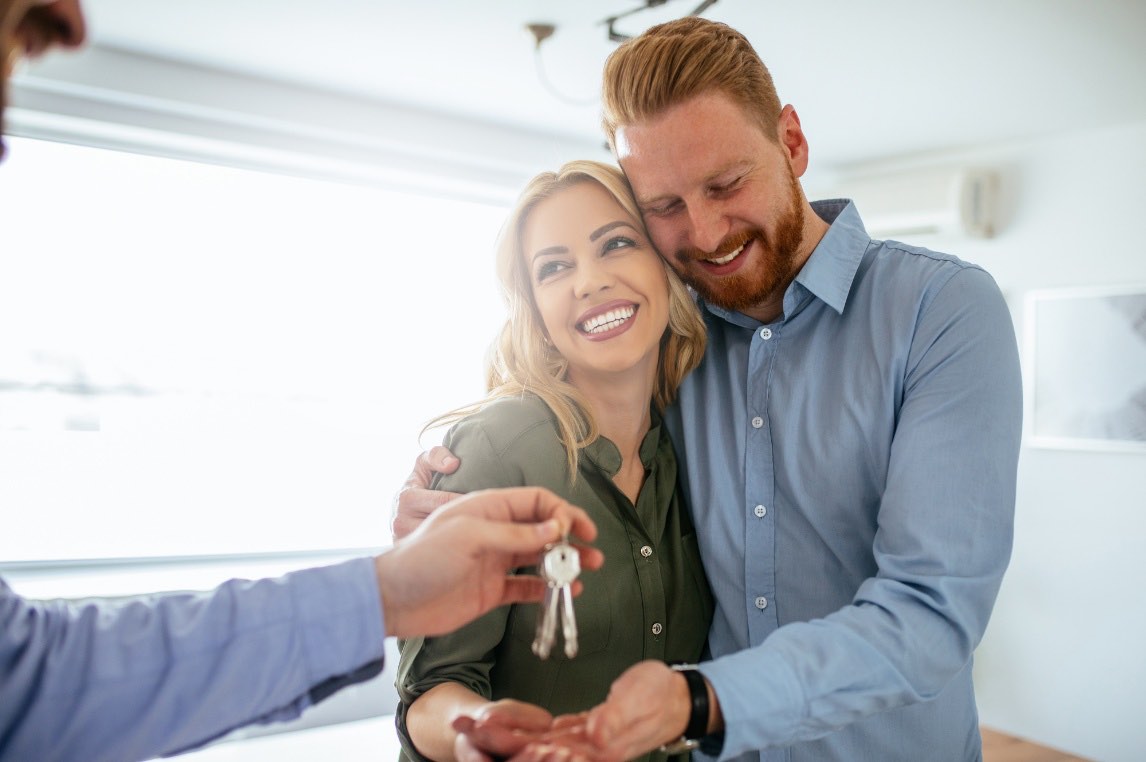 With the above tips in mind, it's important to remember that you can actually make your dream house move possible with your spouse. In fact, it simply takes a bit of proper planning and the right execution in order to ensure that the house moves you're planning turns out to be a success and won't cause any troubles on your end. Remember, it's about having a unified approach and a straightforward list of tasks that you can accomplish despite burdens in your schedule. Good luck and have fun!