Are you getting ready to move? Do you feel overwhelmed?
If so, you are not alone—moving is one of the top five most stressful situations in life. Don't worry; there are moving tips to help you plan a move.
Keep reading to learn how to plan a move and minimize your stress.
1. Keep a Notebook Dedicated to the Move
To help simplify the move, make a notebook with all your moving information. Keep this binder separate from all your other agendas or paperwork.
You can include everything from checklists, budget, contacts, receipts, and more. Keep everything all together, so you aren't scrambling to find information when you need it.
Create a moving checklist for this binder. Be sure to include a timeline so you have deadlines to get everything done. By visually organizing your move, it will help you stay organized to handle the various events.
2. Create a Moving Budget
As you start to prepare for your move, you need to calculate what you want to spend. Whether you decide to hire movers, use shipping containers, or move on your own, you still have many expenses to work through.
Moving costs you need to plan for include:
• Moving boxes, tape, and supplies
• Movers and/or renting a truck
• Travel costs such as lodging, plane tickets, gas, and food
• Storage units if needed
• Temporary housing accommodations if needed
• Bills at your old home and your new home to start service
• Savings for an accident or emergency during the move
If your employer assists with your move, you need to determine how much they offer before you start spending money. Keep your receipts to see if you can use them for income tax reductions or government grants.
3. Decide if You Want to Hire Movers
If you don't have family or friends to help you or move out of state, it is wise to hire professional movers. It might be worth the extra cost to have someone take a few items off your to-do list.
Don't hire the first moving company you interview. You should get at least three quotes before deciding which company to use. Don't forget to check reviews and make sure they are properly licensed and insured.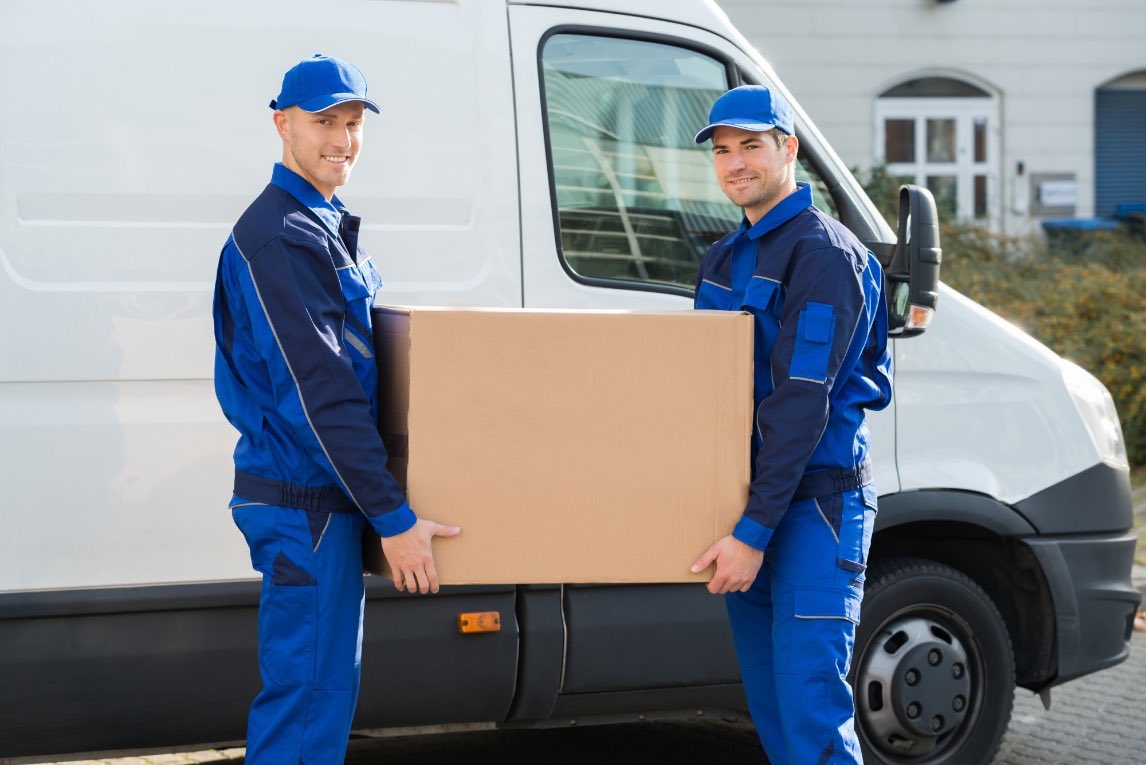 4. Declutter
Why pack more than you need to? Before you start packing, you need to declutter and determine what you want to sell, donate, or get rid of. This will lighten your stress and workload before you start packing.
Make sure you know what furniture will fit in your new home. Moving fewer items also saves you money.
5. Get Free Moving Supplies
You don't have to pay for cardboard boxes. There are ways to get free moving boxes at your local recycling centers or large stores. Try places like liquor stores, offices, book stores, home improvement stores, grocery stores, and Craigslist.
You can ask the manager what days they stock the shelves and if they are willing to hold boxes for you.
If you have the original boxes for your appliances and electronics, use these boxes. For example, the tv box is a great way to pack up your tv for the move. You know that these items fit nicely in the box, so why to spend the extra money if you don't need to.
6. Pack One Hour at a Time
Don't overwhelm yourself with packing. You may start cutting corners. This means you can't wait to pack at the last minute.
Set a timer and pack for one hour a day. It won't feel overwhelming, and you can take your time to make sure you pack properly to protect your belongings.
Go for one room at a time. Pack sets or pairs together and make sure the boxes are the right sizes.
7. Packing for a Move Properly
As you start to get everything together, create an essentials tote. These are items that you will need immediately as you move—for example, toiletries, chargers, clothes, laundry needs, cleaning supplies, bedding, etc. Having this stuff handy will save you a lot of stress.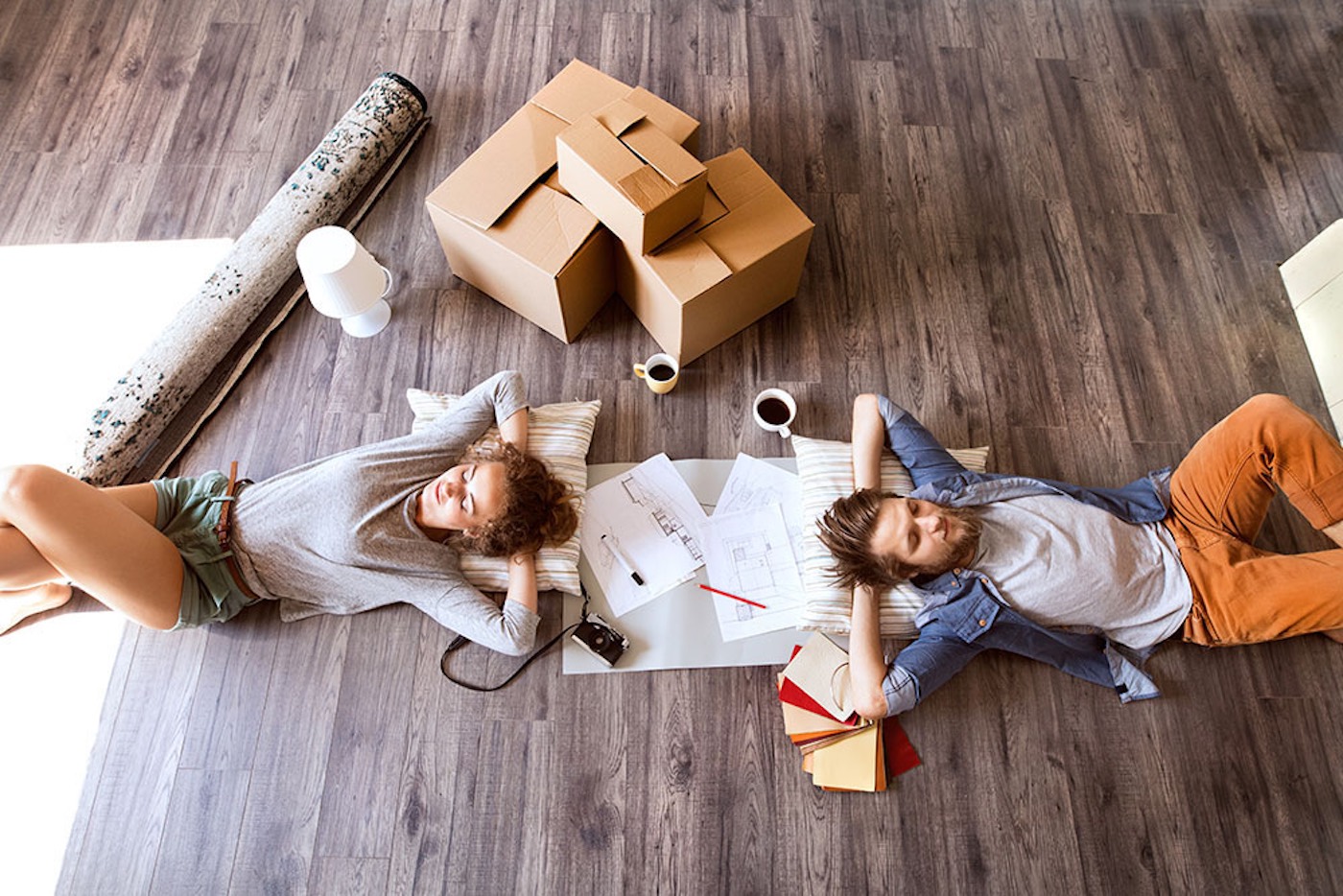 Color Coding
As you pack each room, give them a different colored label. This will help you stay organized, and your movers (or helpers) will know where to put everything without having to bother you. Also, list the contents on the outside of the box, so you can quickly find what you need.
Watch the Box Weight
Most people make the mistake of overpacking a moving box. Don't try to cram as much as possible. You want to make sure you can easily lift these boxes, so your box should not weigh more than 50 pounds if possible.
Make sure you use larger boxes for lighter items and use small boxes for heavier items. This helps you keep to your weight limit. Put the heavier items at the bottom of the box.
If you have gaps, use clothing, foam peanuts, or packing paper, so items do not shift during the move. Tape the bottom and top seams to help relieve stress on the box and reinforce the seams.
Use Your Household Items for Packing
Think about how you can repurpose items to pack. Things like suitcases, laundry baskets, storage bins can serve as packing tools.
You can also use your kitchen towels, bath towels, and clothing to help secure breakable items. You don't want items to be able to move within the box freely.
Saving Space While Packing Clothing
Clothing can be rather time-consuming to pack. You want to save as much space as possible because excess clothing can take up a lot of boxes or moving truck space.
Pack your hanging clothing in garbage bags. Cut a hole at the top of the bag for the hangers. Then you can plop them in your closet at your new home.
For clothing that goes in moving boxes, try rolling them instead of folding them. This saves a lot of space.
You can also try vacuum sealing your clothes to save space.
How to Plan a Move: Preparation Is Key

As you can see, you can't just wing a move. There is a lot of preparation that goes into moving. These tips give you some guidance on how to plan a move, so start creating your checklist, get your notebook ready, declutter and go through your items, and set your budget.
For more tips and tricks on just about anything, keep checking out our site to help you be prepared.