The parents who have been besieged by the kids every Christmas or on Birthdays, for a drone, would know that this obsession is not controllable. In case you are still worrying about which model to opt for, Gadgetspath has all the best drone models and can find the best for you.
You might worry about the operability of these drones. So, with some important drone flying tips up your sleeves, you can ensure safe flying for kids as well as a beginner.
A Short Introduction to Drones
Ranging from mini toy versions to commercial and military aircrafts, drones are unmanned aircraft systems (UAS) that are remotely controlled. Drones are built in a way that they are mostly easy to maneuver and weight-controlled so as to soar to great heights without difficulty. They come equipped with various gadgets or technological equipment.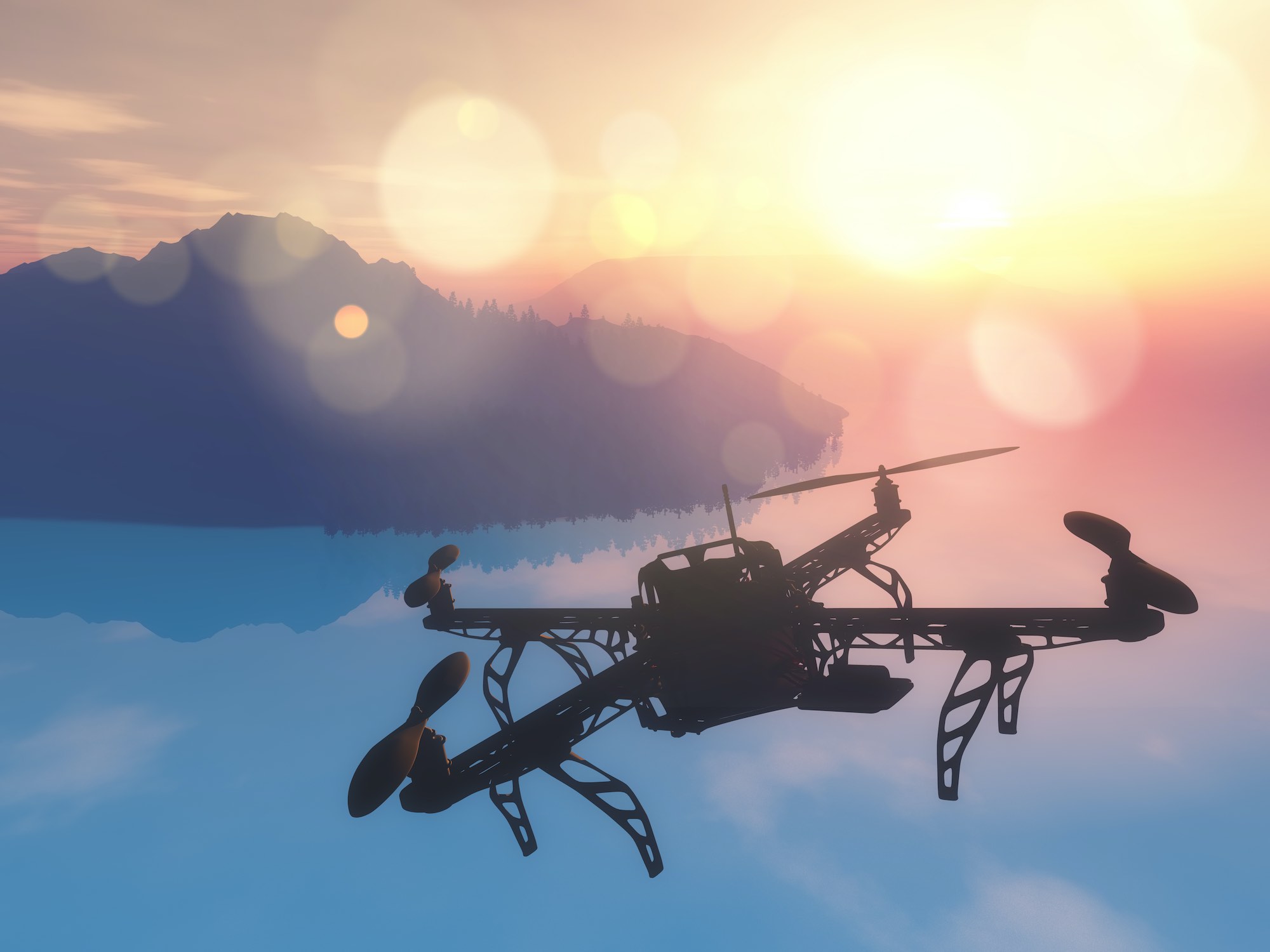 From sending small parcels, (much like in Hunger games) to getting interesting aerial shots, drones have been involved in all sorts of activities. Where it is difficult for humans to operate or supervise, the drone takes full control of the situation. This makes it so much more exciting to own a drone.
Drone Flying Tips for Kids and Beginners
Now coming to a more important and much-asked question: Is drone flying really easy and safe? Our answer is: Yes, totally, if you follow these great drones flying tips for kids and beginners. Do let's fly with these cool drone flying tips:
Get Adequate Awareness about the Law
First thing first, the basic rule for everyone is to follow the law. You need to ensure according to your country law and guidelines for UAS whether you need to register your drone. You might even be required to take a test or get some certification before legally flying.
Before flying, get access to what the law says in terms of flying your drone, and stay updated on new laws and regulations as these keep on changing. Some basic laws to adhere to are:
Never to approach airspaces or airplanes
Stay away from any emergency situations like accidents or hazards
Don't fly where a massive group of people are gathered and can be harmed by a falling drone
Keep a strict check on the height or distance you are flying at etc
Get to lay down some boundaries
Before the fun starts, it is time to set some basic boundaries. The community you live in along with the neighbors should be comfortable with the idea of a flying drone nearby. This will save you from any trouble or getting shot down by an antagonistic neighbor.
Learn to Operate in Safe Space
Once you have permission, now is the time to learn the art of flying the drone safely. The first and the foremost step, for kids and beginners, is to find safe spaces for flying. These can be open fields, stadiums or grounds that are empty.
Keep clear of any spaces that have electrical wiring, telephone lines, trees, roads, danger zones or barbed wires, flying birds, etc. You should be mindful of the privacy of other people while flying and not cause discomfort. Also, no human or animal should be harmed while flying the drone.
Be aware of the Atmospheric conditions
Your drone needs to be protected from harmful atmospheric conditions, so be ready in advance. Don't indulge in flying if you see overcast clouds, snow, fog or heavy wind. Avoid night time flying because the visibility can make it difficult to fly and find the drone in case of a mishap.
Check out the drone to ensure proper functionality – Best Drone Flying Technique
Before flying the drone, there are a few things to check to ensure safe flight. These are:
Do see the user manual before flying to understand clearly how to use the drone in the most effective way.
You need to ensure that the batteries of the drone are properly charged or heated according to the weather conditions before flying. Your drone can quickly fall out if the batteries don't work properly. Don't expire the battery fully as it will be needed for safe landing.
Check that the propellers are in proper working conditions and strongly attached to the drone.
Understand the function of Rth mode which will help the drone in landing towards home base without any collisions with obstacles while returning from the flight.
Keep the drone in your sight to avoid any accidents or collisions.
Learn and Practice:
The art of flying a drone needs a lot of patience and adequate practice. These are important virtues to learn the main functions like hovering and descending. While operating the drone, sudden and sharp movements can be dangerous so move along slowly. This will also protect you from any accident while the drone is taking off due to loss of control or external interference.
Start by sensibly checking whether the transmitter and controller are in synch. The next step would be to calibrate the compass.
Be heedful of the range and capacity of your drone. You might be having good fun while giving your drone a free range flight but it could be harmful. Be aware to keep the drone within the GPS system range so as not to get disconnected with its control.
Operating the drones within electromagnetic fields can mess around with smooth operation. You will feel that the drone is not functioning the way you want it to. So keep far away from such areas.
If you don't wish to say goodbye to your favorite drone, learn to avoid any flyaway. They can happen due to many reasons like poor judgments, loss of signals or signal interference, adverse weather conditions, wrongly installing various parts of the drone, internal motor failure etc.
Once you have had your fun, and the time to land the drone comes, don't forget to wait for the propellers to stop completely before touching the drone.
Conclusion
Whether you are a parent or just a random beginner, we hope we have answered all your queries and reasons for buying a drone. With these amazing drone flying tips, you will be a pro within no time. These will help you out in not only assisting your kids but also having fun yourself.