Before you offer your cryptocurrency for sale and donate the after-tax proceeds, consider donating your crypto to charity directly. This approach provides you with various benefits. One, your tax deduction will have equal fair market value as the donated virtual currency (as estimated by a qualified appraisal).
The gift you're also presenting to charity will be larger as the organization gets full value of the contribution instead of paying capital gains taxes. These aspects are two of the many benefits of donating cryptocurrency to charity.
The best food charities can accept various cryptos, including Bitcoin (BTC), Ethereum (ETH), Bitcoin Cash (BCH), ZCash (ZEC), Ethereum Classic (ETC), Chainlink (LINK), Litecoin (LTC), the Gemini Dollar (GUSD), Basic Attention Token (BAT), and 0x (ZRX). Below, we'll walk you through how to donate cryptocurrency to charity.
Why Crypto?
Here are some reasons why you need to consider making your donations in crypto:
Cryptocurrency Donations Provide Non-Profits with More Money at Hand
Cryptos have little or no processing fees for every party involved. That way, more of your donation actually gets to support the charity's mission. Also, when filing their taxes, the recipient not-for-profit can classify your contribution as a non-cash gift.
Cryptocurrency Donations Are Faster, More Transparent, and Less Costly to Make Than Conventional (Fiat) Currencies
Since the blockchain ledger is public, money flow is very transparent and perhaps even more than traditional currency systems that need third parties for intervening and supervising transactions. This trait of cryptocurrency donations also helps cut down on costs — as regards fees and time.
They're Easier to Accept
Given that there are no agencies handling cryptocurrency flow, you can readily accept donations from any part of the world without paying exchange fees and wasting time in banking hold-ups as the funds are reviewed.
Cryptocurrencies Are Getting More Secure Daily
The most popular tech gurus are joining the train. As these leaders make the transition into the crypto world, they're creating the required infrastructure for everything, including secure storage via dispute resolution.
It's Still Possible to Donate Anonymously
This option makes the donor base grow bigger for different causes. Unlike the public ledger where there's accountability in the money flow, cryptocurrency donations aren't really tied to personal identification. Thus, if you're a philanthropist that wishes to take action against hunger in the world, you can always donate to the best food charities anonymously.
Tech-Savvy, Wealthy Demographics Find Cryptocurrency Donations Appealing
Several charity organizations depend heavily on innovation in support, whether they focus on aiding economic impoverishment, eliminating inequalities in educational opportunities or helping people with disabilities.
Due to its status as emerging or nascent tech and because it integrates technology with entrepreneurship, getting involved in the crypto space is a buy-in to progress and innovation. An Edelman study carried out in October 2018 showed that 74% of wealthy millennials rely on innovations such as blockchain to provide more security to financial systems. When you choose to donate cryptocurrency to charity, you become part of this affluent demographic.
Donating Cryptocurrency to Charity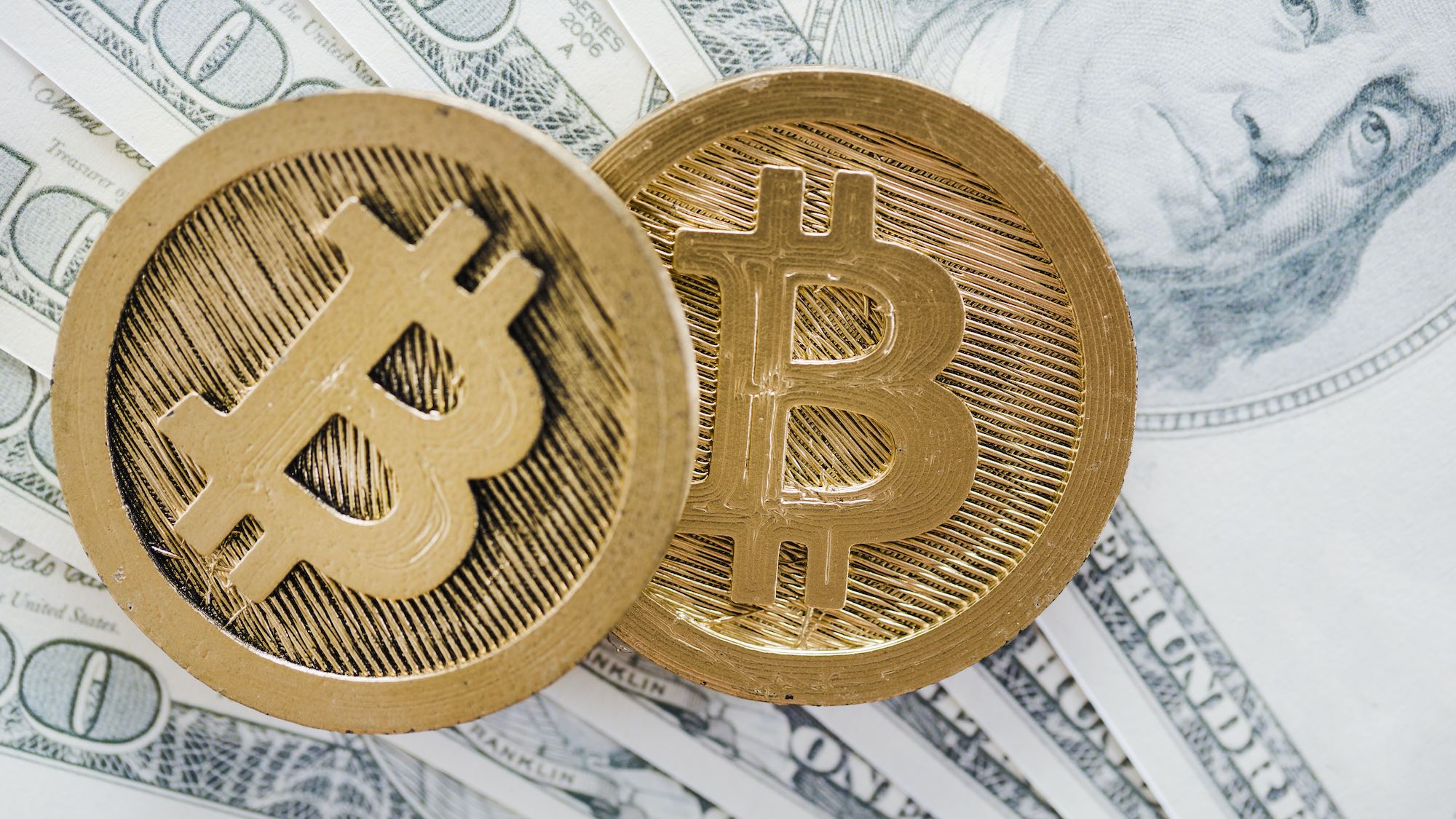 Bitcoin and other cryptocurrencies are now playing a crucial role in payments not related to banking systems. Even though their price of the virtual currencies is volatile and their nomenclature has some uncertainties, cryptos make notable contributions to fostering charitable activities.
Some not-for-profits are benefiting from the use of the innovative payment method. The best food charities that accept crypto donations usually have a page on which donors can contribute directly or a form they can fill. Let's discuss this aspect better below.
Accepting Cryptocurrency Donations
Nonprofits accept donations in Bitcoin and other cryptocurrencies in various ways. Each of these payment methods has its advantages and disadvantages.
Using a Payment Processor
A platform dealing with the immediate conversion in local currency (USD or Euro) is the simplest and fastest method for accepting donations in a cryptocurrency like Bitcoin. Coinbase and BitPay are platforms that work in all parts of the world.
Both are top options for merchant payments, and they offer support for at least three cryptocurrencies (BTC, ETH, and BCH). They also charge a transaction fee.
Their status in the Bitcoin ecosystem is controversial. The so-called "bitcoin maximalists", who are typically early adopters that became part of the movement for its vision and now wield remarkable influence in the crypto world, don't like them. Their dislike may partly reduce the possibility of accepting crypto donations.
All of these platforms are centralized services, requiring many documents for completing the KYC and AML processes. Blockchain traceability isn't available because the addresses used for receiving payments aren't the same at all times.
Opening Your Personal Wallets
Rather than making use of centralized platforms, open your Bitcoin wallets to manage donations directly. You can generate wallets online as web wallets. Simply download desktop software or make use of physical devices as hardware wallets.
Here, it would help if you got your IT department involved because it requires paying keen attention to security issues. With this approach, there's no need to verify wallets' owners.
You can offer blockchain traceability to donors since the addresses to receive payments stay the same. That way, you get to add extra information on funds usage to publicly visible transactions.
Using Hybrid Solution (Platforms Accepting Crypto Donations)
On the Internet, you'll find many platforms that assist not-for-profit organizations in accepting cryptocurrency donations. They provide them with solutions serving as a tradeoff between economic independence & centralized management.
These platforms offer better user experience interfaces (UIs) than personal wallets. Their focus is also on donation traceability options and specifies payments information with blockchain transactions.
Some of such services include Binance Charity (four cryptos are accepted), GiveTrack (one crypto is accepted), Helperbit (30 cryptos are accepted). The platforms request some documents for verifying the genuineness of the charity.
With this guide, you can easily donate cryptocurrency to charity. As a philanthropist or a business looking to take action against hunger, you can send your contributions to the best food charities and help humanity.